This Quick and Easy Lemon Chicken Recipe requires only a handful of pantry ingredients, but don't let the simplicity fool you — it's outrageously delicious!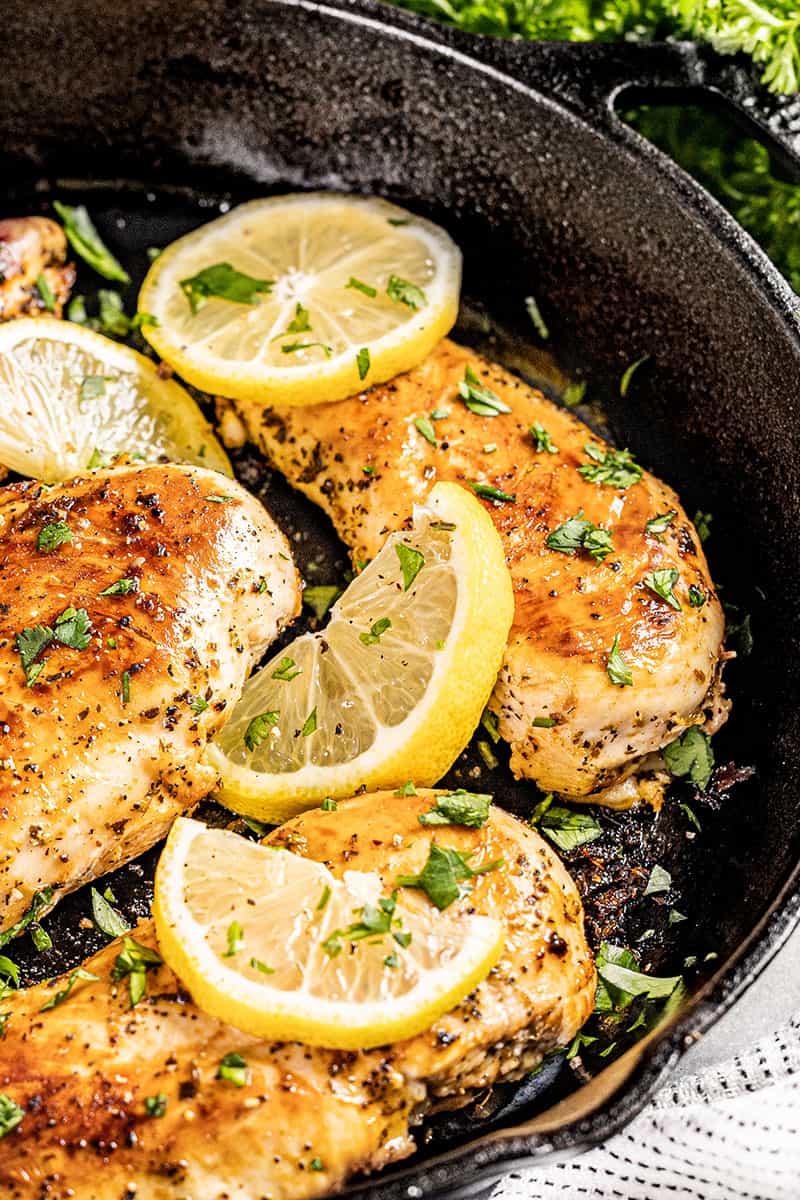 This recipe is super easy to make, and absolutely delicious. It's one of those quick and easy weeknight meals that you'll want to keep forever because miraculously, even picky eaters tend to like it! All you have to do is pick a couple of easy sides to go with it, and you have yourself a full meal. Meals like this are what we grew up on, and we still love it just as much as we did decades ago. If you are tired of fighting with your kids to finish their dinner, this is the recipe for you. As a bonus, you'll love it too!
Do I have to marinate in a plastic bag?
No, you can always marinate in a shallow dish. Simply whisk the marinade in a mixing bowl, place your chicken in, and pour the marinade right over.
Can this recipe be used with chicken thighs?
Yes it can! You can use skin-on, bone-in chicken thighs for this recipe, or boneless skinless chicken thighs. The cooking time will change slightly, depending on the size and thickness of your thighs. When using skin-on, be sure to render the skin by cooking it directly against the hot pan. This will help crisp it up. Cook with the skin side down first, and then flip to finish.
Can I add vegetables to the skillet?
This same seasoning works great on vegetables as well so you can create an entire dinner in just one skillet. Be sure to make a separate batch of the marinade for vegetables to avoid cross contamination.
Vegetables that work well:
Diced red potatoes
Zucchini
Green beans
Asparagus
Serving Suggestions:
We love lemon chicken with a side of rice pilaf, a good helping of veggies, and always with a dinner roll.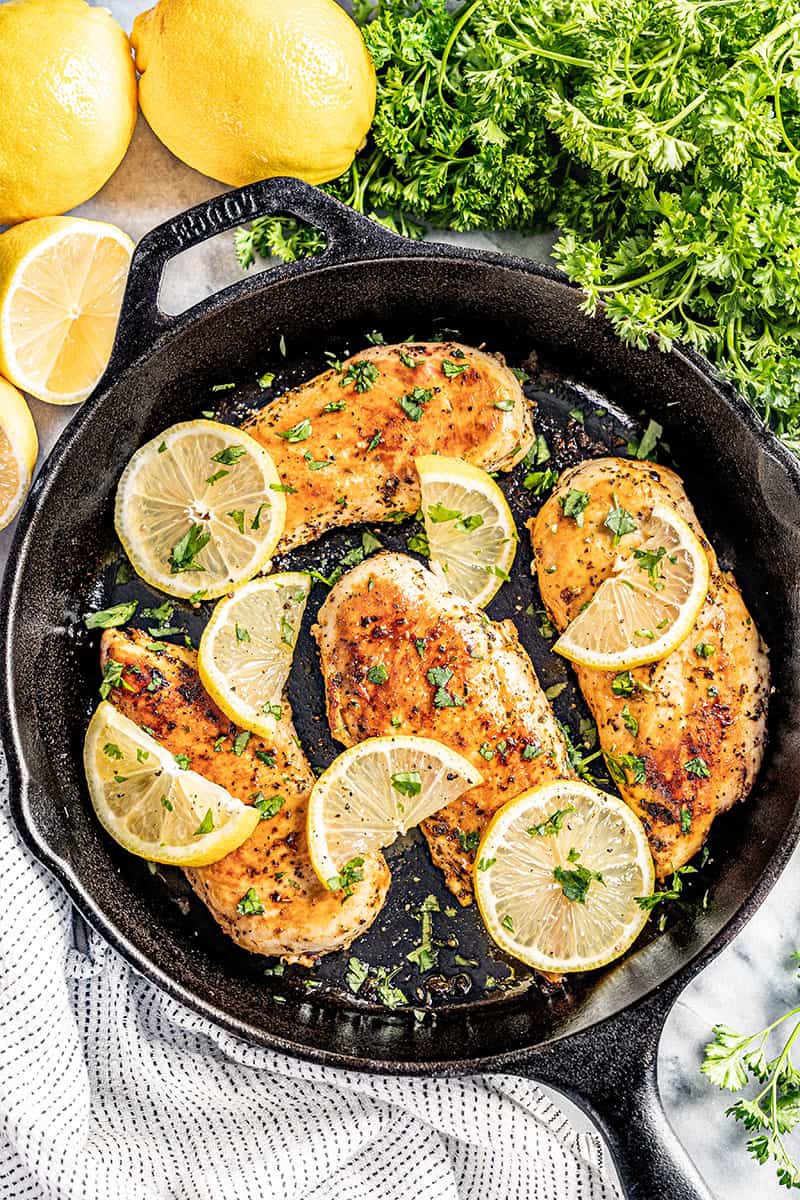 Storage and Reheating Instructions:
Store any leftovers in an airtight container in the refrigerator for up to five days. Reheat in an oiled skillet on the stovetop over medium-low heat until warmed through.
If you liked this recipe, you may be interested in these other easy, and tasty chicken dishes:
Watch the video below where Rachel will walk you through every step of this recipe. Sometimes it helps to have a visual, and we've always got you covered with our cooking show. You can find the complete collection of recipes on YouTube, Facebook Watch, or our Facebook Page, or right here on our website with their corresponding recipes.