Roasted Asparagus is one of the simplest, most delicious ways to easily cook asparagus in the oven. It requires minimal effort and the result is amazing!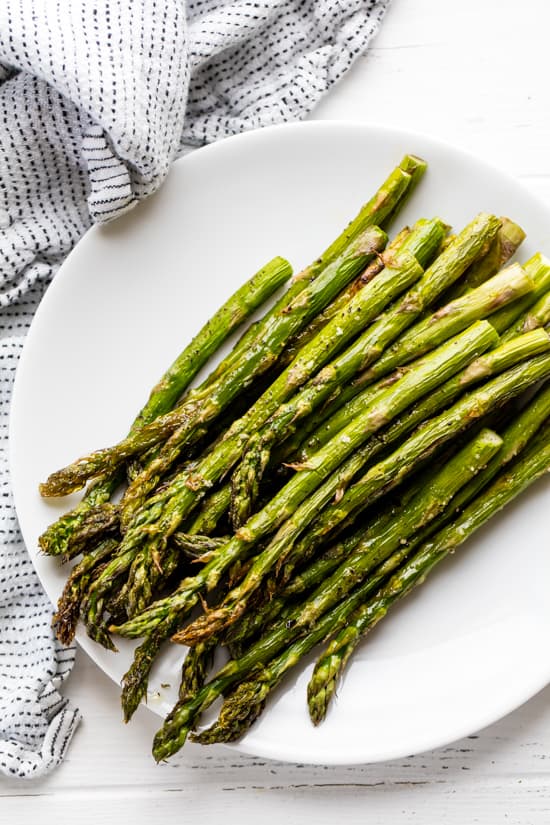 How do you tell if asparagus is good?
Asparagus should have a bright green color. The tips should be colorful and look healthy. The spears should all be stiff and hold their shape. There should not be any unpleasant slimy texture. Asparagus is often sold standing upright in water. This is because it stays more fresh when stored this way.
How do you know if asparagus has gone bad?
The tips are the first to go bad when it comes to asparagus. If the tips are mushy or black, you should discard your asparagus. Any spears that are mushy, slimy, or limp should not be consumed.
Can you cook asparagus in the oven?
Yes! Roasting asparagus in the oven is a great way to cook asparagus. Roasting requires a high heat to blast your vegetable. There are a variety of ways to cook asparagus, but roasting it in the oven is an easy and delicious option.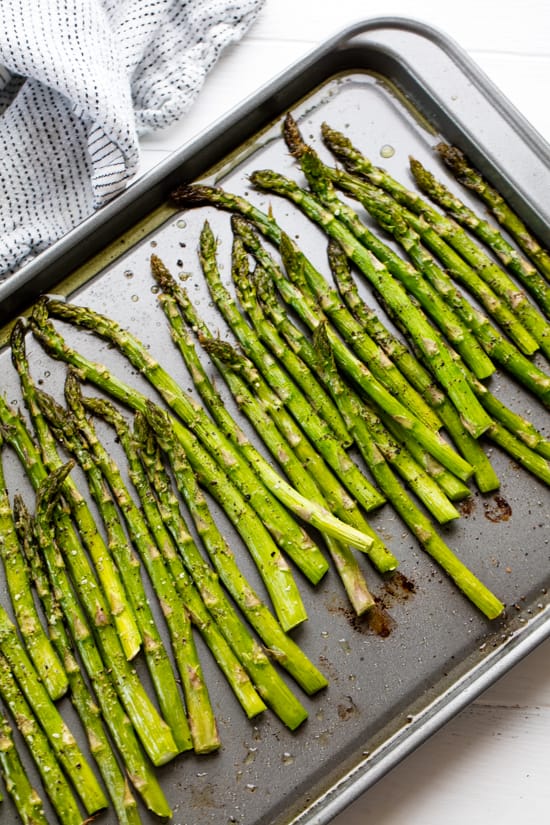 How long does asparagus last in the fridge?
Asparagus stays good in the fridge for approximately 5 to 7 days when stored upright in water. If you intend to eat your asparagus within 48 hours of purchasing, it should stay good in the crisper drawer for that time.
What does roasted asparagus go well with?
Roasted Asparagus is a great side dish for meats and fish as well as pastas. It is also delicious served on a salad. Try some of these recipes that complement asparagus nicely.
Watch the video below where Rachel walks you through every step for how to cook asparagus in the oven, including tips and tricks to help you pick out your asparagus and know when it is good or bad. You can find the full collection of The Stay At Home Chef's Cooking Show on YouTube, or right here on our website with their corresponding recipes.
Roasted Asparagus