The Most Amazing White Cake recipe is light and airy, and absolutely gorgeous. This is the white cake you've been dreaming of!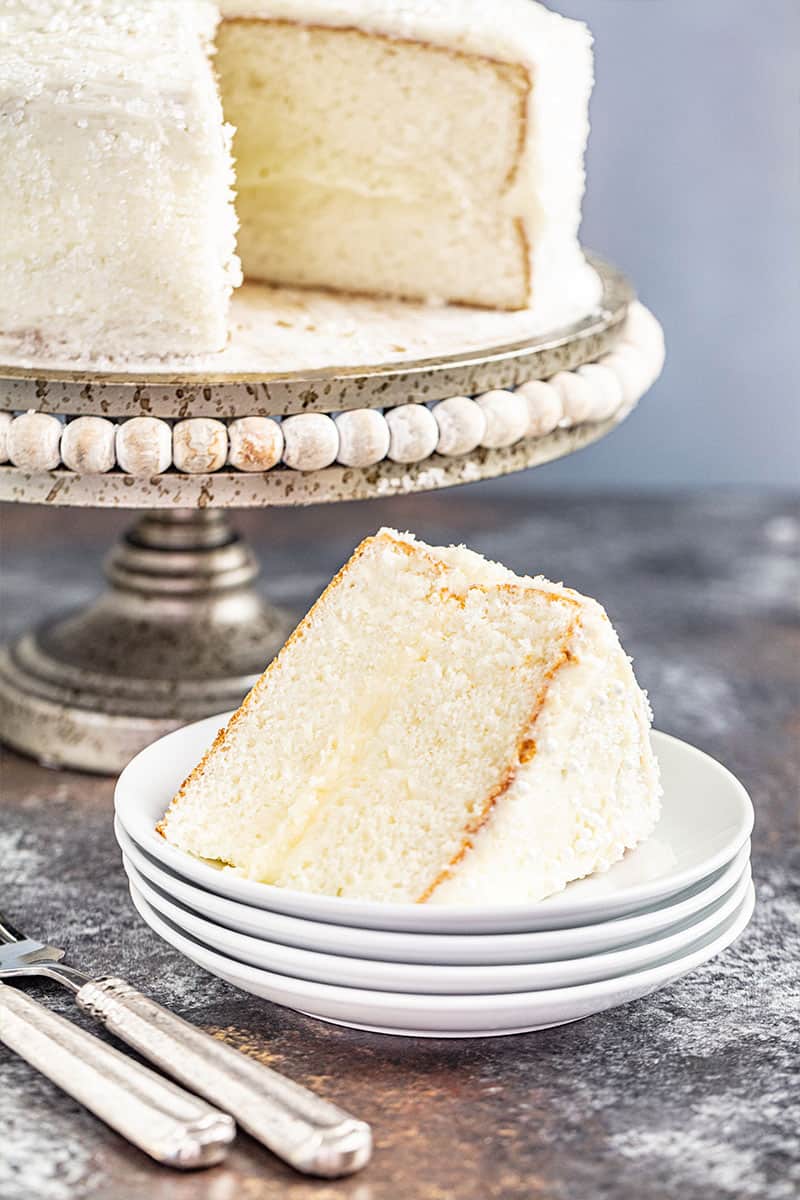 Ever since the Most Amazing Chocolate Cake became a viral sensation, people have been begging for a Most Amazing White Cake. It took ten rounds of experimentation and testing to perfect the white cake, but we've finally reached "the one." We'll continue on with a bunch of tips and trips to give you your best chance at success with this cake. White cakes are more finicky and tricky than chocolate cakes, but when made well, they are absolutely perfect and blow those boxed cake mixes out of the water.
Parchment Paper:
When making a white cake we highly recommend lining the bottom of the cake pan with parchment paper. This prevents a thicker crust from forming on the bottom as well as ensures that your cake will come out of the pan in one piece. We used butter to grease the pans for this recipe and we do not flour the pan. Butter only worked best.
Room Temperature Ingredients:
Several of the ingredients in the recipe are listed as being room temperature. By following this method you'll have a better texture in the end so it is worth the patience. For the milk, simply warm it in the microwave for 30 seconds.
Cake flour vs. All-Purpose Flour:
Cake flour will give you the lightest, most airy cake. You can always use all-purpose flour in a pinch, but it will not produce as light of a cake. Because of this, we highly recommend using cake flour.
Almond Extract vs. Clear Vanilla Extract:
Almond extract is used in a white cake. We know that some people aren't fond of almond extract, or feel the flavor is too strong. Almond extract is clear so it is ideal for a white batter. You can buy clear vanilla extract to use if you prefer that flavor. The almond extract in this recipe can also be reduced by half if desired. We prefer the traditional almond flavor.
Cake Fillings for The Most Amazing White Cake:
White cakes are ideal for experimenting with different fillings and frosting. We love a traditional buttercream with white cake. Lemon curd and raspberry jam make excellent fillings, but feel free to experiment with your own ideas and personal taste preferences.
How many cups of batter does this recipe make?
This recipe makes approximately 6 cups of batter.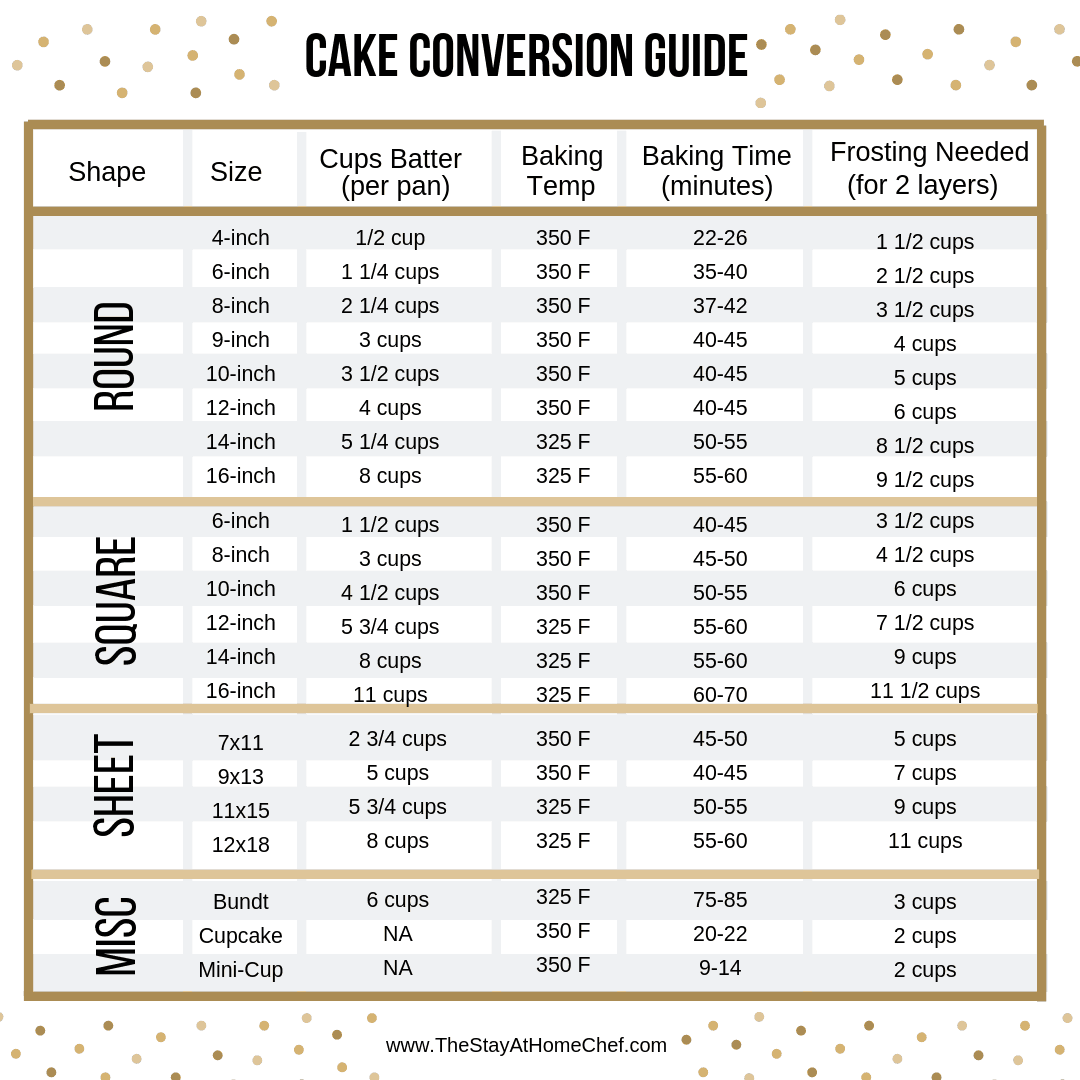 Can this recipe be made into cupcakes?
Why yes it can! You can find the recipe for the Most Amazing White Cupcakes here.
Buttermilk Substitute:
You can use either milk or buttermilk in this recipe. You can even make your own buttermilk substitute! However, we love the addition of sour cream to our cake. If you're feeling adventurous, use only 1 cup of milk or buttermilk plus 1/2 cup of sour cream.
Do you have a substitute for eggs?
There are numerous options for substituting eggs in baking recipes. You can always try using one of those.
Can I use a different pan size?
You are certainly welcome to try, but you'll need to adjust cooking times and be careful as to how much you fill the pan. This recipe is written for 9-inch round pans, which is a standard size and is meant to be eaten as a 3 layer cake.
Can I use a different frosting?
You certainly can! White cake is amazing with things like lemon curd and raspberry fillings. For the whitest frosting, we highly recommend using 7 Minute Frosting.
Can I make this recipe gluten free?
Use gluten-free flours at your own risk. Not all gluten-free flours are equal and most don't work as a straightforward substitute for all-purpose flour. We have not tested any gluten-free flours in this recipe.
Do you have a chocolate version?
Why yes, we do. We call it The Most Amazing Chocolate Cake.
Do you have a vanilla version?
Why yes, we do. We call it The Most Amazing Vanilla Cake.
Storage Instructions:
Store your cake in an airtight container for up to 3 days on the counter. Beyond 3 days, it will dry out.
If you like this recipe, you may be interested in these other delicious cake recipes: