Momma's Meatloaf is a classic meatloaf that has the best flavor ever! This meatloaf recipe is easy to make, holds together, and has the best glaze on top!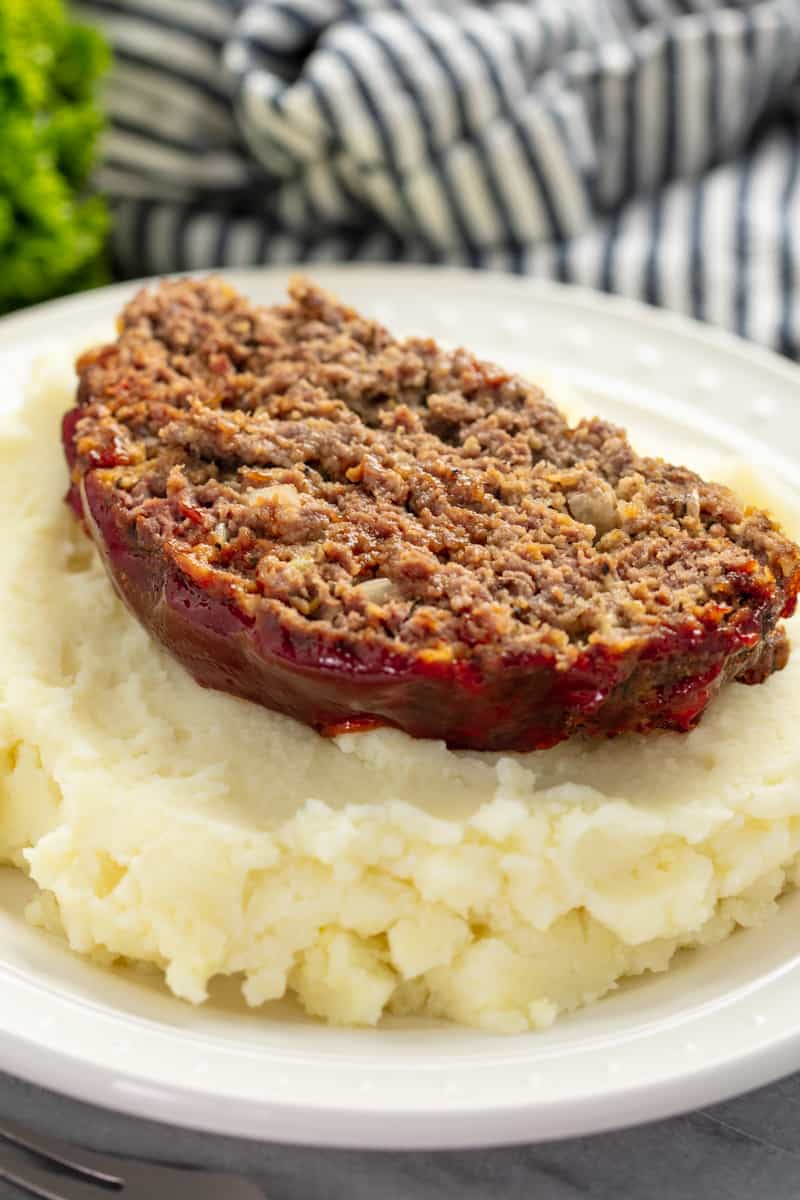 Meatloaf is one of the classic, quintessential American dinners. Everyone has a recipe for meatloaf, but we truly believe that this is about as good as it gets. It takes all the best additions and puts it in one meatloaf that is topped with the most delicious glaze. We've stuck with tradition on this recipe, but made sure we came up with the best recipe possible.
Why does my meatloaf fall apart?
There can be many reasons why your meatloaf falls apart. The most common reason is that your meatloaf doesn't have enough binding agents. To help your meatloaf stay together add things in like eggs and bread crumbs because they are key ingredients that bind meat stick together. Another reason why your meatloaf may be falling apart is that it is overcooked.
Do you have to put milk in meatloaf?
Milk is the preferred liquid for meatloaf, but there are some great substitutes if you do not want to use it. The reason milk is added in meatloaf is that it soaks the bread crumbs which add needed moisture to the meatloaf. If you personally do not want to use milk you can try using low sodium beef stock, chicken stock, water, or a non-dairy milk substitute.
Is it okay if my meatloaf is a little pink?
The color of your meatloaf will not tell you if it is done or if it is safe to eat. To tell if your meatloaf is fully cooked and safe to eat you need to take its internal temperature. For ground beef to be safe and fully cooked, it needs to reach an internal minimum temperature of 160 Fahrenheit. If your meatloaf is just a little pink but is 160 Fahrenheit, you are ready to eat.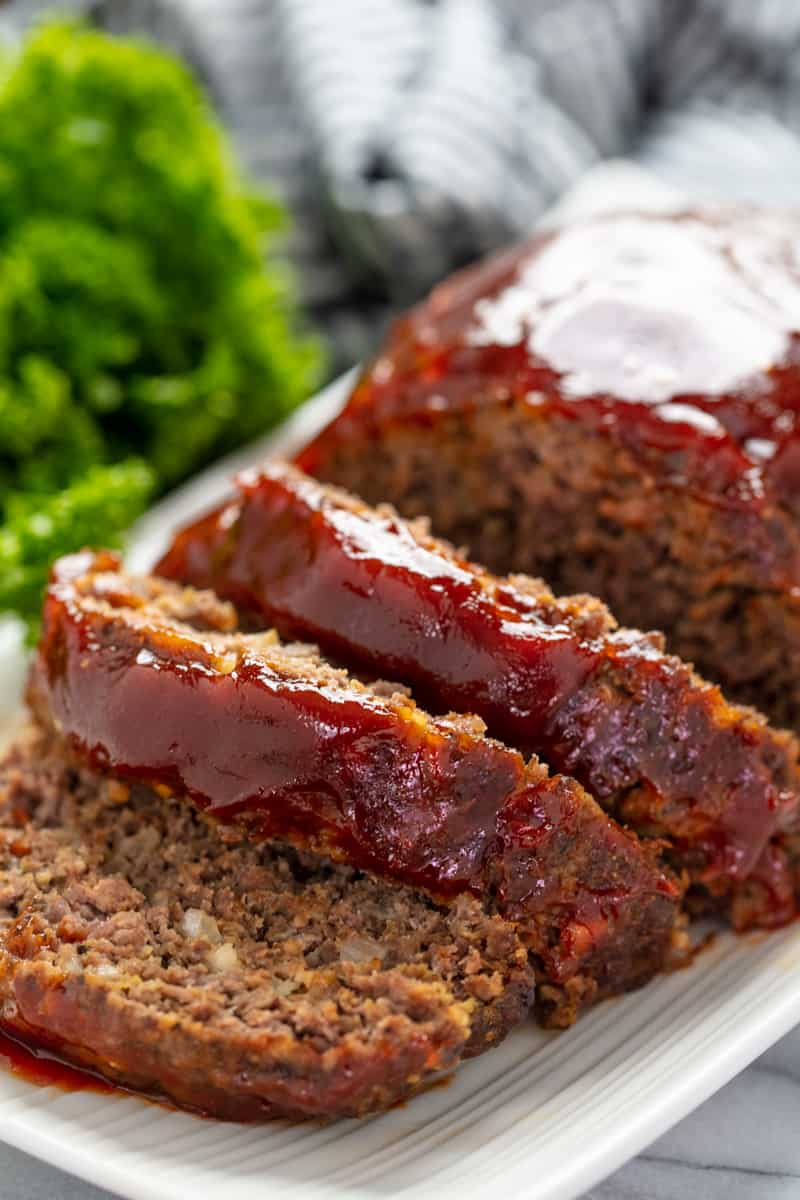 Storage and Reheating Instructions:
Store any leftovers in an airtight container in the refrigerator for up to 4 days. Reheat single serving portions in the microwave in 30-second increments until warmed through.
If you like this recipe, you may be interested in some of our other classic dinner recipes: