The Best Brownie Recipe Ever has the perfect chewy fudge squares of chocolate. You'll never buy a boxed brownie mix again!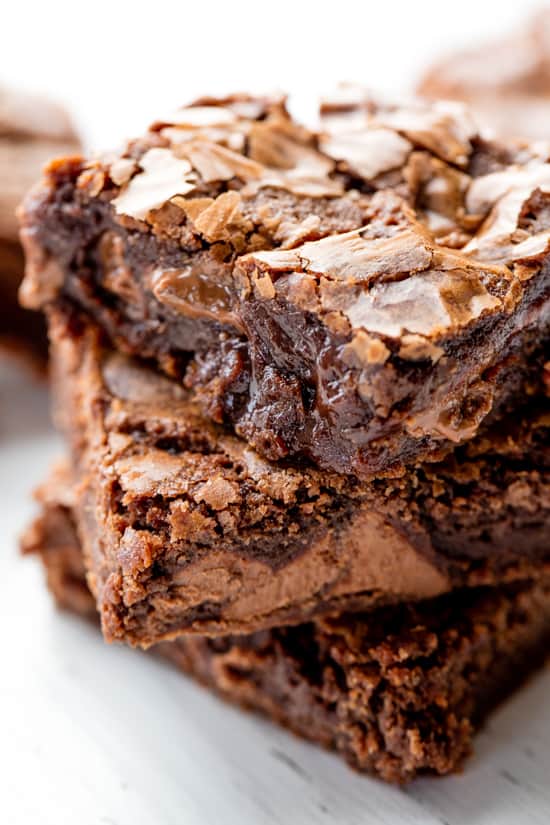 Looking for the perfect brownie recipe? Look no further! We tested 12 boxed brownie mixes on our live show and threw our old homemade brownie recipe into the mix. Surprisingly, they didn't win! All our friends and neighbors thought they would, but alas, they did not. We went back to the drawing board to come up with the ultimate homemade brownie recipe that could knock any boxed mix out of the water. This is the recipe that can beat them all!
What kind of chocolate chips should I use?
We used Guittard Milk Chocolate chips in this recipe to give a contrast between dark and milk chocolate. If you are a fan of dark chocolate, use semi-sweet chocolate chunks.
Can I add nuts to this recipe?
Absolutely! Finely chopped nuts like pecans or walnuts can easily be added to this recipe. We recommend 1/2 to 2/3rds cup of chopped nuts.
Should I use a metal or glass pan?
You can use either. For crispier crusts and edges, use a metal pan. For glass pans, you may need to add up to 5 minutes of baking time.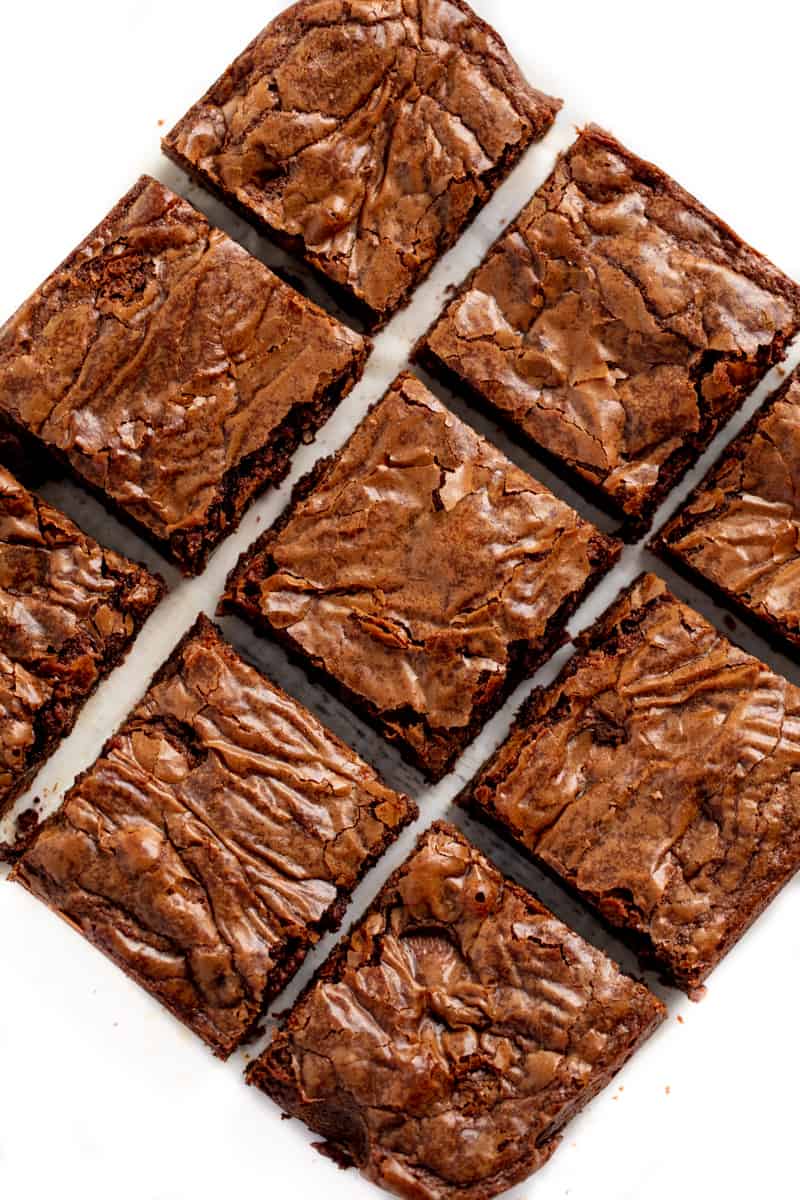 What kind of cocoa powder should I use?
We used Hershey's unsweetened cocoa powder in this recipe. It was tested with Guittard red dutch process and Ghiradelli unsweetened cocoa powder. Hershey's was our favorite.
Do you have the metric measurements for this recipe?
Metric measurements provide the most accurate, easy to replicate results. The metric measurements for this recipe are included in the notes section of the recipe card below. These measurements were not run through a conversion calculator, but rather hand weighed and tested.
Watch the video below where Rachel will walk you through every step of this recipe. Sometimes it helps to have a visual, and we've always got you covered with our cooking show. You can find the complete collection of recipes on YouTube, Facebook Watch, or our Facebook Page, or right here on our website with their corresponding recipes.