Flavorful ground beef stuffed with ooey gooey mozzarella cheese. This Mozzarella Stuffed Meatloaf is sure to become an instant family favorite!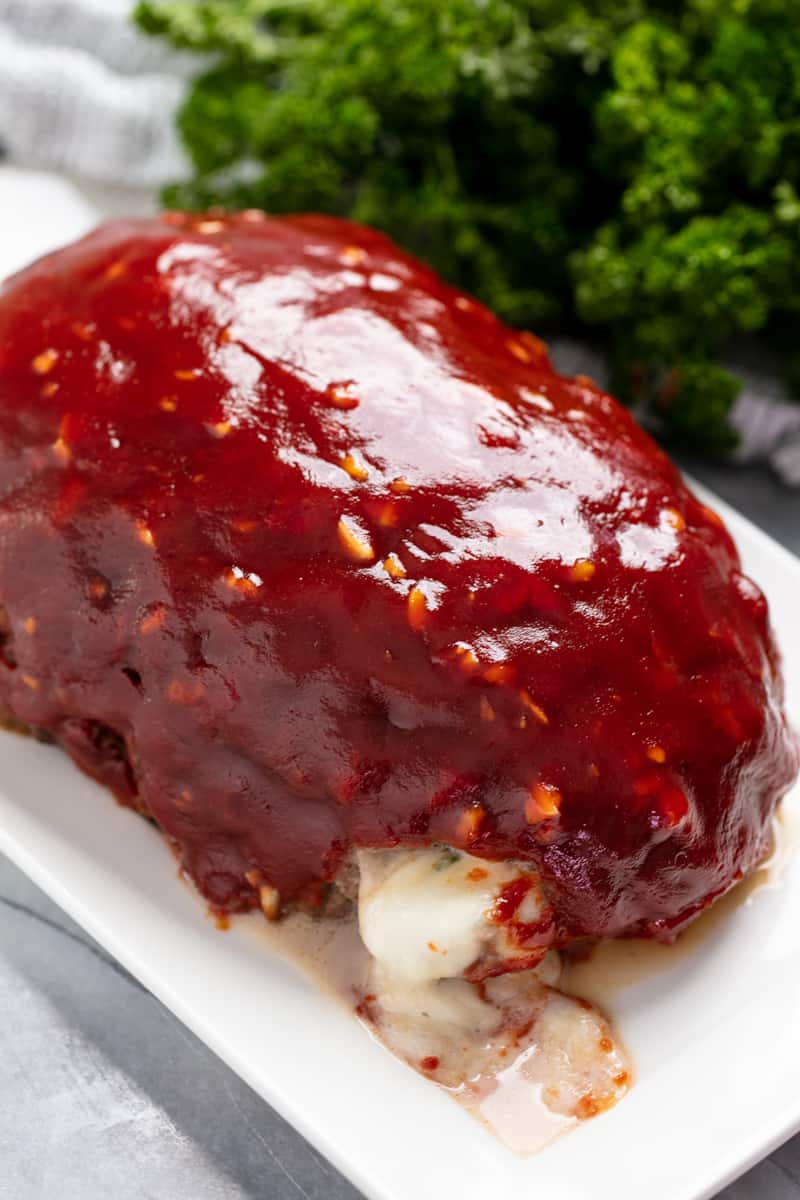 This recipe has been making it's way viral across the internet for the past 5 years. It's a fun spin on an American classic that takes your meatloaf game to a whole new level of delicious. We've taken our recipe for Mom's Classic Meatloaf and stuffed it with mozzarella cheese for an ooey gooey new family favorite.
Why does my meatloaf fall apart?
There can be many reasons why your meatloaf falls apart. The most common reason is that your meatloaf doesn't have enough binding agents. To help your meatloaf stay together add things in like eggs and bread crumbs because they are key ingredients that bind meat and help the loaf stick together. Another reason why your meatloaf may be falling apart is that it is overcooked.
Do I have to use mozzarella? Can I make stuffed meatloaf with other types of cheese?
Fresh mozzarella cheese produces an amazing melted cheese center for cheese stuffed meatloaf. You can also use bricks of mozzarella cheese, or even shredded, but be warned that they don't melt as well as the fresh mozzarella cheese balls do. In addition to mozzarella, you can also experiment with other types of cheese. Cheddar is always a classic choice, but feel free to be more adventurous with cheeses like pepper jack, provolone, havarti, gouda, and more!
Is it okay if my meatloaf is a little pink?
Don't be fooled into over cooking your meatloaf just because there is a small pink spot. The color of your meatloaf will not tell you if it is done or if it is safe to eat. To tell if your meatloaf is fully cooked and safe to eat you need to take its internal temperature. For ground beef to be safe and fully cooked, it needs to reach an internal minimum temperature of 160 Fahrenheit. If your meatloaf is just a little pink but is 160 Fahrenheit, you are ready to eat.