The Most Amazing Strawberry Cake is moist, full of strawberry flavor, and topped with the most decadent strawberry chantilly cream. If you love strawberries, you will love this cake! With fresh strawberries, strawberry extract, and instant strawberry jello in the chantilly cream, this cake packs a serious strawberry punch.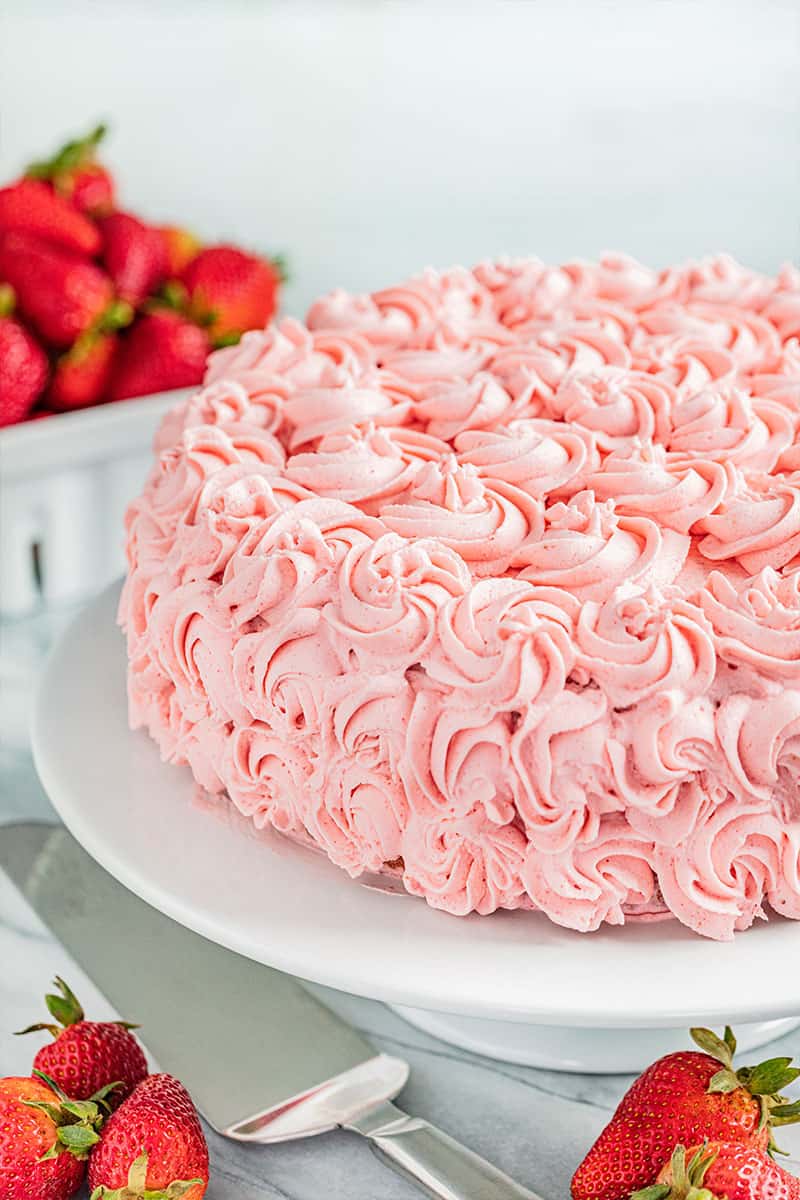 Summer and strawberries go together hand in hand. We are absolutely obsessed with strawberries, and find it difficult to keep them in the house long enough to actually make anything with them! We assure you, this recipe is worth resisting that urge to snack on all of those strawberries. Instead, you absolutely need to make this mouth watering cake. With fresh strawberries, strawberry extract, and instant strawberry jello in the chantilly cream, this cake packs a serious strawberry punch.
Can I make strawberry cake gluten free?
Use gluten free flours at your own risk. Not all gluten free flours are equal and most don't work as a straight forward substitute for all-purpose flour. I have not tested any gluten free flours in this recipe as I do not have Celiac's disease.
Is buttermilk necessary?
Buttermilk reacts with the baking powder in this recipe to give the cake volume. To learn all about buttermilk, as well as learn how to make a quick and easy buttermilk substitute, please read this post.
Pan Options:
You can use almost any size or style pan. Different sizes will require slight changes to the baking time and you will also need to make sure you have enough frosting on hand.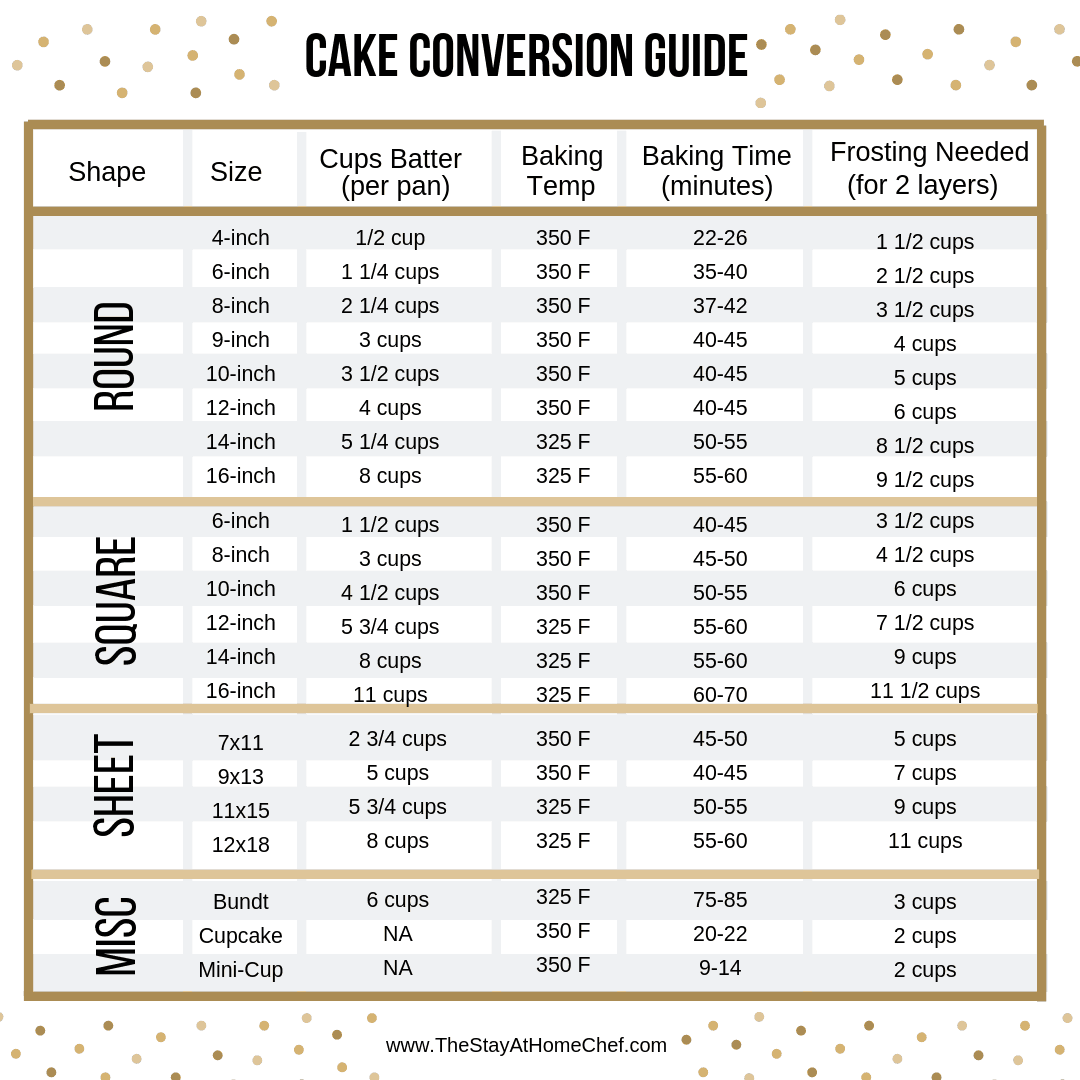 Can I use frozen strawberries?
Yes, you can use frozen strawberries in this recipe to make your strawberry puree reduction. Frozen strawberries will have additional moisture from the ice and may take longer to reduce into a thick syrup.
What can I use instead of Strawberry Jello?
This recipe uses instant strawberry jello powder to flavor the chantilly cream. If you live in a location where you cannot access strawberry jello, you can either use a different frosting recipe, a plain chantilly cream, or add in strawberry flavor to your chantilly cream using a different method. You can grind up freeze-dried strawberries into a powder until you have approximately 1/3 cup. Add this to your chantilly cream along with 2 tablespoons of cornstarch to stabilize the cream.
Cake Flour Substitute:
Making your own cake flour is super easy! Measure out 1 cup of flour and remove 2 tablespoons from the cup. Replace with cornstarch. Sift together. You now have 1 cup of cake flour!
Egg Substitutes:
There are several options that work well when substituting for eggs in this recipe.
1/4 cup of plain yogurt, per egg
1 tablespoon vinegar + 1 teaspoon baking powder, whisked together, per egg
1/4 cup mashed banana, per egg
1/4 cup unsweetened applesauce, per egg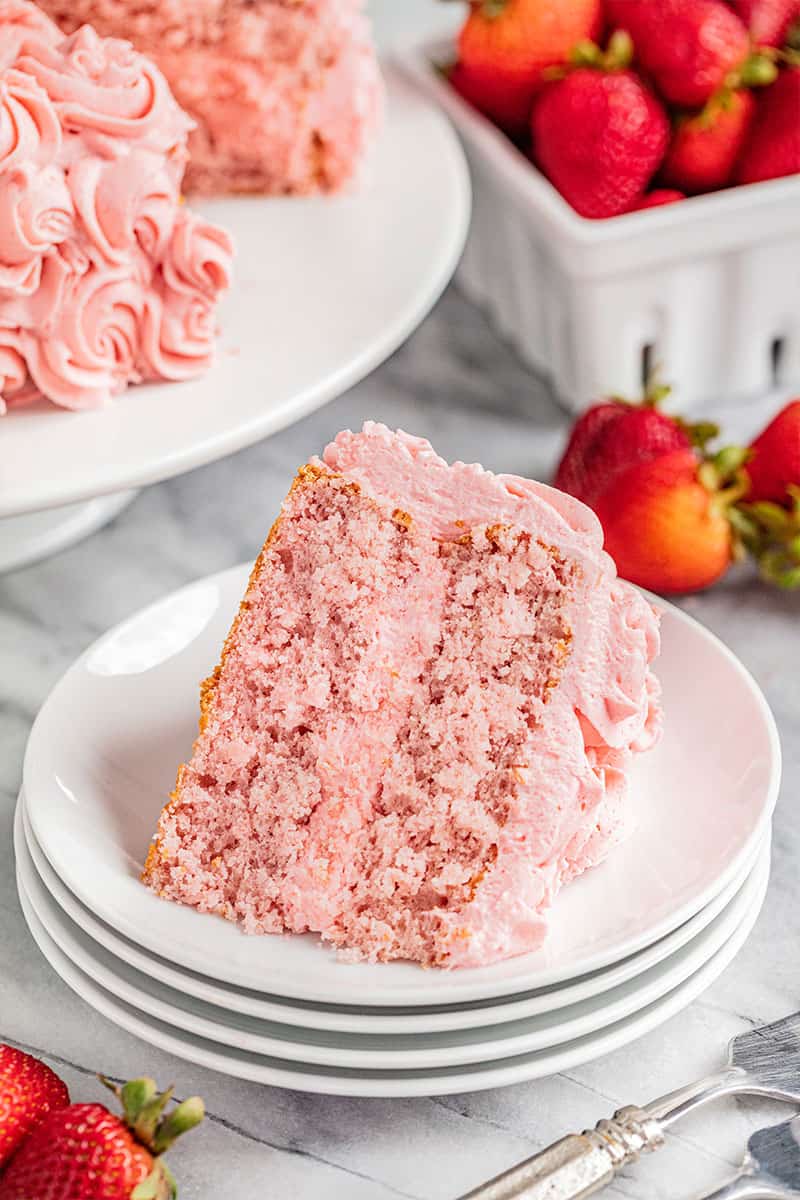 Storage Instructions:
Chantilly cream is delicate. This cake needs to be stored in the refrigerator and will keep for up to 72 hours. Once you slice into the cake you can place plastic wrap against the exposed to cake to prevent the cake from drying out.
If you like this recipe, you may be interested in these other delicious cake recipes:
Watch the video below where Rachel will walk you through every step of this recipe. Sometimes it helps to have a visual, and we've always got you covered with our cooking show. You can find the complete collection of recipes on YouTube, Facebook Watch, or our Facebook Page, or right here on our website with their corresponding recipes.