Slow Cooker Hawaiian Barbecue Chicken is made with a quick homemade sauce and can be enjoyed whole or shredded for a delicious BBQ chicken sandwich. It takes less than 10 minutes to get this into the slow cooker so you can set it and forget it!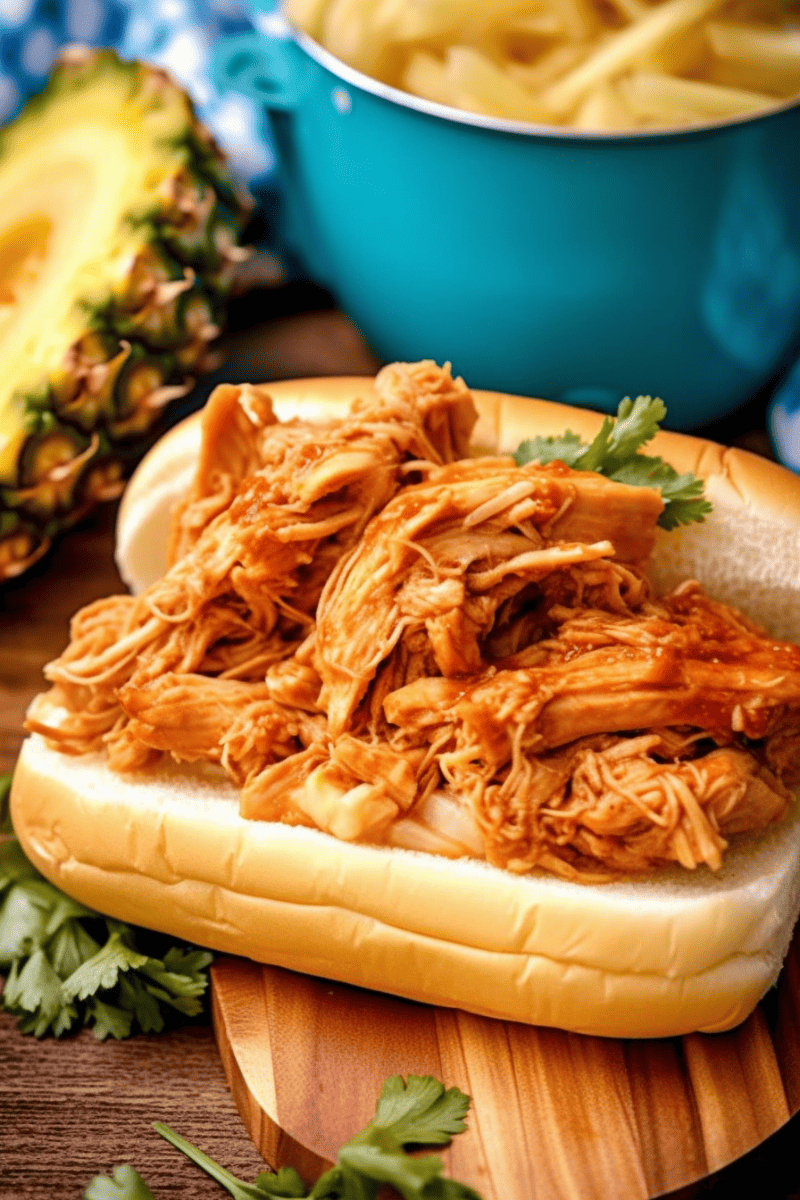 Crockpot recipes in the summer are our favorite. There's nothing worse than using the oven or stove and heating up the entire house when it's already hot outside, so we keep coming back to the crockpot. Not only will it keep your house cool, but this recipe takes only 10 minutes to throw together before letting the crockpot do the rest of the work. It's full of our favorite Hawaiian and barbecue flavors, and you are going to love it!
Chicken Options for Slow Cooker Hawaiian Barbecue Chicken:
If you don't love chicken breasts, you can always substitute with chicken thighs.
Can I use store bought BBQ sauce?
We prefer the flavor of homemade BBQ sauce, but you can always use store bought in a pinch.
Worcestershire Sauce Substitute:
For all of you with seafood allergies out there, we know you're constantly looking for Worcestershire sauce substitutes. In this homemade BBQ sauce, you can simply substitute with soy sauce.
Butter:
The butter helps in keeping the meat to maintain a smooth, moist texture. The butter is optional but highly recommended. Chicken breast are such a lean meat, adding in the butter will help give the chicken a more moist and smooth texture.
Pineapple:
The pineapple helps tenderize the chicken. Some people prefer not to eat them at the end, so simply remove the pineapple before you shred the chicken and add in the second half of the sauce.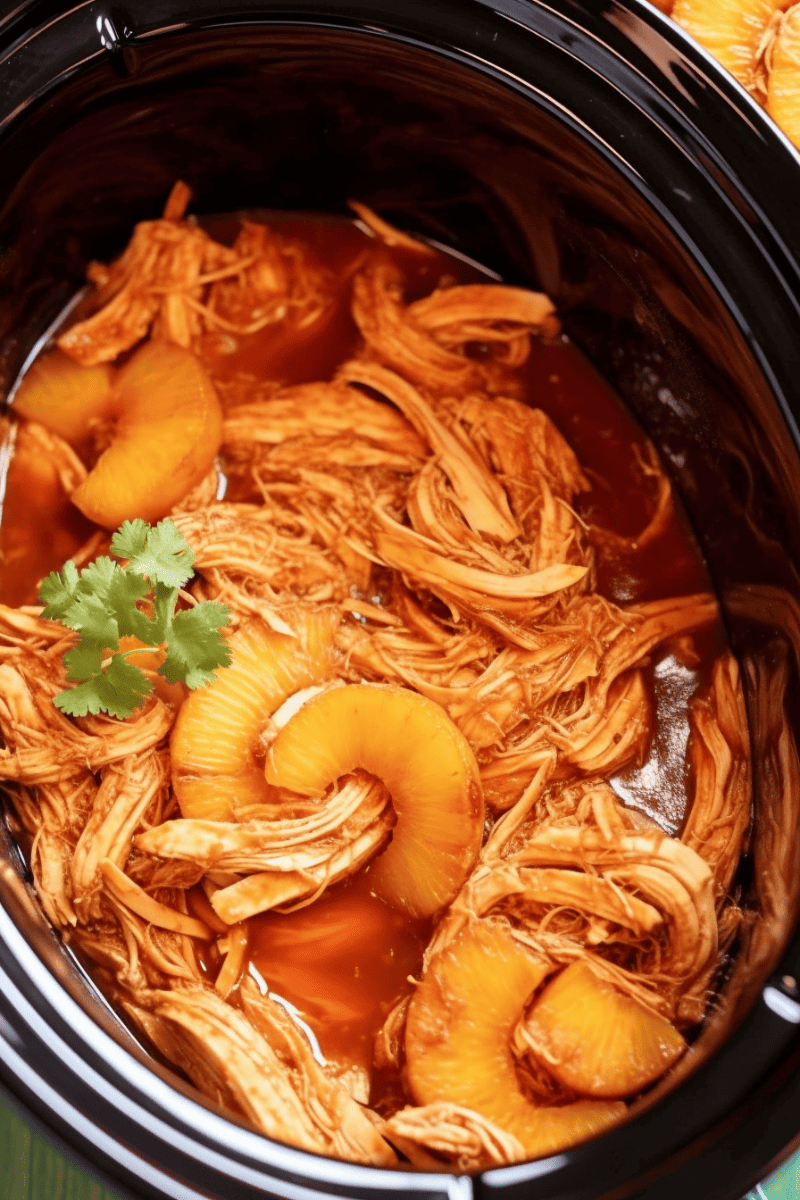 Make Ahead and Freezer Instructions:
If you love freezer meals, you are not alone. Prep all of your ingredients and put them into a gallon-sized zip-top bag and throw in the freezer for up to 3 months. Thaw overnight in the fridge before cooking in your slow cooker the next day.
Storage and Reheating Instructions:
Store any leftovers in an airtight container in the fridge for up to 5 days. Reheat either on the stovetop in a skillet over medium heat, or in the microwave in 30 second increments until warmed through.
If you like this recipe, you may be interested in these other delicious crock pot recipes: