Easy Slow Cooker Chili Lime Mexican Shredded Beef takes mere minutes to prepare before letting the slow cooker do all of the work! This super simple meal is ridiculously tasty and so versatile. Serve it up plain, or enjoy it in tacos, burritos, enchiladas, quesadillas, and more!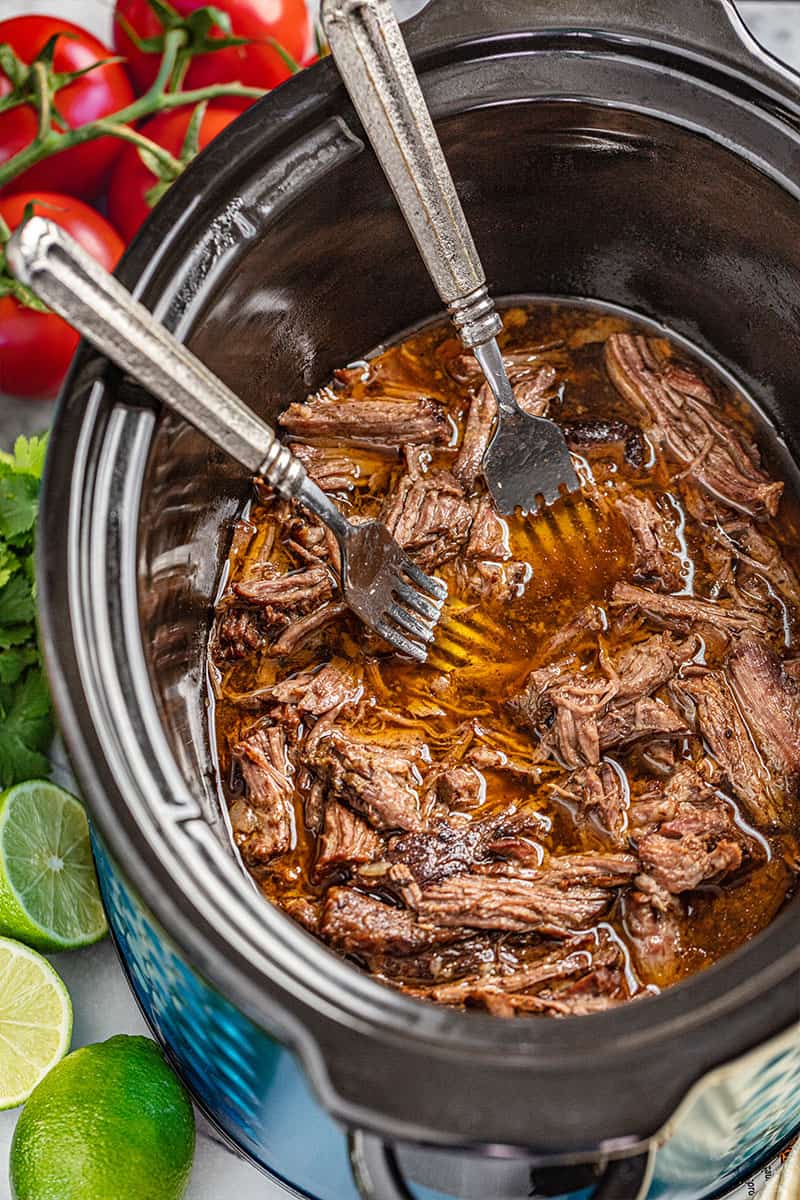 Easy slow cooker recipes are always a favorite. You can throw it in the crockpot in the morning and then spend the next 8 hours deciding what you'll have with it for dinner. Leftovers? Guess you're already set for a completely different dinner tomorrow night. This shredded beef is great plain, on tacos, burritos, quesadillas, enchiladas…well, you get the point. It's great on absolutely everything. We love how this recipe uses whole, real ingredients. Well, calling soda a whole, real ingredient is walking a thin line. However, we love the way soda flavors and tenderizes beef. It's really amazing what it can do. The sugar and carbonation break down that tough roast and produce a tender, moist, and tasty shredded beef. It's easy, and totally delicious.
Lime Juice:

We alway say that fresh is best, and we stand by that. However, in a recipe like this you could get away with bottled lime juice.

Garlic Options:

You can use either minced garlic, garlic granules or garlic powder. Sticking to garlic granules or garlic powder keeps the prep time super quick and easy. If you choose to use either granules or powder, you'll need 1/2 teaspoon.

Searing Your Roast:

Searing your roast on the stovetop is completely optional, however we find that it gives it the shredded beef a bit more flavor. If you have the time to sear, we highly recommend it!

Why is there soda in Easy Slow Cooker Chili Lime Mexican Shredded Beef?

The sugar and carbonation in the soda break down the meat to produce the most tender, moist, and tasty shredded beef. It is absolutely needed in this recipe. However, you can feel free to use whichever lemon-lime soda you prefer: Sprite, 7-Up, generic brand, Sierra Mist, anything! We highly recommend you use a soda with regular sugar in it rather than diet. However, you could use diet soda in a pinch.

Storage and Reheating Instructions:

Store any leftovers in an airtight container in the fridge for up to 5 days. Reheat in a skillet over medium-low heat until warmed through, or in a microwave in 30 second increments for a total of approximately 90 seconds.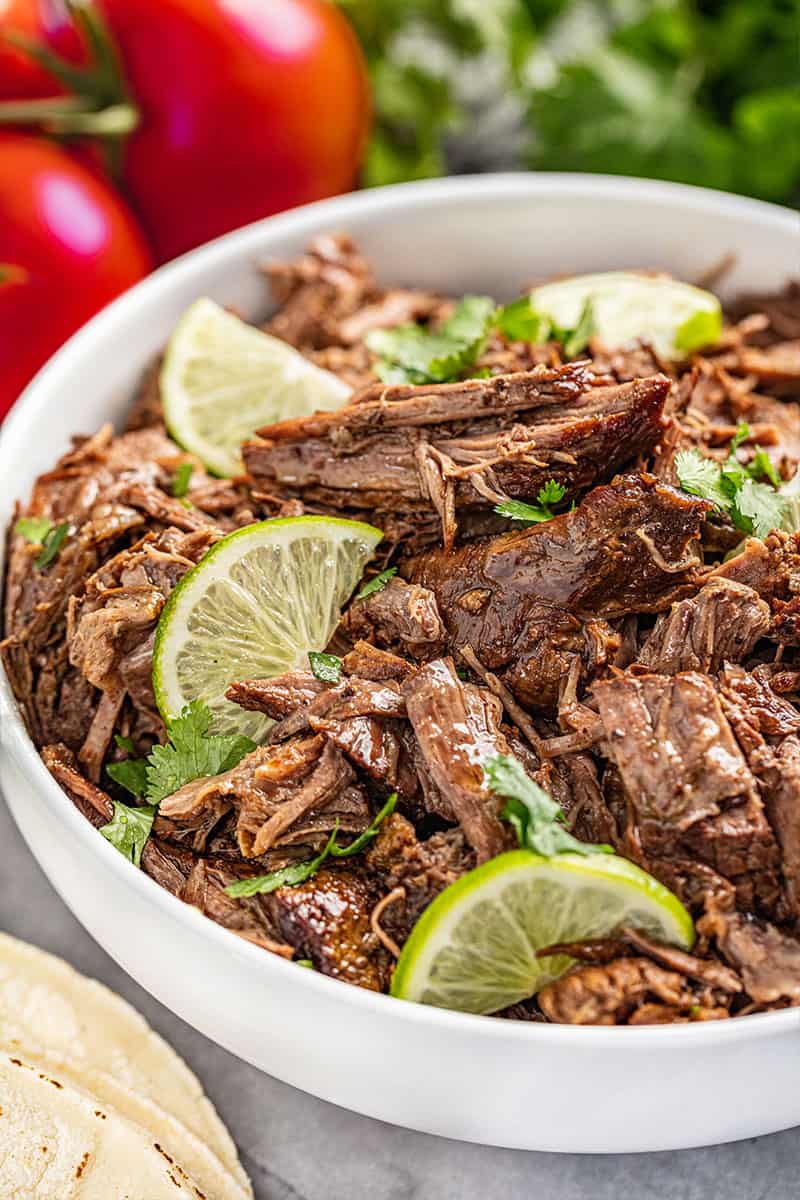 If you like this recipe, you may be interested in these other delicious Mexican-inspired recipes:
Watch the video below where Rachel will walk you through every step of this recipe. Sometimes it helps to have a visual, and we've always got you covered with our cooking show. You can find the complete collection of recipes on YouTube, Facebook Watch, or our Facebook Page, or right here on our website with their corresponding recipes.