The best crockpot carnitas you'll ever have! Killer Crockpot Pork Carnitas are made in your slow cooker, so it couldn't be easier!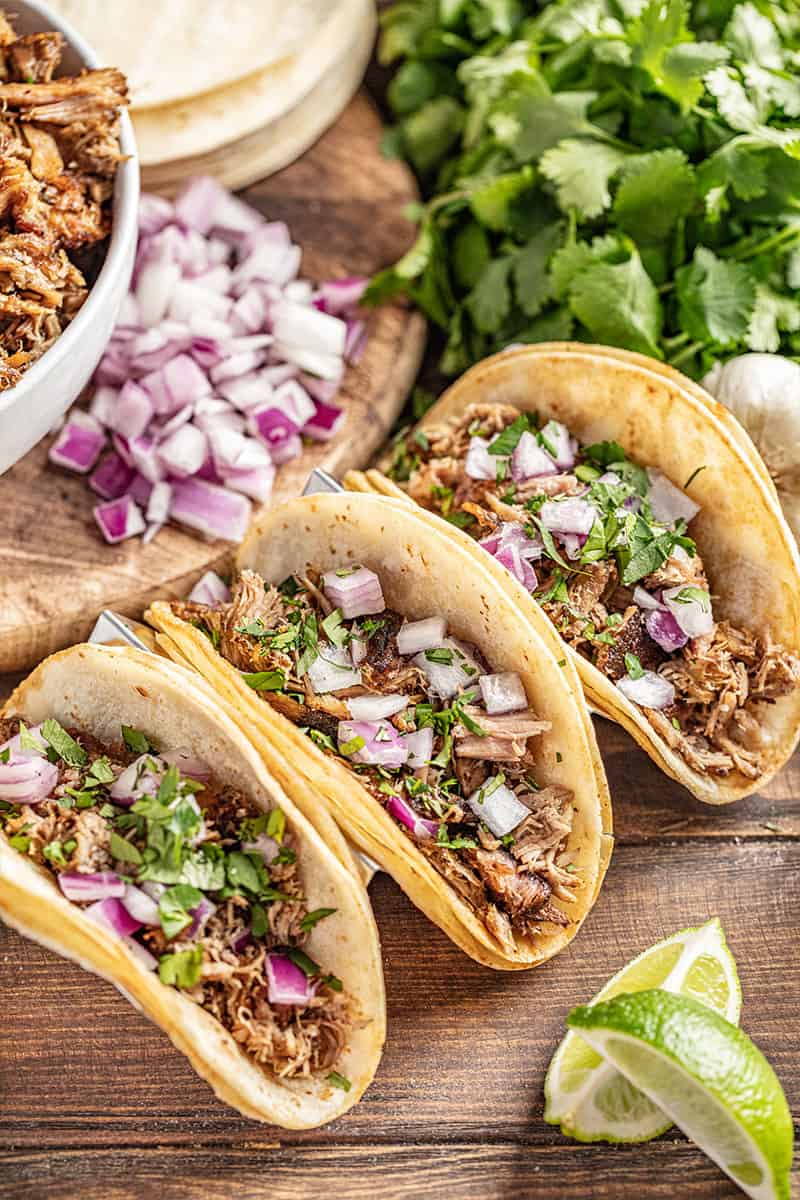 Do you remember the show Diners, Drive-Ins, and Dives? They showed a Mexican restaurant that people lined up out the door for. Apparently they had killer carnitas which they then "showed you how to make." If you've ever seen the show you know that means they just listed off the ingredients and showed it start to finish in about 10 seconds. They made theirs in huge batches, but after watching it over and over again, we figured out the proportions of ingredients. After a few experimental tries, and several years of making them, we consider these pork carnitas mastered! This meat is as good as it comes and makes one killer taco. If you are still making ground beef tacos, they will quickly become a thing of the past once you try this recipe. Bonus: they're even made in the slow cooker! What's not to love?! Get ready for taco cravings, everybody!
We think there's a little bit of magic that happens when taking such an ordinary, cheap cut of meat and turning it into this culinary masterpiece. Especially considering how little effort is required to get this going! Once your meat is chopped, all you have to do is throw everything in the crockpot, mix ingredients by hand really quick, and then go about your day. It is the perfect meal for a busy weeknight!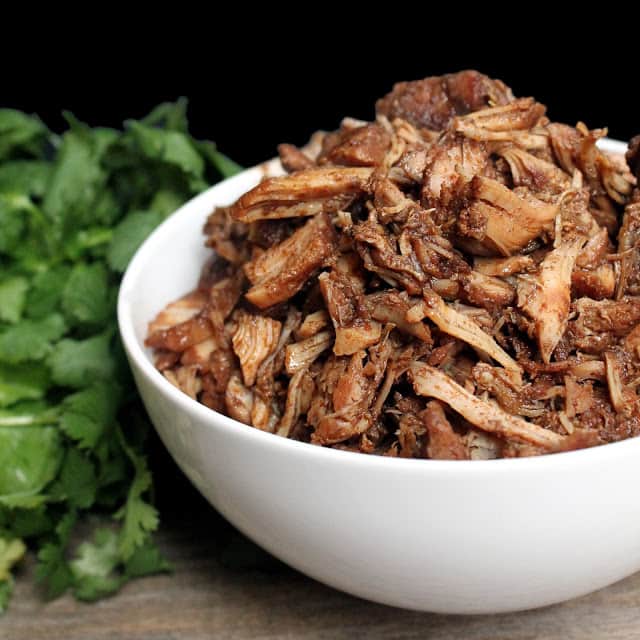 How do you eat carnitas?

Carnitas belong in all Mexican food: burritos, quesadillas, enchiladas, you can even eat it by itself! 

My pork is really fatty. Do I need to trim a bunch of fat off? 

Trimming isn't necessary, but it all depends on your personal tastes. If you're not a fan of gristly meat, you'll want to trim off some of the larger pieces of fat. Don't worry about trimming it all though, because you want to keep a good amount of fat for flavor. 

Why do you call for so much oil? 

We are essentially slow frying the pork, which requires a lot of oil. The secret to the most amazing carnitas is a crisp exterior and tender interior, and you can't do that without a good amount of oil. At the end, there will be a good amount of oil remaining to drain out, so you're not actually eating all of that oil. Also keep in mind, this recipe makes a lot of meat. This is much more than just a couple of servings. 
If you like this recipe, you may be interested in these other delicious Mexican inspired recipes:
Watch the video below where Rachel will walk you through every step of this recipe. Sometimes it helps to have a visual, and we've always got you covered with our cooking show. You can find the complete collection of recipes on YouTube, Facebook Watch, or our Facebook Page, or right here on our website with their corresponding recipes.