This is a sponsored post. Hamilton Beach sent me a product to review. All opinions expressed are my own.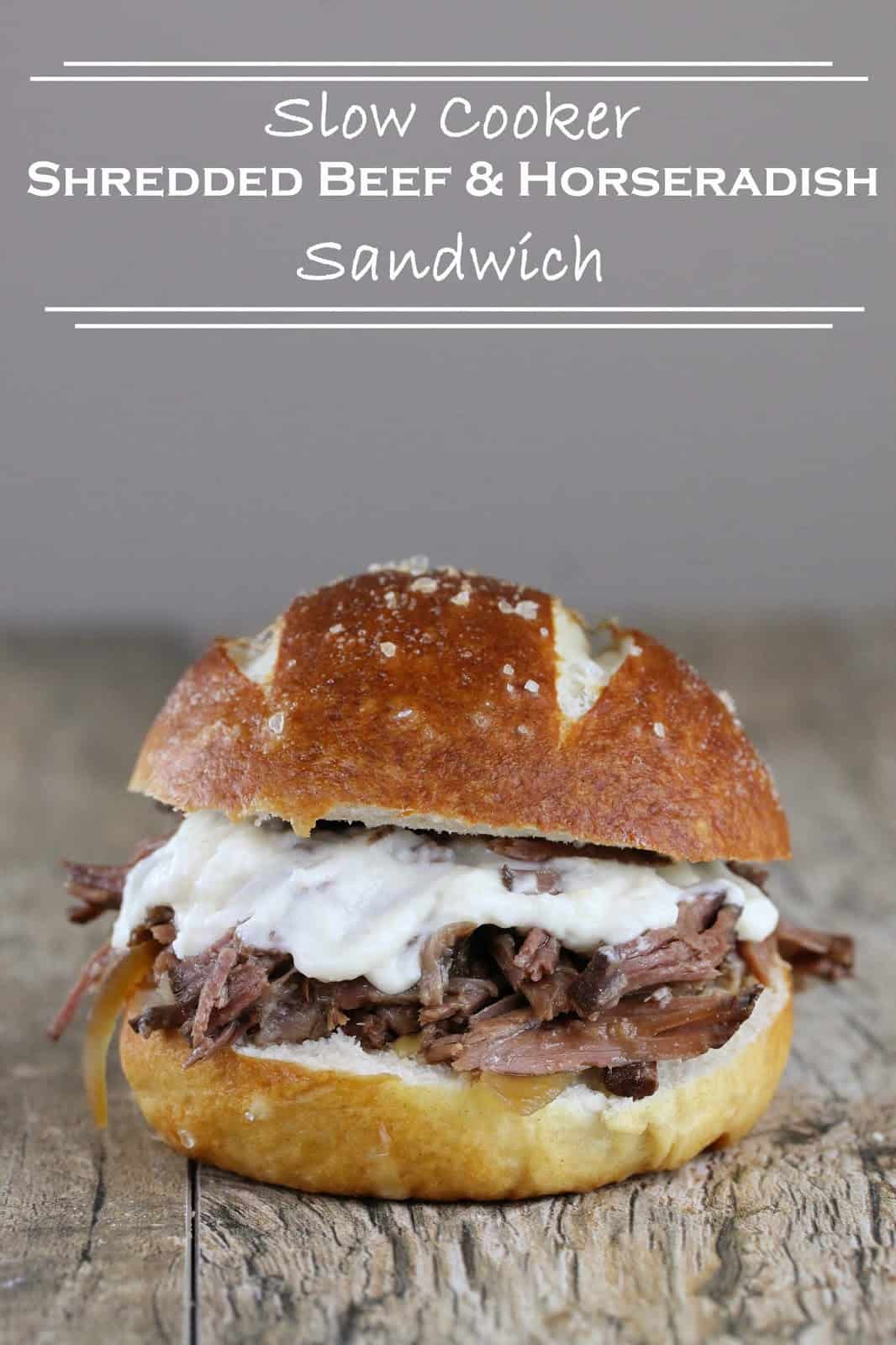 I've been known to use my slow cooker on occasion. Shoot, I did write a book on it which involved slow cookers on every surface in my kitchen every day for several months. So, when Hamilton Beach sent me their new Set 'n Forget® 6 Qt. Programmable Slow Cooker to review I knew I'd have a thing or two to say about it.
Pros
1. It's programmable. This is a must when it comes to a slow cooker. Seriously, you just shouldn't even buy one nowadays unless it is programmable.
2. It has a built in thermometer that you can shove right into the meat so the slow cooker will turn to the warm setting once the desired temperature has been reached. Friends, that's a pretty nice feature, especially for chicken. People are always overcooking chicken in the slow cooker and drying it out.
3. It's got the snap on lid. If you've ever tried to transport food in a slow cooker you'll know immediately why this is a genius feature. It even has a nice seal to go with those snaps so you can safely eliminate spillage during transport. Score!
4. It beeps after you program it so you actually know it is on. If you've ever come home to a cold slow cooker you'll appreciate the beep.
Cons
1. The display can't be read in direct sunlight. Not even really direct sunlight, just bright light. I just had it on my kitchen counter and had to cup my hand over the display to read it.
That's really my only complaint. This is a quality slow cooker with some really nice extra features.
Want to win won for yourself? Scroll down to the end of this post for your chance to win!
Now on to the recipe!
I decided to bring you a really easy slow cooker dish for fall. One of my favorite fall flavor combos is beef and horseradish. Without being too wordy, let's just say this is a killer sandwich and is really amazing on a pretzel roll.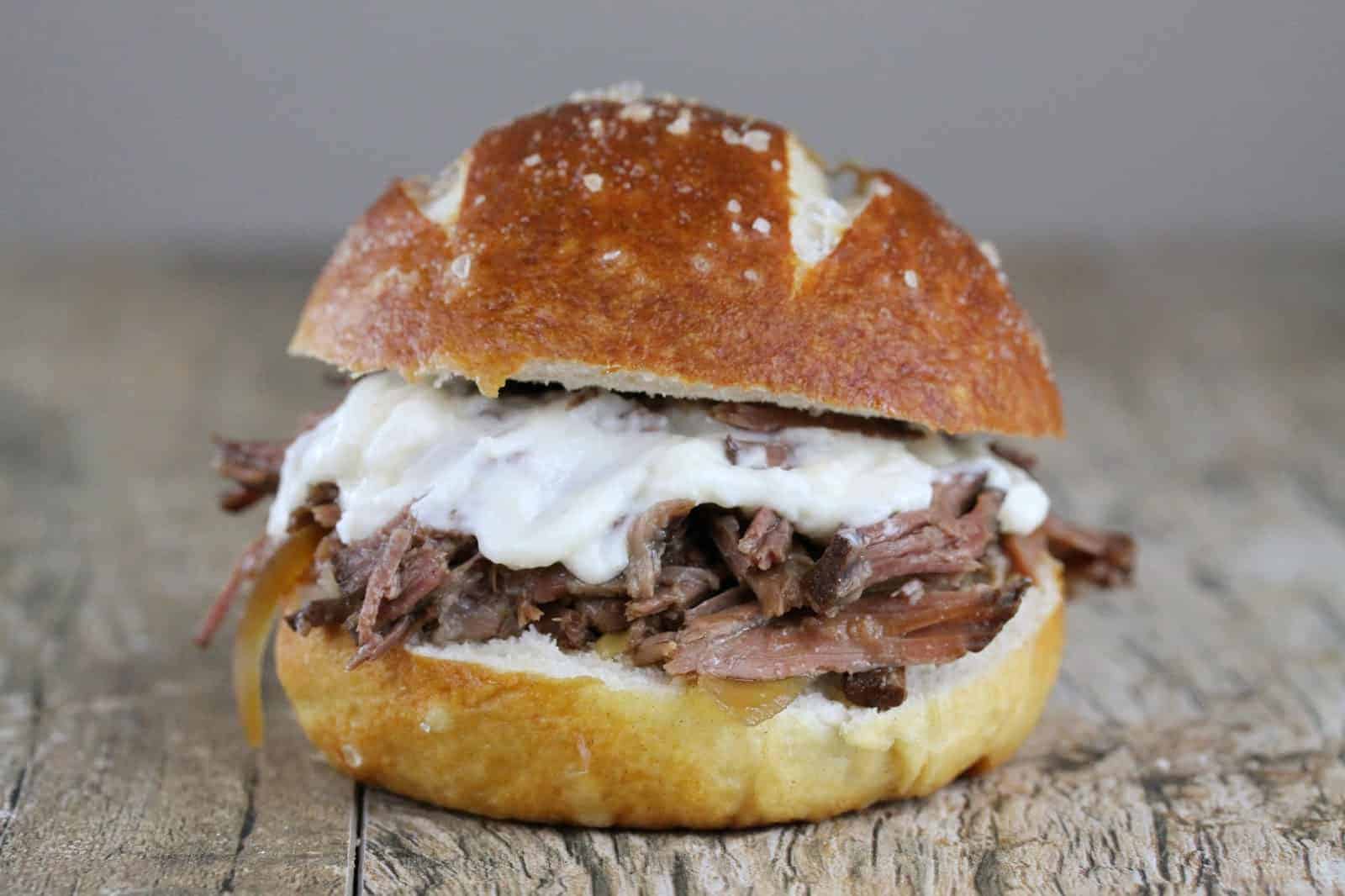 Prep Time: <10 minutes
Slow Cooker Time: 8 hours
Serves: 6 to 8
Ingredients
1 (2 to 3 lb) beef roast
salt and pepper
1/4 cup worcestershire sauce
2 cloves garlic, crushed
1 onion, sliced
You'll also need: rolls or buns and prepared horseradish
Instructions
1. Season the roast generously with salt and pepper. Heat a heavy skillet to high heat. Sear the roast on all sides. Transfer roast to a slow cooker.
2. Pour worcestershire sauce over the roast. Sprinkle crushed garlic over roast. Top with onion slices.
3. Cover and cook on low for 8 hours.
4. Shred beef.
5. Serve on rolls topped with prepared horseradish. Use as much or as little horseradish as suits your taste. I like it nice and spicy.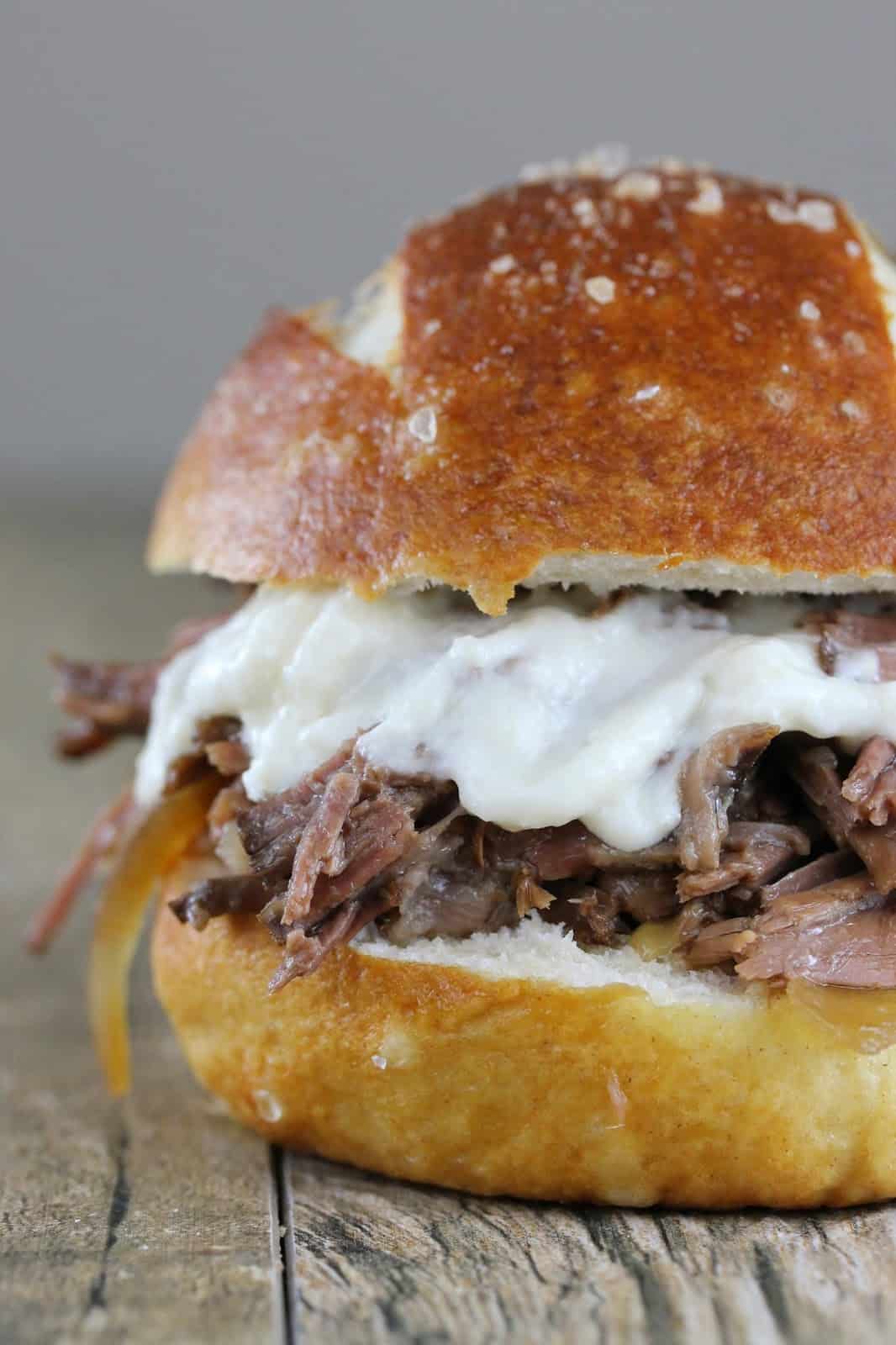 ***GIVEAWAY***
Now enter to win a fancy new slow cooker! In addition to the 1 grand prize of your own Set 'n Forget® 6 Qt. Programmable Slow Cooker, I'm also giving away 3 copies of my book "Idiot's Guide to Slow Cooker Cooking" so you'll have plenty of recipes to see!
GIVEAWAY IS CLOSED

Preparing Your Own Horseradish Root
Preparing your own horseradish is both easy and dangerous. You heard me: dangerous. Don't let that intimidate you though. As long as you know before hand that it involves a bit of danger then you will probably end up quite safe. It is ignorance and denial that leads to horseradish injuries.
1. Peel the horseradish root with a peeler or cut away the outside layer with a sharp knife.
2. Place the horseradish root into a food processor and place the lid on. Process the horseradish root by pulsing a few times until it is mostly in pieces. The fumes from the horseradish are very strong at this point. Protect your face and eyes from any direct exposure to the fumes. Trust me when I say that when you remove the lid, make sure it is lifted in a manner that still acts as a shield to you so you don't get hit by a powerful blast of horseradish-fumed air.
3. Add vinegar in a steady stream to the horseradish root while processing until a paste-like consistency is achieved.
4. For a creamy version add the horseradish to some sour cream or add some heavy cream to the horseradish and stir together.