Saucy Bourbon Chicken is a delicious New Orlean's-style fusion of Cajun and Chinese cooking with sweet and tangy sauce coated chicken. This family favorite meal is ready in just 30 minutes!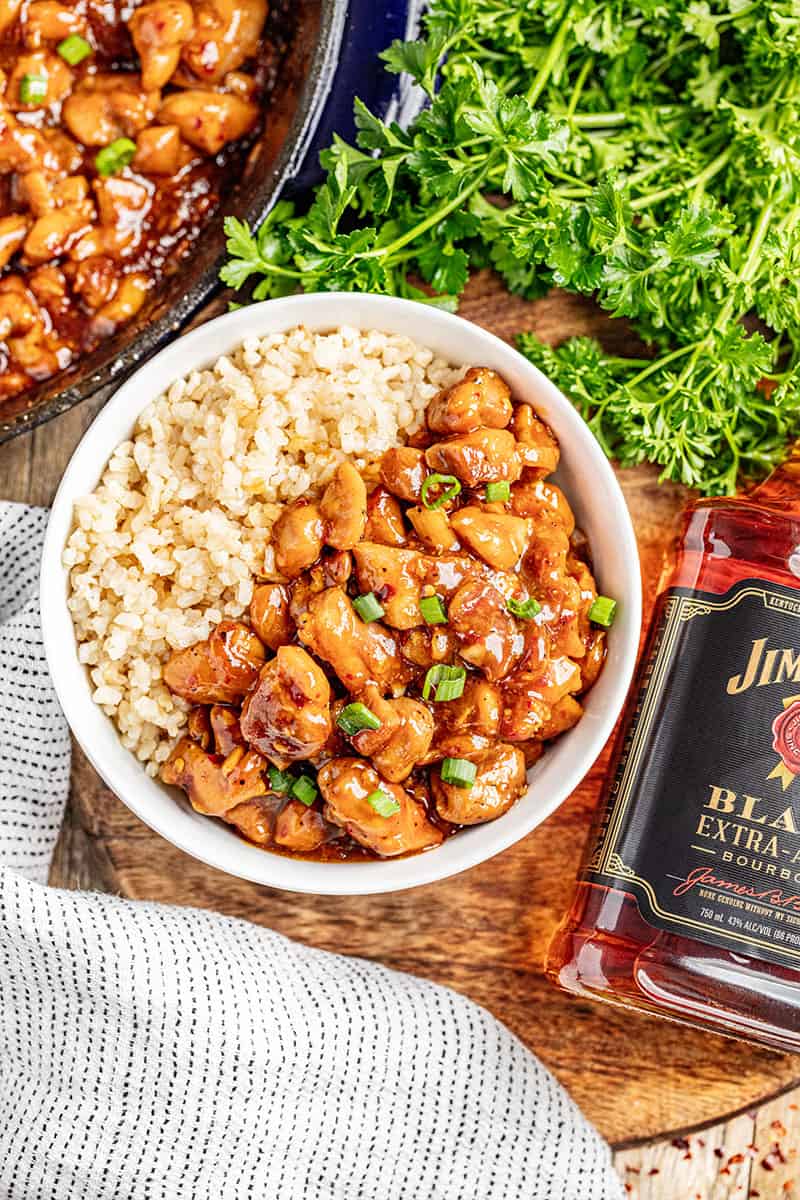 We love a meal that gives us options. We often find ourselves crunched for time, needing a quick, healthy meal. Then there are the days that we've stayed organized and on-schedule and planned ahead for a more indulgent dinner. This recipe gives you the best of both worlds! Keep it simple and healthy and simply sauté your chicken in oil on the stove, or take the time to batter and fry your chicken pieces for that amazing crispy chicken you're so used to with takeout. The sauce is really what makes this dish so satisfying. Serve it up with white rice or chow mein noodles, and of course your favorite steamed veggies to make a complete meal.
Chicken Cut Options:

We love how forgiving chicken thighs tend to be. Even if you over-cook them a bit, they should still turn out moist. If you prefer a leaner option, you can absolutely use chicken breasts.

Low-Sodium vs. Regular Soy Sauce:

We always use low-sodium soy sauce so that we can control the sodium content ourselves. If you prefer regular soy sauce, or that's just what you already have on hand, you can always stick with that as well.

Is there alcohol in bourbon chicken?

Bourbon chicken does, in fact, contain bourbon. It brings on a deep warmth within the dish, and we highly recommend using it! Due to the long simmering time, the vast majority of the alcohol does cook out. If you prefer to cook without alcohol, you can substitute the bourbon with apple juice.

Spice Level:

The red pepper flakes in bourbon chicken add a heat that tickles the back of the throat, but is not at all overwhelming. You can always reduce the amount of red pepper flakes if you are sensitive to spice.

To deep fry or not to deep fry?

If you love takeout bourbon chicken, you might be used to a thicker and crispier chicken coating. To fry your chicken pieces, mix together:

4 egg whites

2 tablespoons cornstarch

1 teaspoon salt

1/2 teaspoon white pepper

 

Submerge your chicken pieces in this mixture and set aside. Heat enough vegetable oil into a large pot or saucepan to cover the bottom with 2 inches of vegetable oil Heat to 350 degrees F. Working in small batches, fry chicken pieces until cooked through and golden brown, about 3 to 4 minutes. Remove from oil and drain on a paper towel-lined plate. Then, continue on with the recipe.

Slow Cooker Instructions:

Prepare your sauce and brown the chicken on the stovetop thoroughly first. Add browned chicken and sauce to the slow cooker and cook on low for 5 hours, or high for 3 hours. 

Instant Pot Instructions:

Add in oil and chicken to your instant pot and set to sauté for 5-7 minutes to get some good browning on the chicken. 

Add the sauce mixture over the chicken and secure lid.  Set to High pressure for 10 minutes. Once finished, let it release naturally for 5 minutes and then quick release. 

Storage and Reheating Instructions:

Store any leftovers in an airtight container in the fridge for up to 5 days. Reheat in a skillet on the stovetop over medium-low heat until warmed through.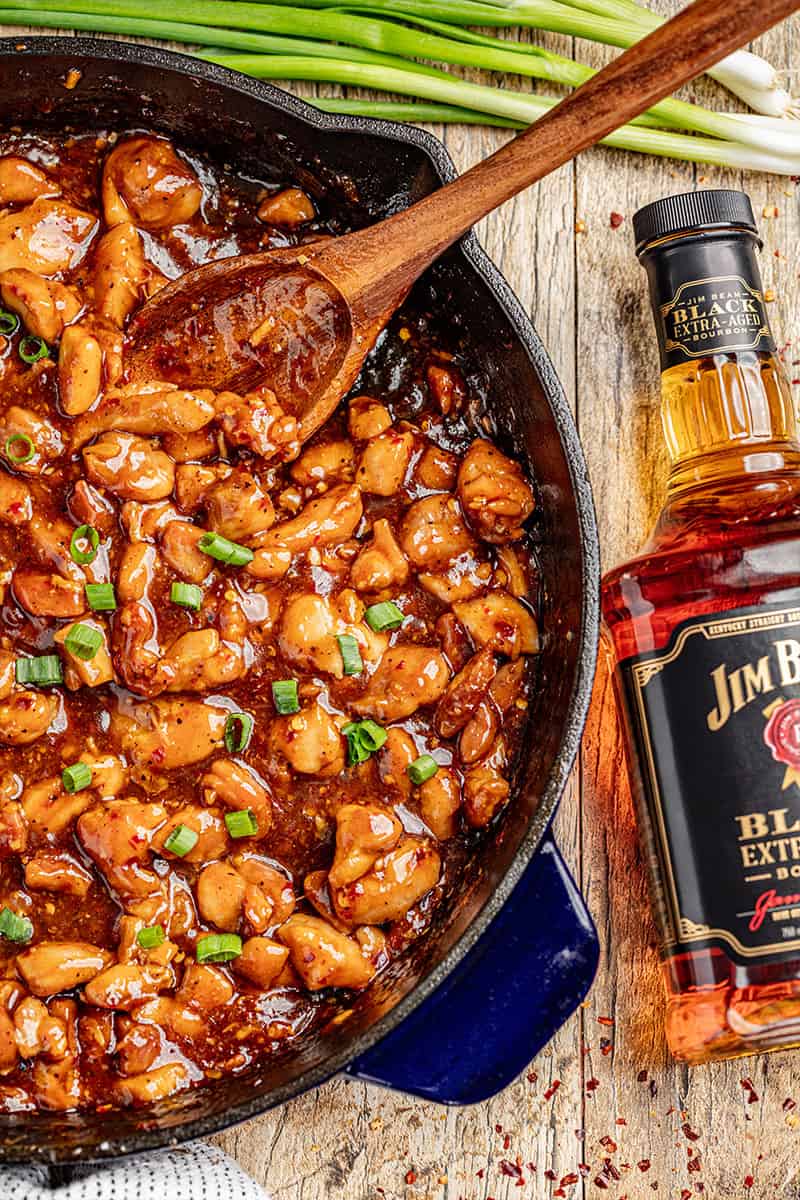 If you like this recipe, you may be interested in these other delicious Asian inspired recipes: