Korean Beef Bulgogi is a super easy way to enjoy tasty Korean food at home. A quick and simple marinade for flank steak is all that's needed to enjoy this delicious dish.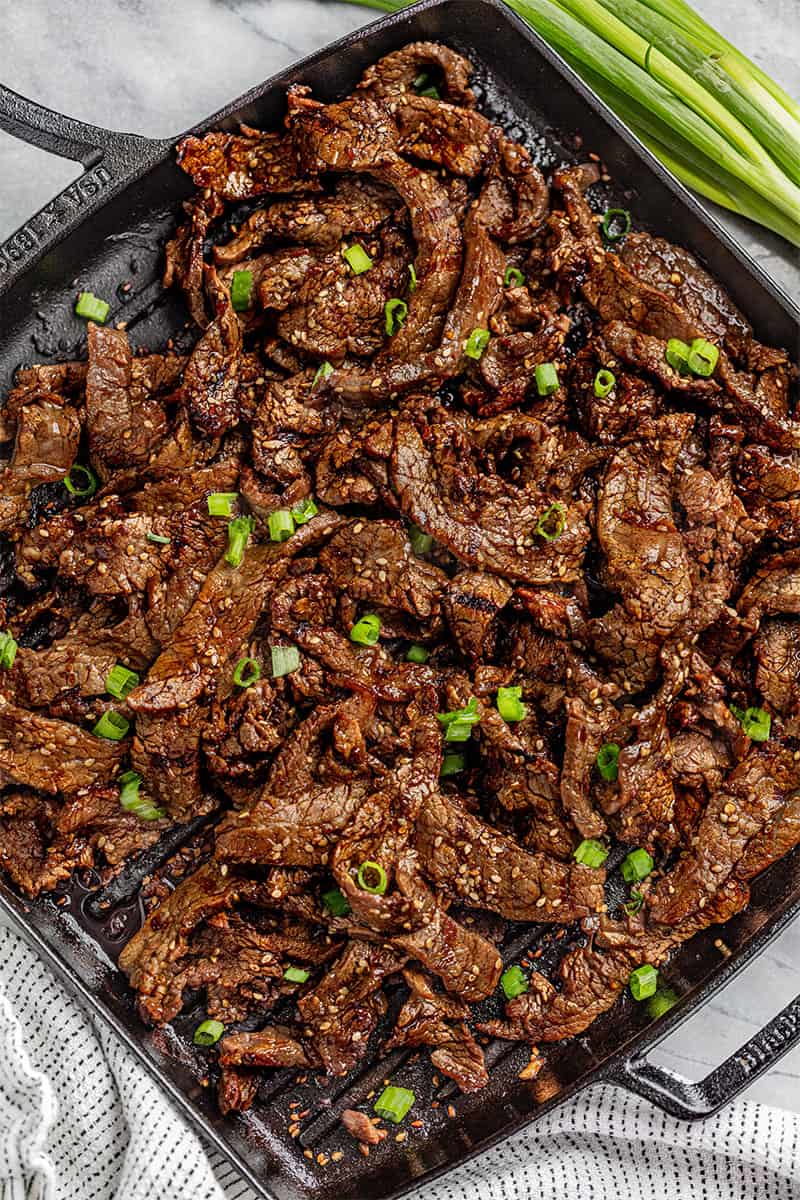 Bulgogi is perhaps the most well known Korean dish. Thin slices of beef steak are marinated in a delicious sauce consisting of soy, sesame, ginger, and garlic. It is commonly served over rice. Garnish with sliced green onions for both color and flavor. The flavor profile of bulgogi is familiar across many cultures which is why this dish has gained world wide popularity. It can be found on the streets of Seoul, of course, but it can also be found in restaurants from New York to Los Angeles, and a lot of places in between. This popular Korean dish is sure to become a family favorite. Not only is it super flavorful, it's also really easy to make.
This is not an authentic Korean recipe, but rather an American version of this classic Korean dish. The Stay At Home Chef uses ingredients that are easily accessible for most people in the United States and Canada so that anyone can easily celebrate world cuisines even if their opportunities for travel or access to regional ingredients are limited.
What cuts of beef can I use for Korean beef bulgogi?
Bulgogi can be made using various cuts of beef steak. Common cuts include thinly sliced ribeye, sirloin, brisket, flank, or skirt steak. Even ground beef can be used for an inexpensive version.
For ground beef, instead of marinating, simply make the marinade and keep it separate. Once your ground beef is cooked through, drain it well, then add in the marinade as a sauce to flavor the ground beef.
What side dishes go well with bulgogi?
Bulgogi is commonly served with rice and kimchi, and would be well balanced with some steamed veggies on the side.
What is bulgogi sauce made of?
Bulgogi sauce is primarily soy sauce-based and is flavored with ginger, garlic, and sesame. Thin strips of beef are marinated in this mixture, then cooked quickly.
Oyster Sauce Substitute:
Oyster sauce brings a wonderfully sweet and salty flavor to this dish with a savory, tangy flavor. While we love the flavor it brings, you can always omit it if needed for allergy reasons or if you don't have any on hand. If you want to create an oyster sauce substitute, replace the oyster sauce with soy sauce and add in 1/2 teaspoon sugar and 1/2 teaspoon Worcestershire sauce.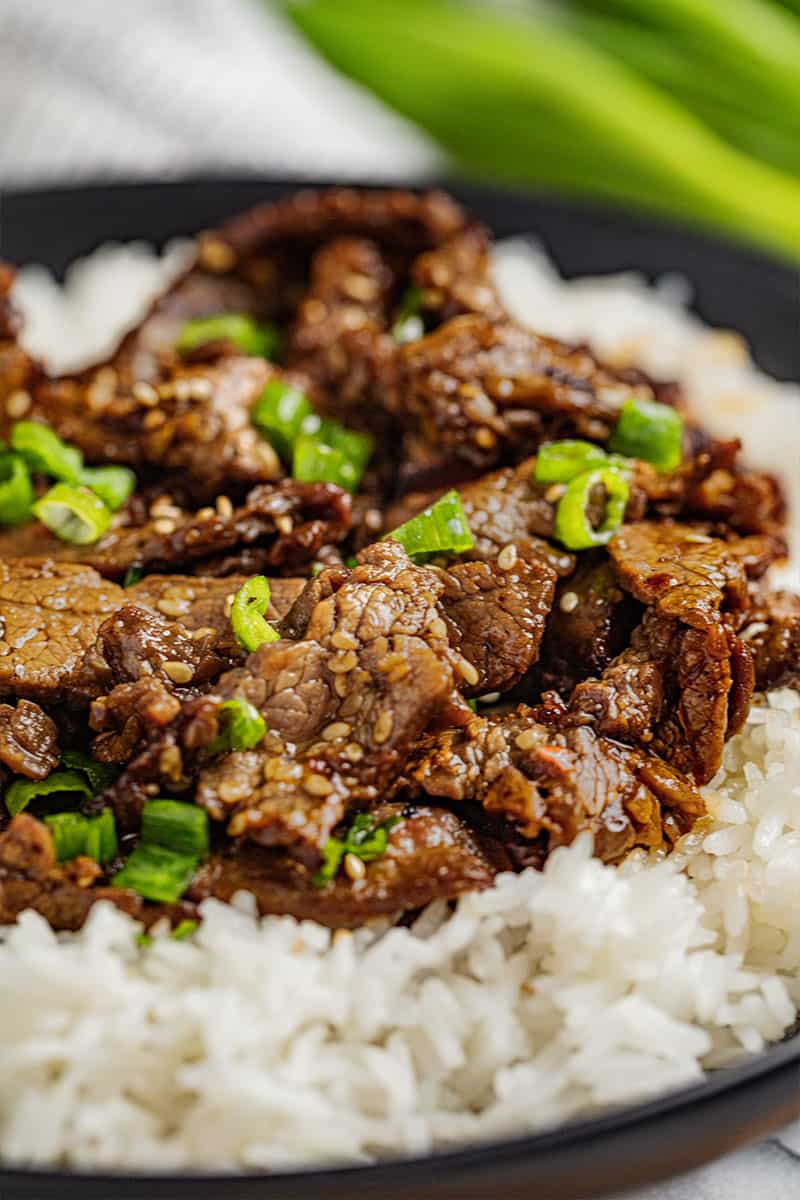 Storage and Reheating Instructions:
Store any leftovers in an airtight container in the fridge for up to 5 days. Reheat on the stovetop in a skillet over medium-low heat until warmed through.
If you like this recipe, you may be interested in these other Korean and South-East Asia inspired recipes:
Watch the video below where Rachel will walk you through every step of this recipe. Sometimes it helps to have a visual, and we've always got you covered with our cooking show. You can find the complete collection of recipes on YouTube, Facebook Watch, or our Facebook Page, or right here on our website with their corresponding recipes.