Cream Cheese Chicken Sliders are made with a quick homemade BBQ sauce and cooked low and slow in the crockpot for a minimal effort and maximum flavor dinner! The secret is the pineapple.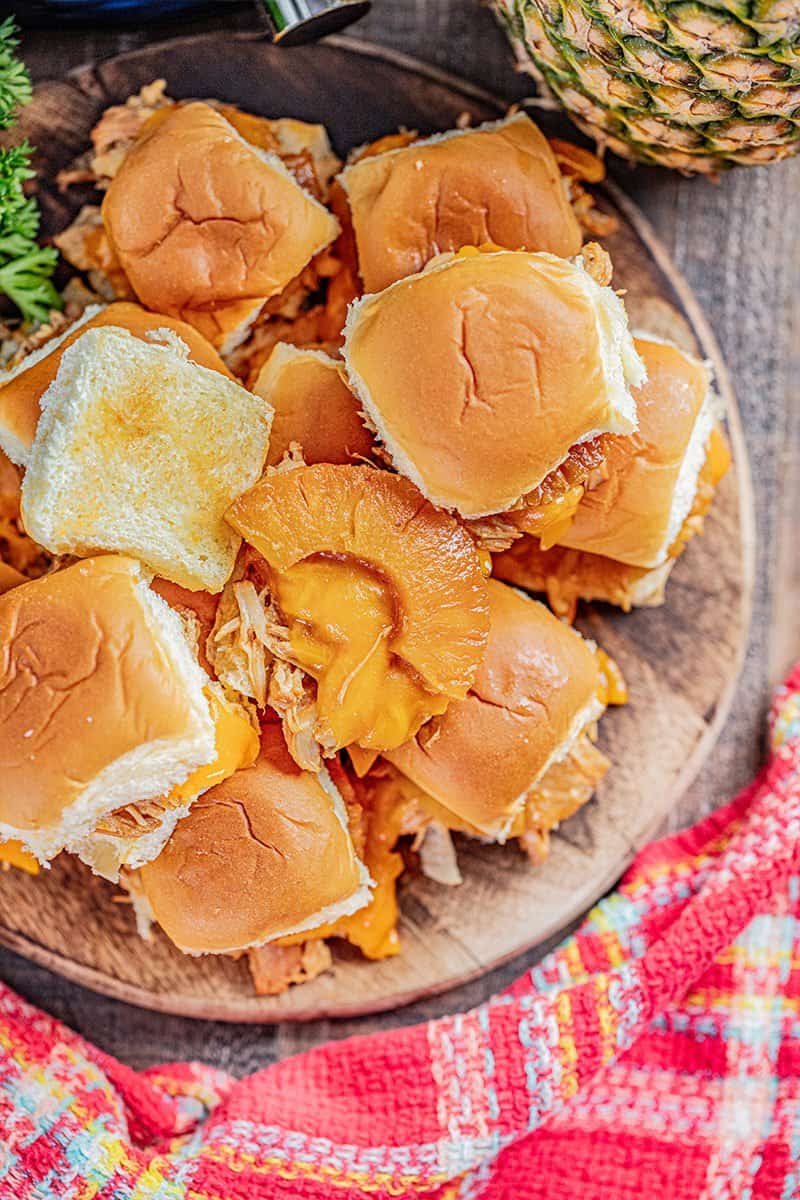 Have we gushed over how much we love our crockpot lately? Temperatures are blazing hot in the midwest, and we are looking for ways to keep our house as cool as possible, which means keeping the stove and oven off at all costs! Enter: the crockpot. Our house stays cool, prep time is super fast, and then the crockpot takes over to do the real work. At the end of the day, you are well rested from not over-working in the kitchen, and you have the most tender, flavorful chicken. What's not to love? Trust us and add this to your meal plan ASAP!
Pineapple in Cream Cheese Chicken Sliders:
You won't want to skip on the pineapple, because it really helps to tenderize the chicken.
Butter:
Butter is optional, but highly recommended. Chicken breasts are so lean, and adding in the butter helps maintain moisture and gives it a smoother texture.
Barbecue Sauce:
We always prefer the taste of homemade, but if you have a favorite barbecue sauce, you can simply use that!
Serving Suggestions:
We served our sliders in traditional dinner rolls, but you could also use hamburger buns or your other favorite roll or bread. You can also swap the bread out to fit your particular diet and use gluten free or keto bread as well! For a lighter option, serve in a lettuce wrap!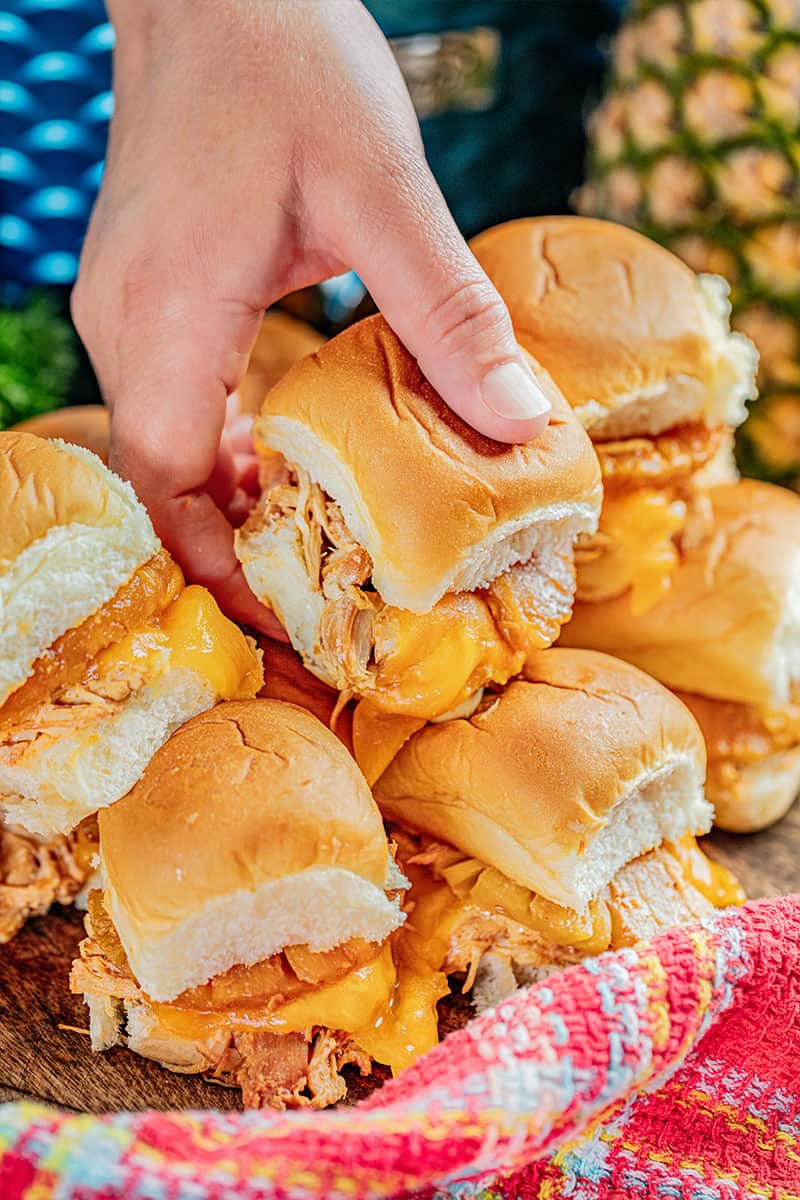 Storage and Reheating Instructions:
Store any leftover chicken in an airtight container in the fridge for up to 5 days. Reheat in the microwave in 30 second increments until warmed through.
If you like this recipe, you may be interested in these other delicious slow cooker recipes: