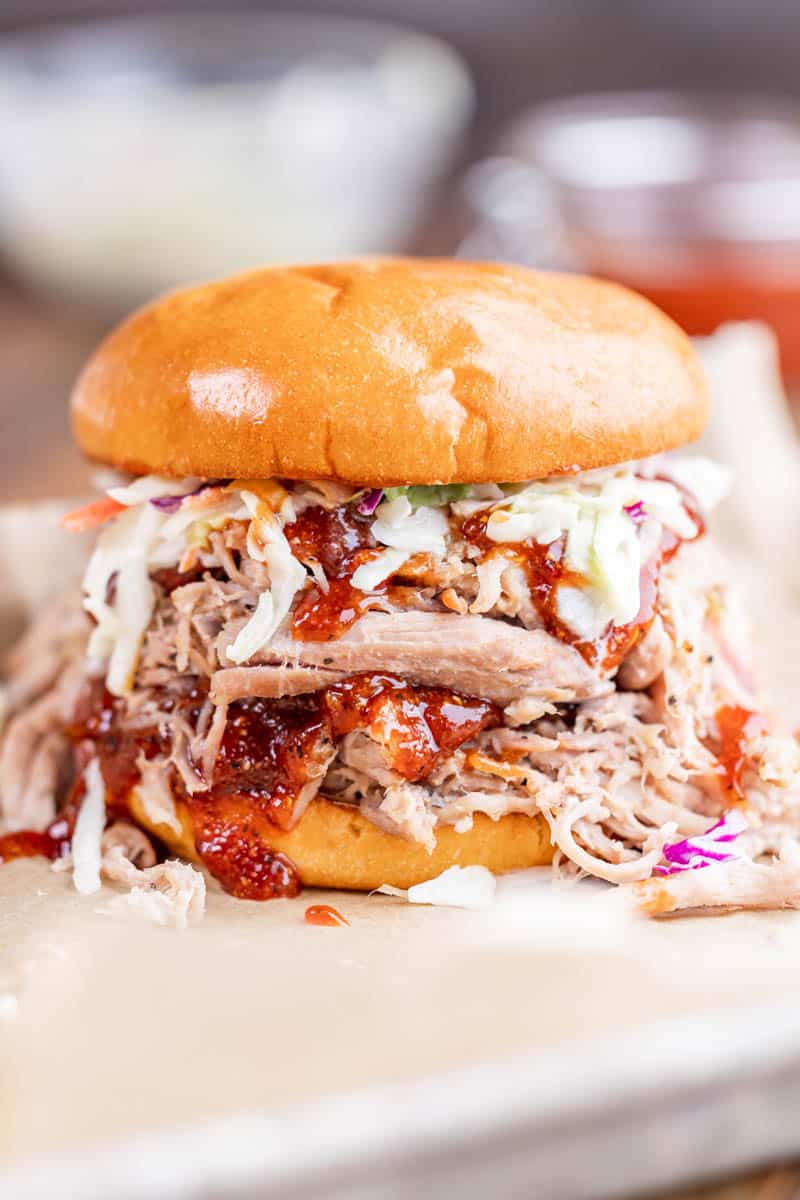 Featuring slow cooker, oven, and instant pot instructions, get ready to sink your teeth into mouthwatering pulled pork sandwiches! A perfect blend of spices and smoky flavor come together to create an unforgettable meal that's easy to make and sure to impress.
Imagine biting into a tender, juicy pulled pork sandwich, bursting with the perfect balance of smoky and savory flavors. Our slow cooker pulled pork sandwich recipe delivers an exquisite taste sensation that will have your taste buds dancing with delight. With a homemade barbecue sauce that adds just the right amount of tang and sweetness, this dish is a true culinary treasure. Ideal for casual gatherings or family dinners, these sandwiches are not only easy to make but also brimming with mouthwatering goodness that will leave everyone craving seconds.
Frequently Asked Questions
Can I make this recipe using an Instant Pot or oven instead of a slow cooker?
Absolutely! We've included instructions for both Instant Pot and oven cooking methods within the recipe card.
What type of bun should I use for this recipe?
You can use any type of bun you prefer. Some popular choices include hamburger buns, brioche buns, or even pretzel buns.
Is the cheese necessary?
We love the addition of cheese, but it isn't necessary. To make this recipe dairy-free, simply omit the cheese slices or use a plant-based cheese alternative.
Serving Suggestions
Serve these pulled pork sandwiches with classic sides like coleslaw, baked beans, or cornbread. You can also top your sandwich with pickles, onions, or jalapenos for an added burst of flavor.
Substitutions
For a different flavor profile, you can substitute the hickory liquid smoke with applewood or mesquite liquid smoke. If you prefer a spicier sandwich, consider adding more red pepper flakes or a touch of hot sauce to the homemade barbecue sauce.
If you need a Worcestershire sauce substitute, you can try:
Soy Sauce and Apple Juice: Mix equal parts of soy sauce and apple juice. This concoction provides a similar savory and slightly sweet flavor profile to Worcestershire sauce.
Tamari: Tamari is a type of soy sauce that's usually gluten-free. It has a rich, umami flavor that can replace Worcestershire sauce in most recipes.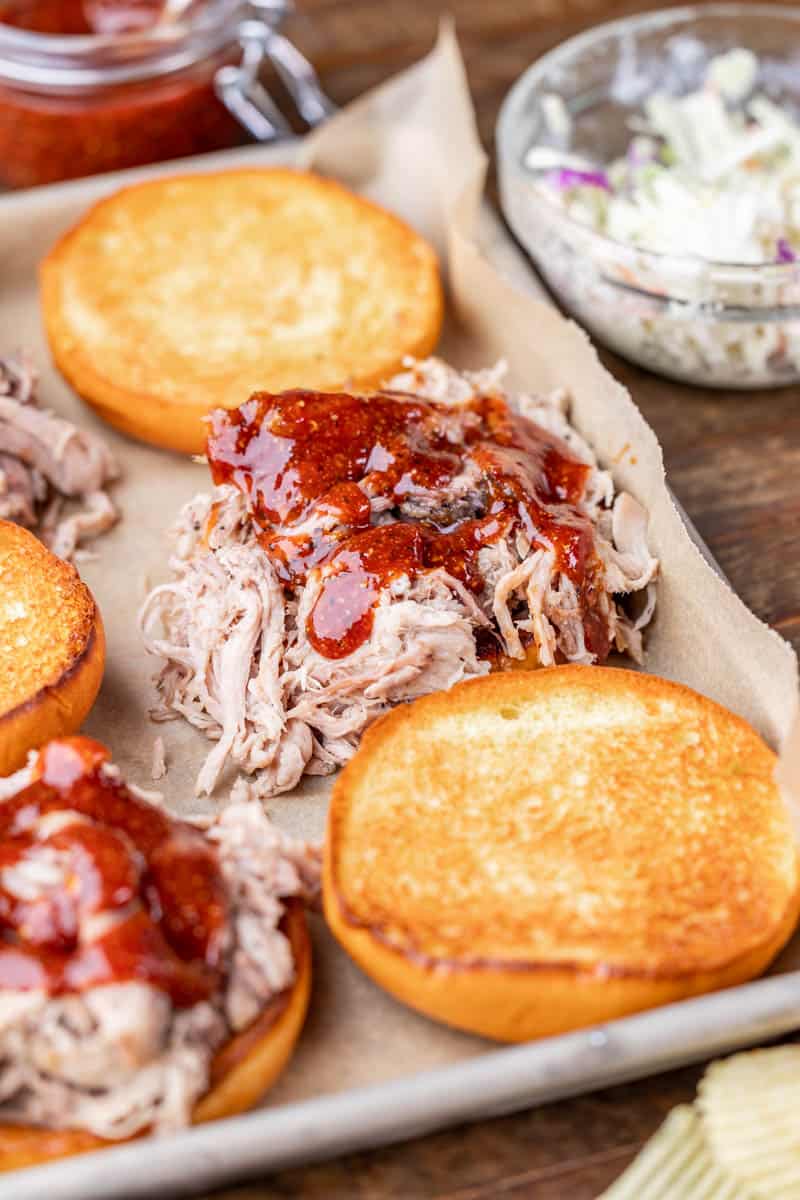 Storage & Reheating Instructions
Store leftover pulled pork in an airtight container in the refrigerator for up to 4 days. To reheat, place the pork in a saucepan over low heat, adding a splash of water or barbecue sauce to prevent drying. Gently heat until warmed through.
If you like this recipe, you may be interested in these other delicious sandwich recipes: