The Philly Cheesesteak Sandwich is the best comfort food. Thinly sliced ribeye steak, cheese, onions, and a delicious hoagie roll. This is one of those recipes that everyone loves!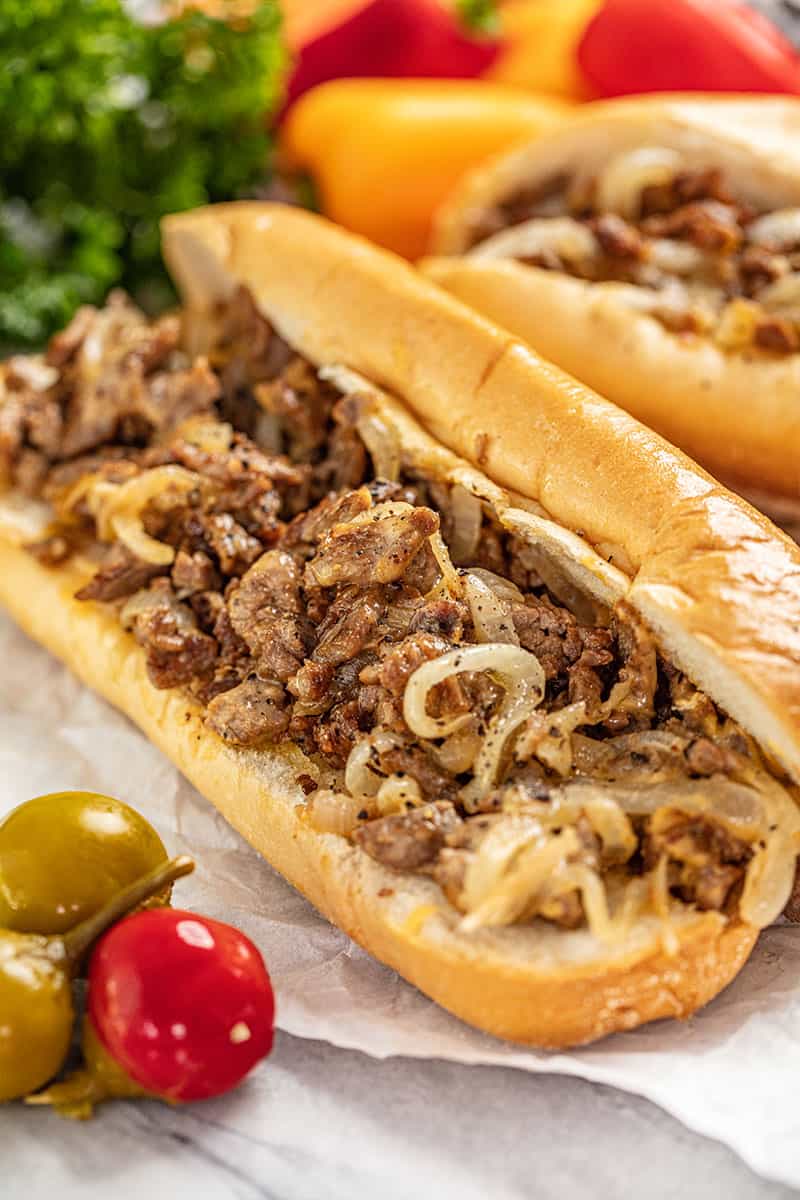 We are making a Philadelphia classic today with our Philly Cheesesteak. This sandwich is more than just bread, meat and cheese; it is a 70 year old cultural icon born in South Philadelphia at Pat's Steaks. If you've never had a Philly Cheesesteak, today's your lucky day. This sandwich is so easy to put together, and is sure to become a favorite!
There are a lot of strong opinions out there on what should and should not be included on a Philly Cheesesteak. Onions? Provolone cheese? Cheese Whiz? American cheese? Veggies? If you're from Philadelphia, I'm sure you've had a few heated debates yourself about Pat's vs. Geno's Steaks. We're not here to ruffle any feathers. We just want to help you enjoy an authentic Philly Cheesesteak from the comfort of your own home.
Cheese Options on a Philly Cheesesteak:
The original Philly Cheesesteak didn't even have any cheese! Later they added Provolone, and now you typically get a choice of Cheese Whiz, American, and sliced Provolone cheese.
Onions or No Onions:
We love the added flavor of onions to a Philly Cheesesteak. However, authentic Cheesesteaks are served 'wit onions' or wit-out onions', so the choice is up to you!
Beef Options:
The best cut to use in a Philly Cheesesteak is ribeye or top round. Definitely avoid chuck steak or any other tough cuts. Always shave the meat very thinly.
Pro Tip: If you're struggling to shave the meat thin enough, partially freeze it first!
What type of roll should I use?
We love a good hoagie roll on a Philly Cheesesteak, however, Amoroso Rolls are considered the Authentic Philly option.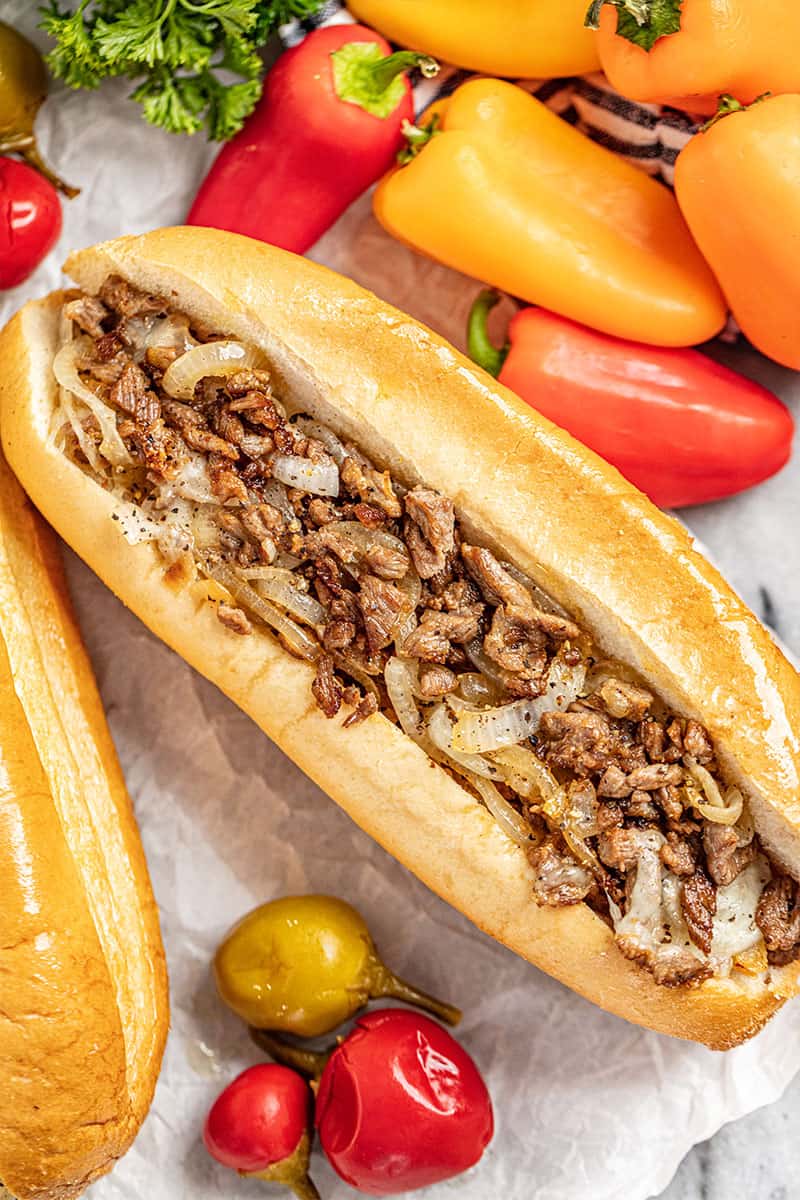 Storage and Reheating Instructions:
Store any leftover filling in an airtight container in the refrigerator for up to 5 days. Reheat single serving portions in a microwave in 30 second increments until warmed through. Serve into a fresh hoagie roll.
If you like this recipe, you may be interested in these other delicious sandwich recipes:
Watch the video below where Rachel will walk you through every step of this recipe. Sometimes it helps to have a visual, and we've always got you covered with our cooking show. You can find the complete collection of recipes on YouTube, Facebook Watch, or our Facebook Page, or right here on our website with their corresponding recipes.