Traditional Chicken Salad is a tried and true favorite for almost any kind of gathering. It's easy to make and tasty by itself, atop lettuce, or served on sandwiches.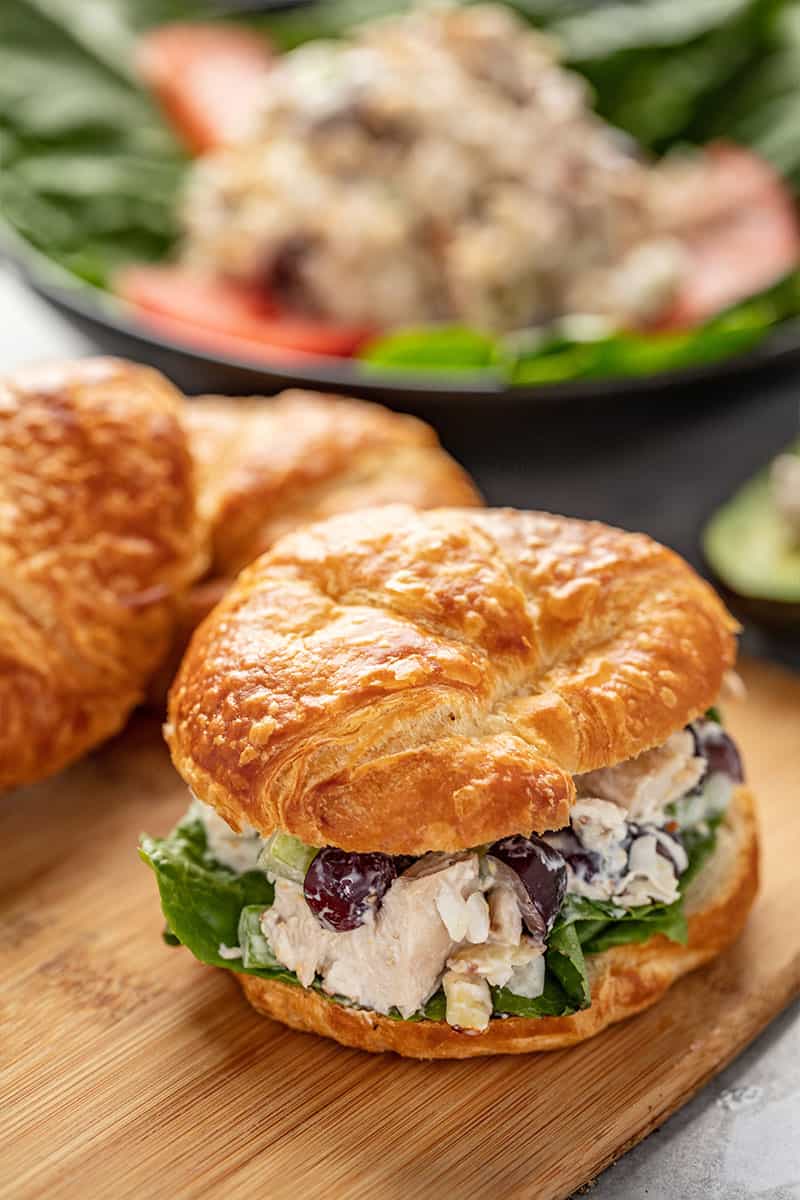 We love chicken salad and I love making it for parties and get-togethers–it's sweet, savory and satisfying. This recipe is always sure to please and goes great with almost any other kind of food: soups, salads, fruit, and hors d'oeuvres. Chicken salad is also flexible. You can choose which mix-ins you like and what kind of flavor you want. You can make it tangier with dill and pickles, or keep the simple, garden flavors of celery and grapes. Serve it up on lettuce or a croissant roll for a fancy touch. You can make it for a luncheon, a shower, a barbecue or for a lighter dinner when something else is just too much.
Can I use something other than grapes to add to my chicken salad?
Yes. I prefer grapes, but this is definitely your salad, so pick something you like best. You can get creative and change up the nuts as well. Some variations I like are: apples, mandarin oranges, pineapple, dried cranberries, and dried figs. Walnuts and pecans are also excellent nuts for chicken salad.
What kind of chicken should I use to make chicken salad?
Chicken salad is typically made using leftover chicken, canned chicken, or shredded rotisserie chicken. You can use either dark meat, white meat, or a combination. If you don't have any pre-cooked chicken on hand, you can also cook chicken just for making chicken salad. Simply boil 2 chicken breasts (about 12 ounces) in either water or chicken broth (for more flavor) for about 15 minutes, or until cooked through. Drain and shred chicken with a fork.
Can I use miracle whip instead of mayonnaise?
Yes, you can swap this ingredient out if you prefer the taste of Miracle Whip. I recommend mayonnaise, because it isn't as strong, so won't interfere with the other flavors in the salad.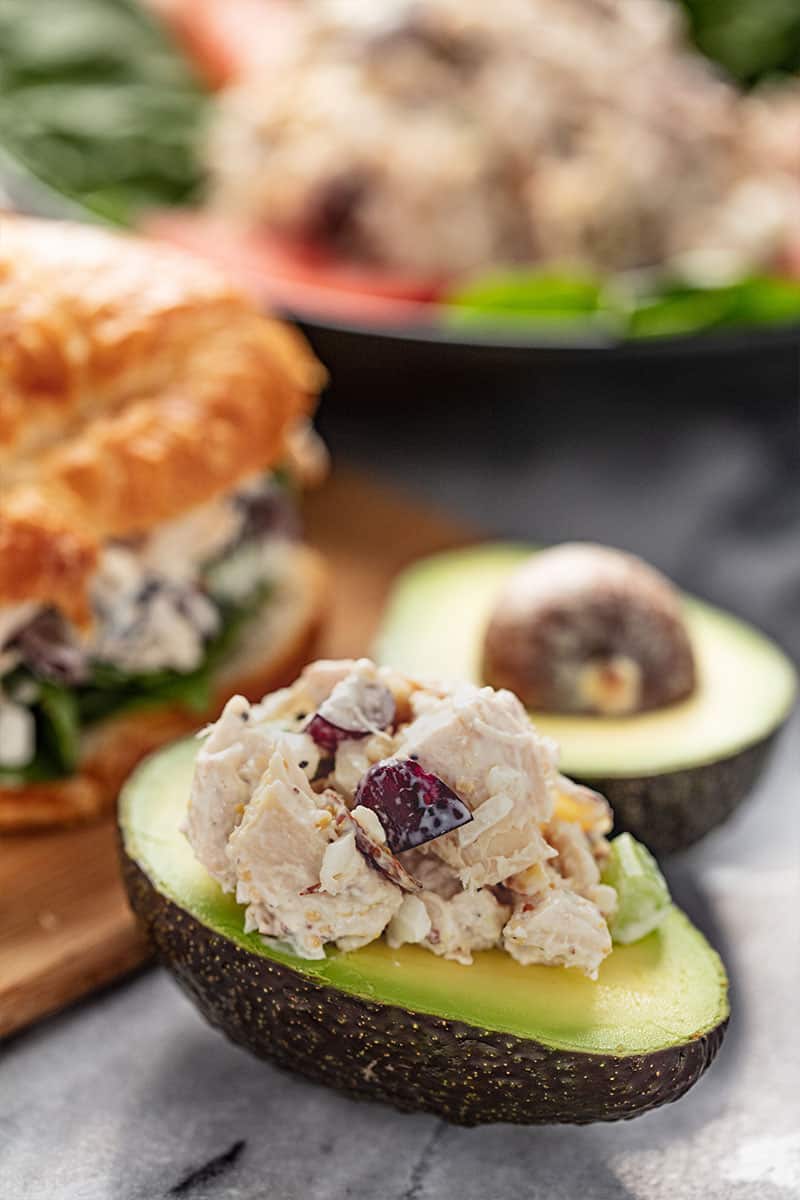 If you like this recipe, you may also be interested in these other delicious salads:
Watch the video below where Rachel will walk you through every step of this recipe. Sometimes it helps to have a visual, and we've always got you covered with our cooking show. You can find the complete collection of recipes on YouTube, Facebook Watch, or our Facebook Page, or right here on our website with their corresponding recipes.