Tuna Macaroni salad is a complete meal all on its own, but is also the perfect side dish to complement a summer picnic or potluck. This salad has it all–delicious pasta, savory tuna and a creamy, sweet, and zesty sauce!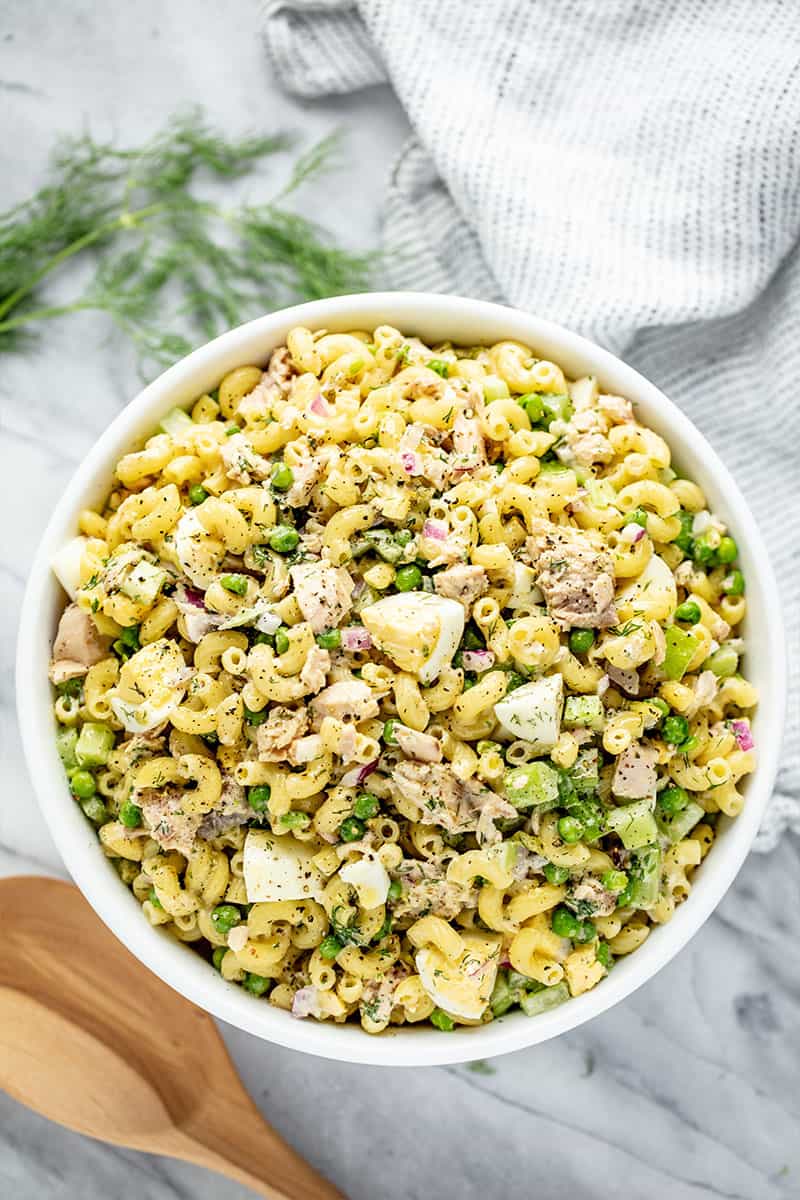 Tuna Macaroni Salad is so quick and easy to make, even with all the fresh ingredients. The tuna and hard boiled eggs make it hearty enough to enjoy on its own or as a flavorful side dish.You can garnish it in any way you choose and you'll love the fresh and zesty flavor. Be ready to make it again, because it's just that good!
Can I make Tuna Macaroni Salad in advance?
Yes. This dish needs time to cool, and the longer the ingredients are together, the better they taste. Making this dish at least 1 hour ahead and up to 1 day before is recommended.
Can I use Miracle Whip instead of mayonnaise?
Yes, you can swap this ingredient out if you prefer the taste of Miracle Whip. I recommend mayonnaise, because it doesn't interfere as much with the unique flavor that is produced by the other ingredients.
Can I use chicken instead of tuna?
The ingredients in this salad pair well with tuna because of how they balance the fishiness with tangy, pickled flavors. However, chicken is an acceptable substitute if you prefer not to use tuna.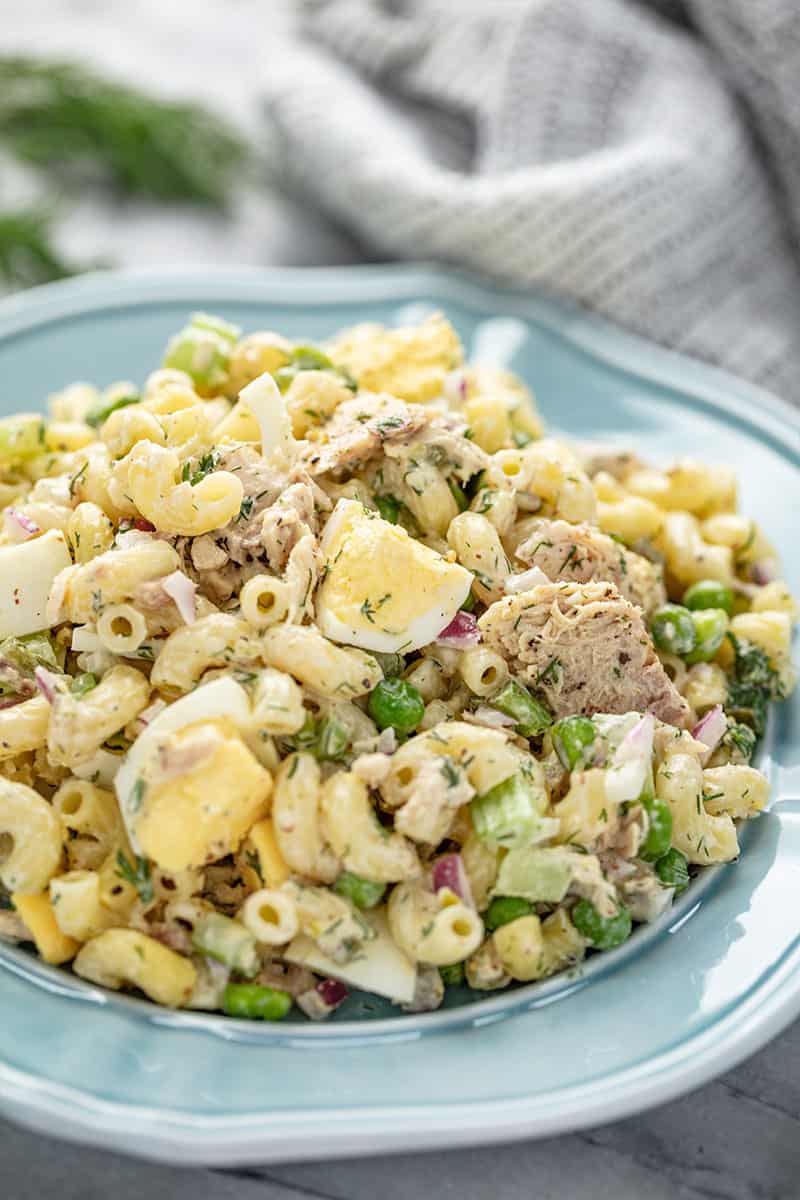 Storage Instructions:
Store your tuna macaroni salad in an airtight container in the refrigerator for up to 4 days.
If you like this recipe, you may also be interested in these other delicious recipes:
Watch the video below where Rachel will walk you through every step of this recipe. Sometimes it helps to have a visual, and we've always got you covered with our cooking show. You can find the complete collection of recipes on YouTube, Facebook Watch, or our Facebook Page, or right here on our website with their corresponding recipes.