Classic Italian orzo pasta salad, complete with a homemade dressing and mini pepperonis. This traditional American pasta salad is great with an orzo pasta twist.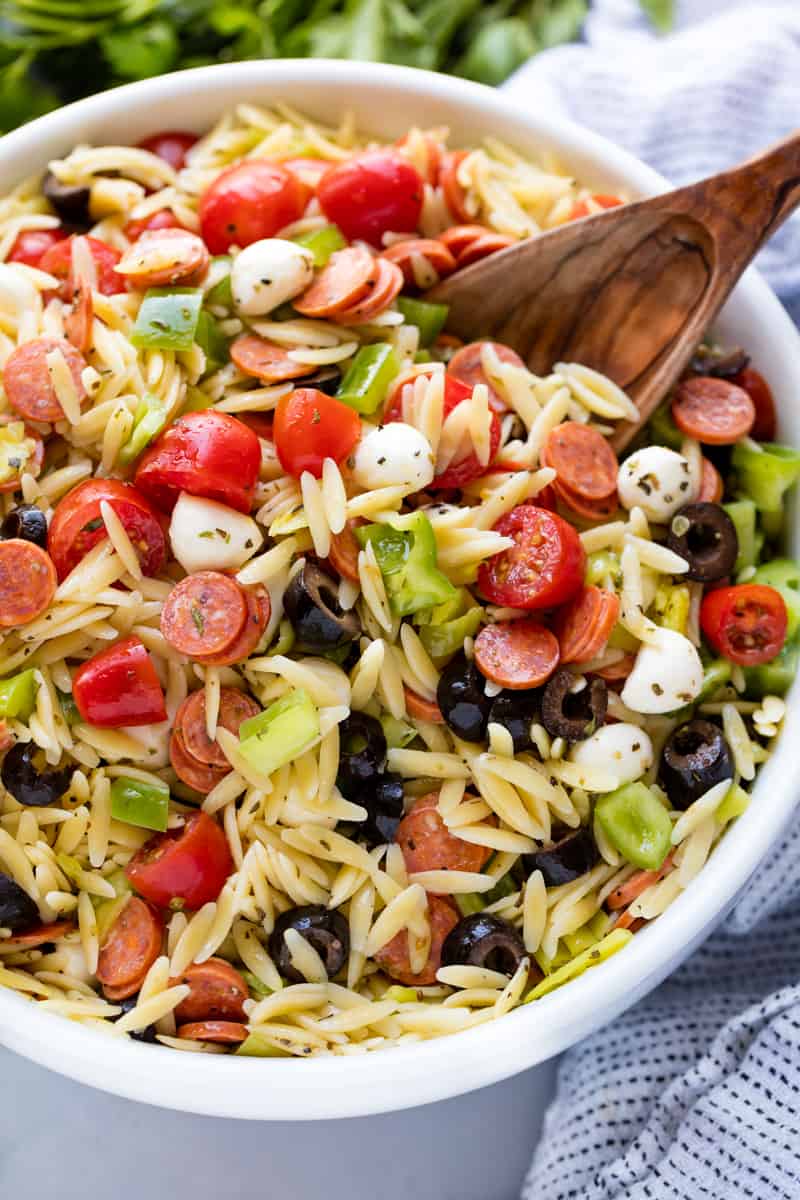 Italian pasta salad is a classic American dish, despite sneaking the word Italian in the title. It can be found at potlucks and picnics across the United States all summer long. It's often made with bottled dressings and spiral noodles, but today I've taken this classic dish and given it a bit of a modern update. Orzo pasta is utilized to give it a fresh twist, and a homemade dressing gives this pasta a tasty, clean finish.
You really can't go wrong with pasta salad. This particular recipe has all my favorite goodies including mini pepperonis and fresh mozzarella cheese. I'm telling you, that mozzarella cheese makes all the difference. It gives the salad such a fresh and clean taste.
This dish is perfect for potlucks and picnics. As part of National Picnic Day I've also included a roundup of more great picnic recipes from some of my favorite blogging friends. Scroll down to the bottom of the post to check out all of those tasty recipes.
Be sure to watch the video recipe to see all the steps to this recipe. Besides teaching you how to make the recipe, it'll also make you hungry.