Chicken bacon ranch pasta salad is a culinary masterpiece that perfectly balances the savory goodness of chicken and bacon, the refreshing crunch of fresh veggies, and the indulgent creaminess of homemade ranch dressing. This is simply irresistible.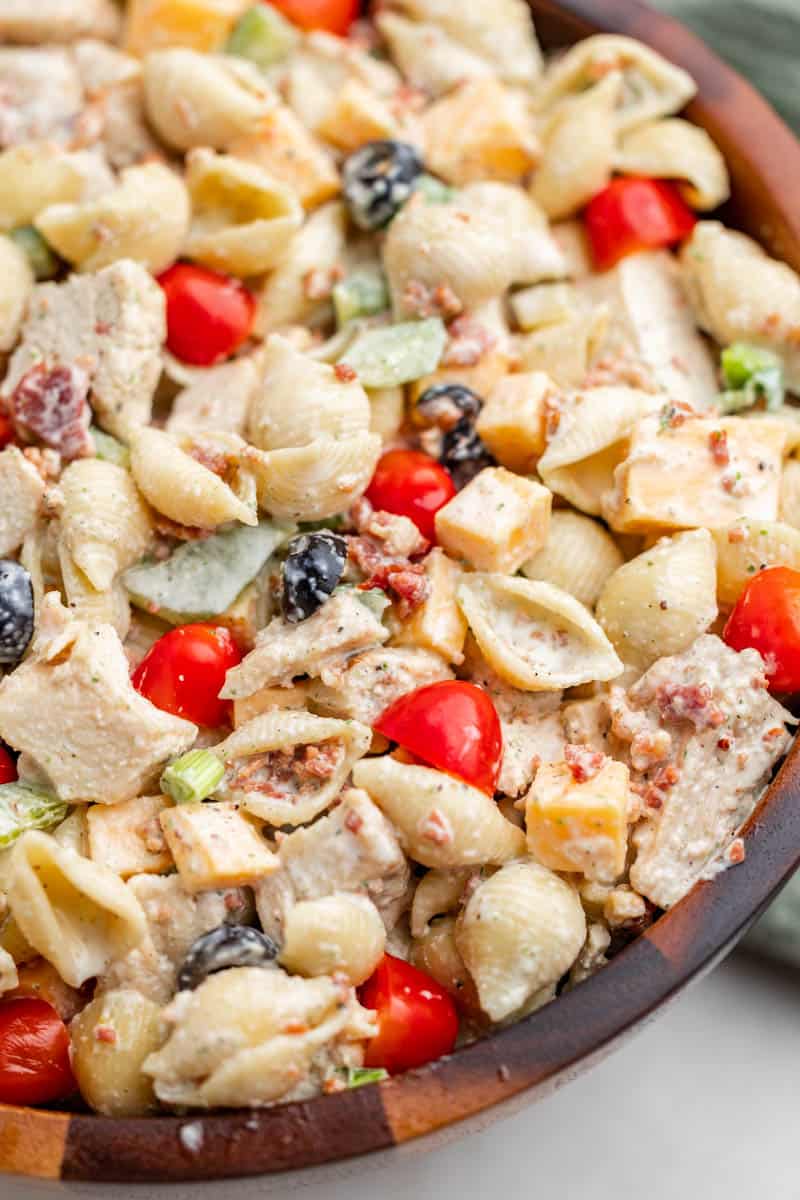 Picture perfectly cooked shell pasta combined with hearty chunks of chicken and crumbled bacon, providing a savory depth that is both satisfying and indulgent. Now imagine the fresh crunch of colorful bell peppers, vibrant green onions, ripe cherry tomatoes, and sliced olives. These not only bring a delightful contrast in texture but also a burst of freshness that elevates the dish. However, the real star of the show is the creamy, tangy homemade ranch dressing. Crafted from a blend of mayonnaise, milk, and an array of spices, this dressing binds the ingredients together in a perfect harmony, resulting in a taste that's both familiar and refreshingly unique.
Can I use precooked bacon?
Absolutely! Using precooked bacon can save time and make the recipe even more convenient.
Can I add other toppings to this salad?
Of course! Feel free to add in any additional toppings that you may like such as red onion, carrot matchsticks, tomatoes, cucumbers, frozen peas, or broccoli.
Can I use store-bought ranch dressing instead of the homemade version?
Yes, you can! If you're pressed for time or prefer the taste of your favorite store-bought ranch dressing, feel free to substitute it in this recipe. Keep in mind, the flavor and creaminess may vary slightly compared to the homemade version. As always, adjust to your personal preference and enjoy!
Can I use different shapes of pasta?
Yes, you definitely can! While shell pasta is great for holding onto the rich, creamy dressing in this recipe, you can use other types of pasta. Rotini, fusilli, or bow tie pasta are also excellent choices as they have plenty of nooks and crannies for the dressing and small ingredients to cling to. Remember, regardless of the shape, always cook your pasta al dente for the best texture in your salad.
Serving Suggestions
This versatile salad can be served as a standalone meal, thanks to its combination of proteins, carbs, and fresh veggies. You can also serve it as a side dish with a grilled main, or take it along for picnics and potlucks.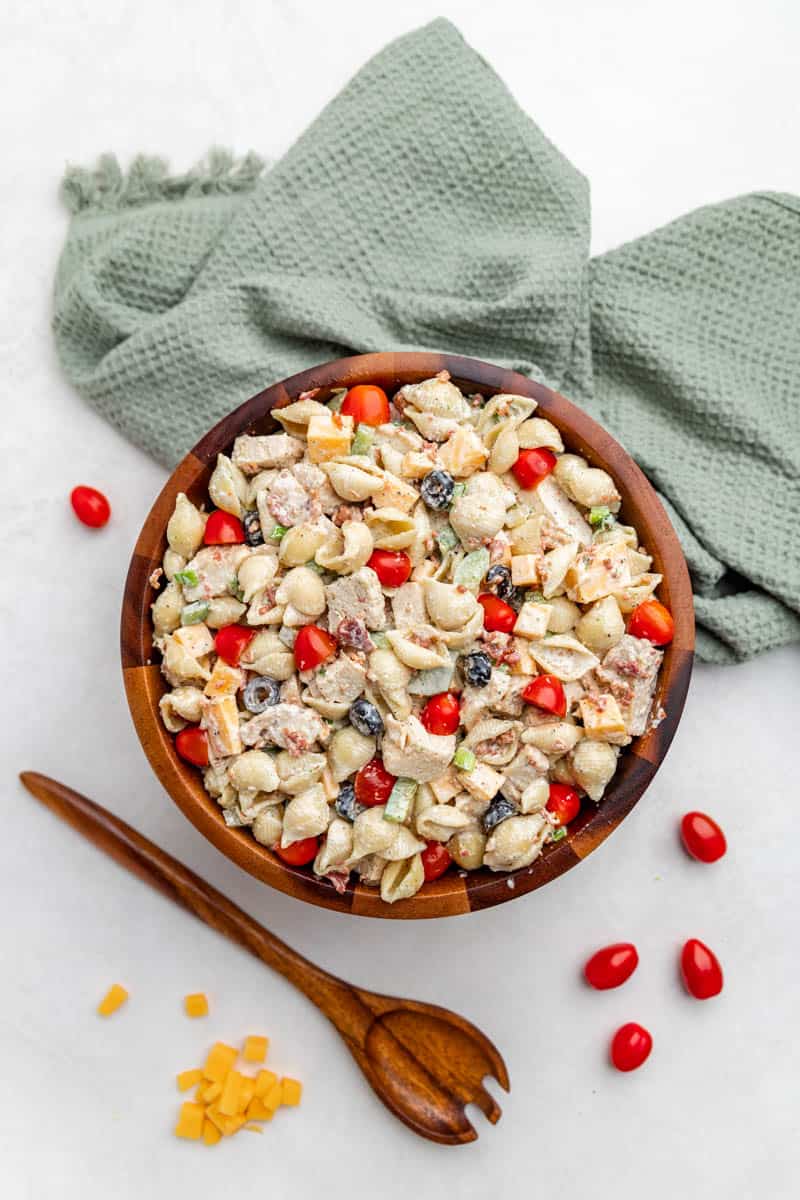 Storage Instructions
Chicken bacon ranch pasta salad can be stored in an airtight container in the refrigerator for up to 3-4 days. Be sure to give it a good stir before serving.
If you like this recipe, you may be interested in these other delicious pasta salad recipes: