Classic cold Italian Pasta Salad with a homemade Italian dressing is the perfect potluck or summer side dish. It's easy to make and everyone always loves it!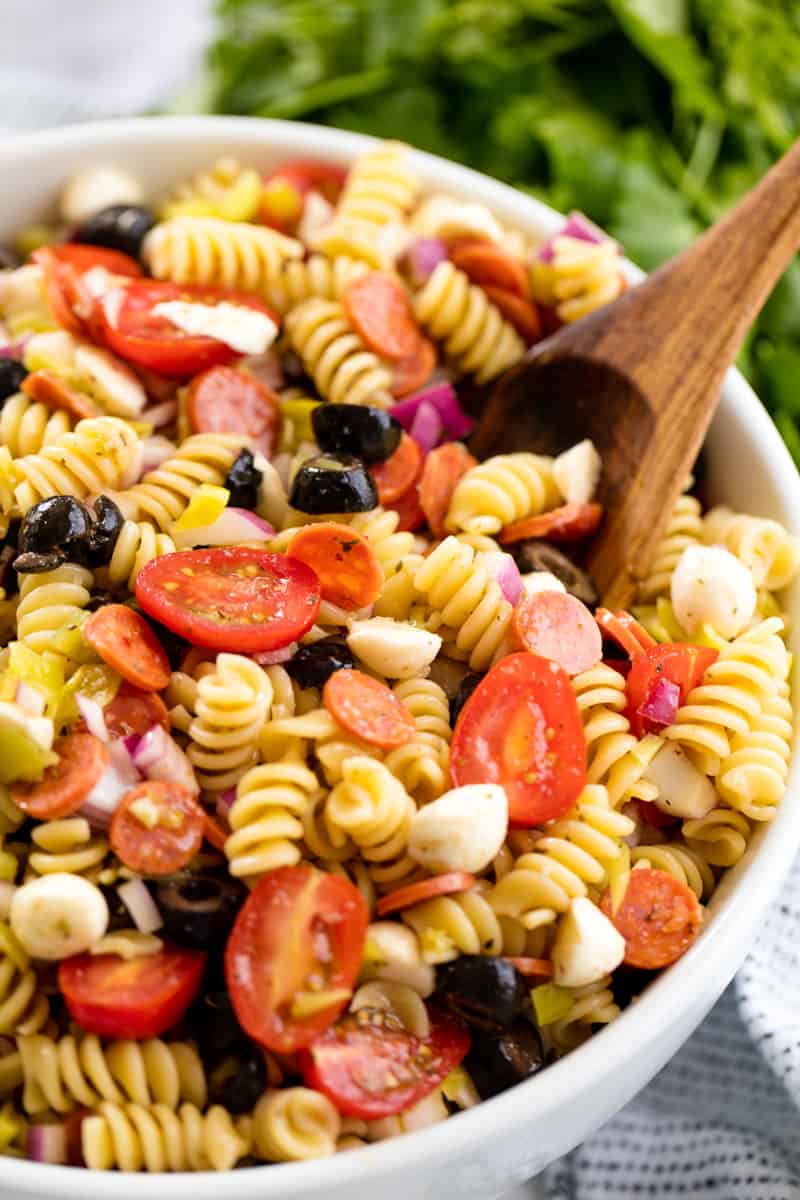 Is Italian pasta salad really an Italian dish?
No. This is not an authentic Italian dish. It is called Italian pasta salad because it uses Italian dressing, not because it is a traditional Italian pasta. "Italian" pasta salad is very much an American dish.
Are pasta salads healthy?
While I can not speak for other pasta salads, this pasta salad, in the right proportions, can be a great healthy choice. It not only has a good amount of vegetables, it has a great amount of healthy fats, it is packed with protein, and only has one teaspoon of sugar.
Do you rinse pasta for a cold pasta salad?
Yes, you do need to rinse your pasta with cold water for a cold pasta salad. This is for a few reasons. The first reason to rinse your pasta with cold water is that it will stop the pasta from cooking any further. Second, rinsing it will get rid of a lot of the starch that causes your noodles to stick together. Third, you need cold pasta for a cold pasta salad.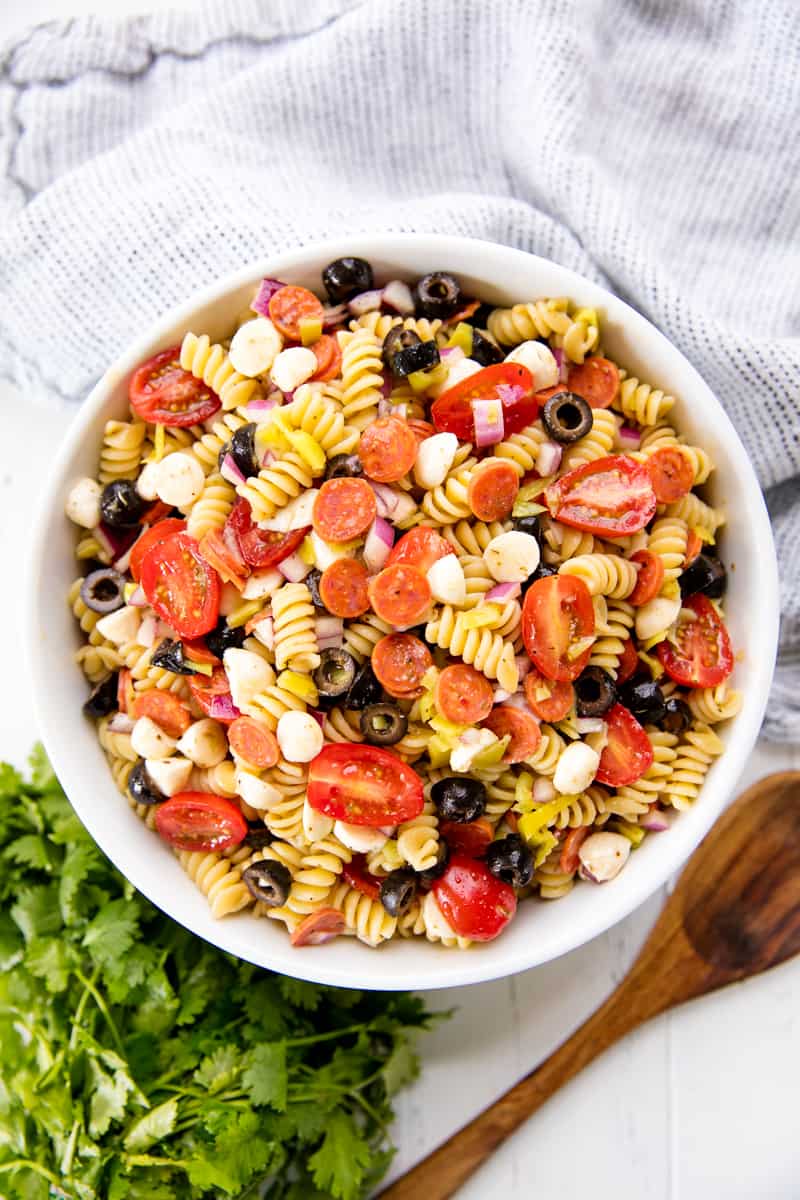 How long does pasta salad with Italian dressing last?
Pasta salad with the dressing on it can be stored for later with no problems. You can put it in the refrigerator in an airtight container for 3 to 4 days, but I highly recommend that you do not freeze this salad.
If you like this recipe you may also be interested in these other delicious pasta dishes:
Watch the video below where Rachel will walk you through every step of this recipe. Sometimes it helps to have a visual, and we've always got you covered with our cooking show. You can find the complete collection of recipes on YouTube, Facebook Watch, or our Facebook Page, or right here on our website with their corresponding recipes.