Spicy Thai Pasta Salad is hot, tangy, and inspired by the flavors of Thai cuisine. You're going to love this dish!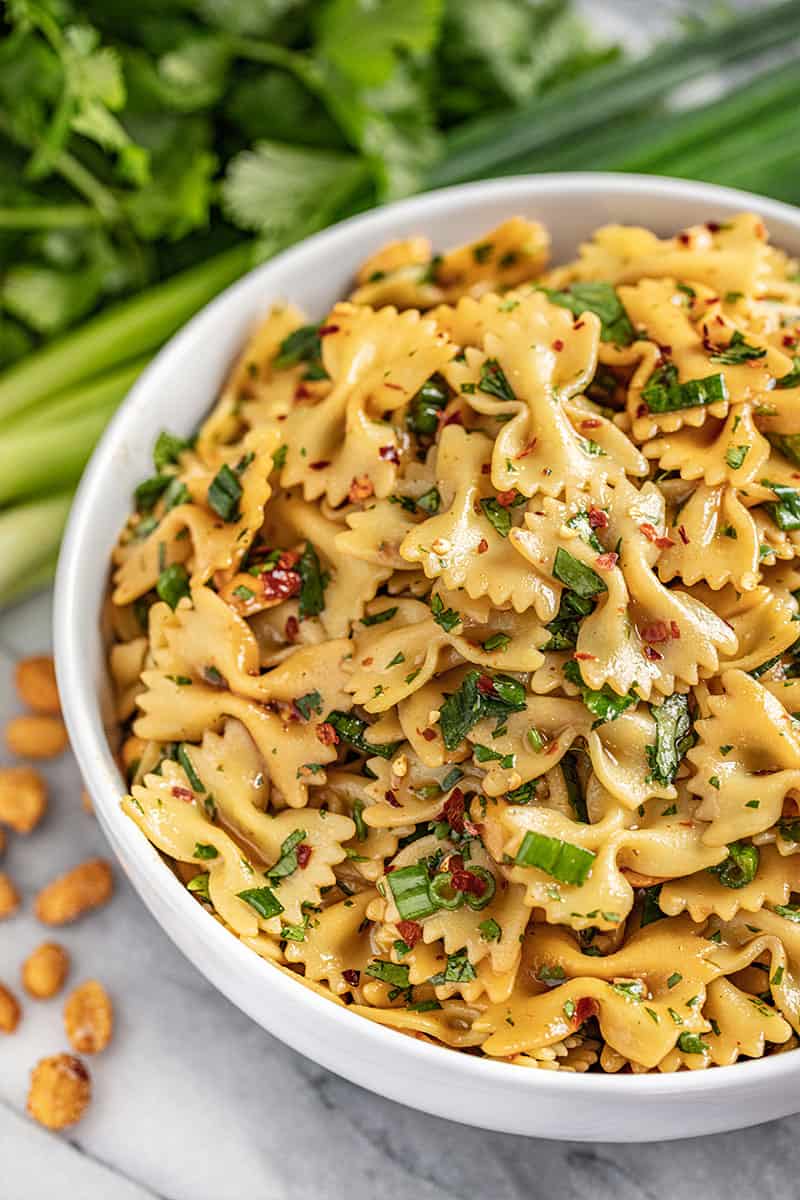 This recipe is such a huge hit. We always have to double or triple batch this every time we make it. Forget tiny, small portions, you are going to want a heaping helping of Spicy Thai Pasta Salad. If you want to make this a more hearty main dish, you can even add shredded rotisserie chicken.
The secret to spicy Thai pasta salad is the infused oil and red pepper mixture. It sounds fancy, but infusing oils is actually really easy. The flavors continue to develop over time, so you really want to let this sit for at least 4 hours, and preferably overnight. We know it's difficult, but trust us, it will be worth the wait!
Pasta Options:
Don't love bowtie pasta? You can use almost any small, shaped pasta instead: penne, rotini, etc.
Peanuts: Optional
We love the crunch of the peanuts, but if you don't share that love, or have allergies, you can always omit the peanuts.
Spice Adjustments:
This tastes best with a good kick to it, but if you prefer a mild spice, use only 1/2 to 1 teaspoon of red pepper flakes.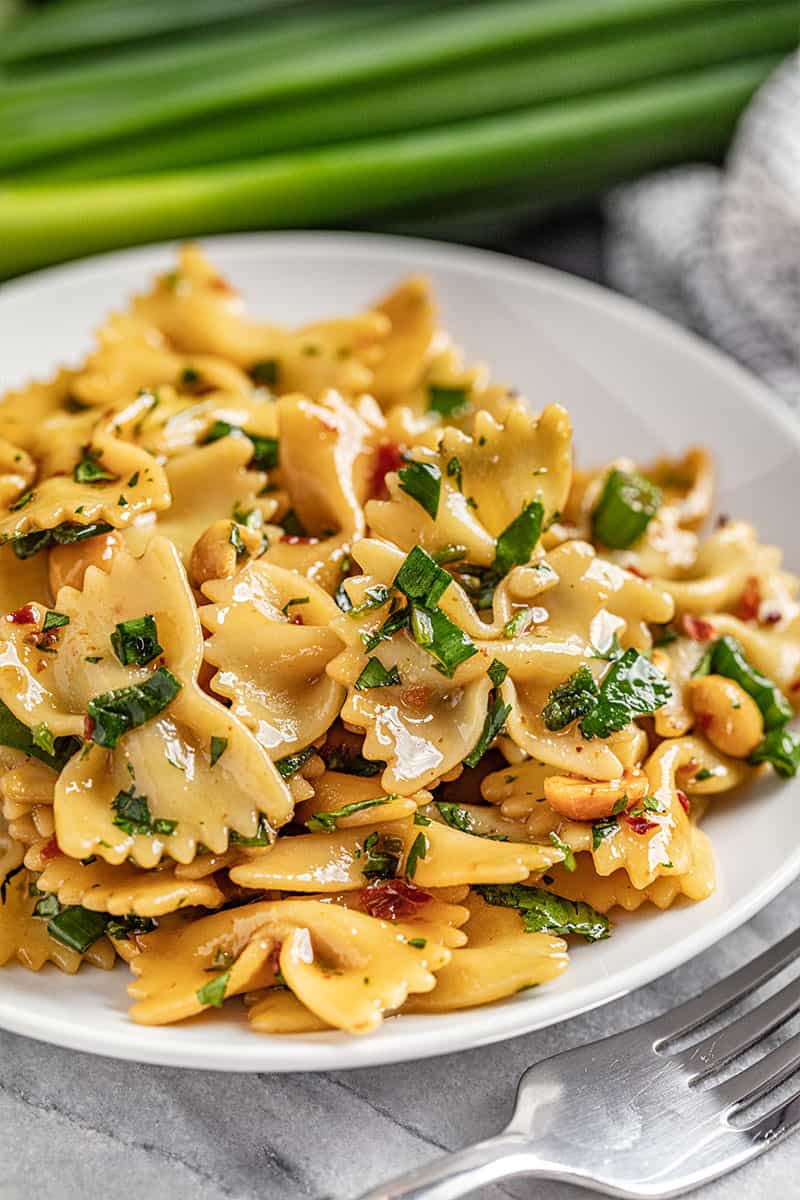 If you like this recipe, you may be interested in these other pot luck recipe favorites: