Cilantro-Lime Orzo Pasta Salad is light, refreshing, delicious, and perfect for picnics, potlucks, and backyard barbecues.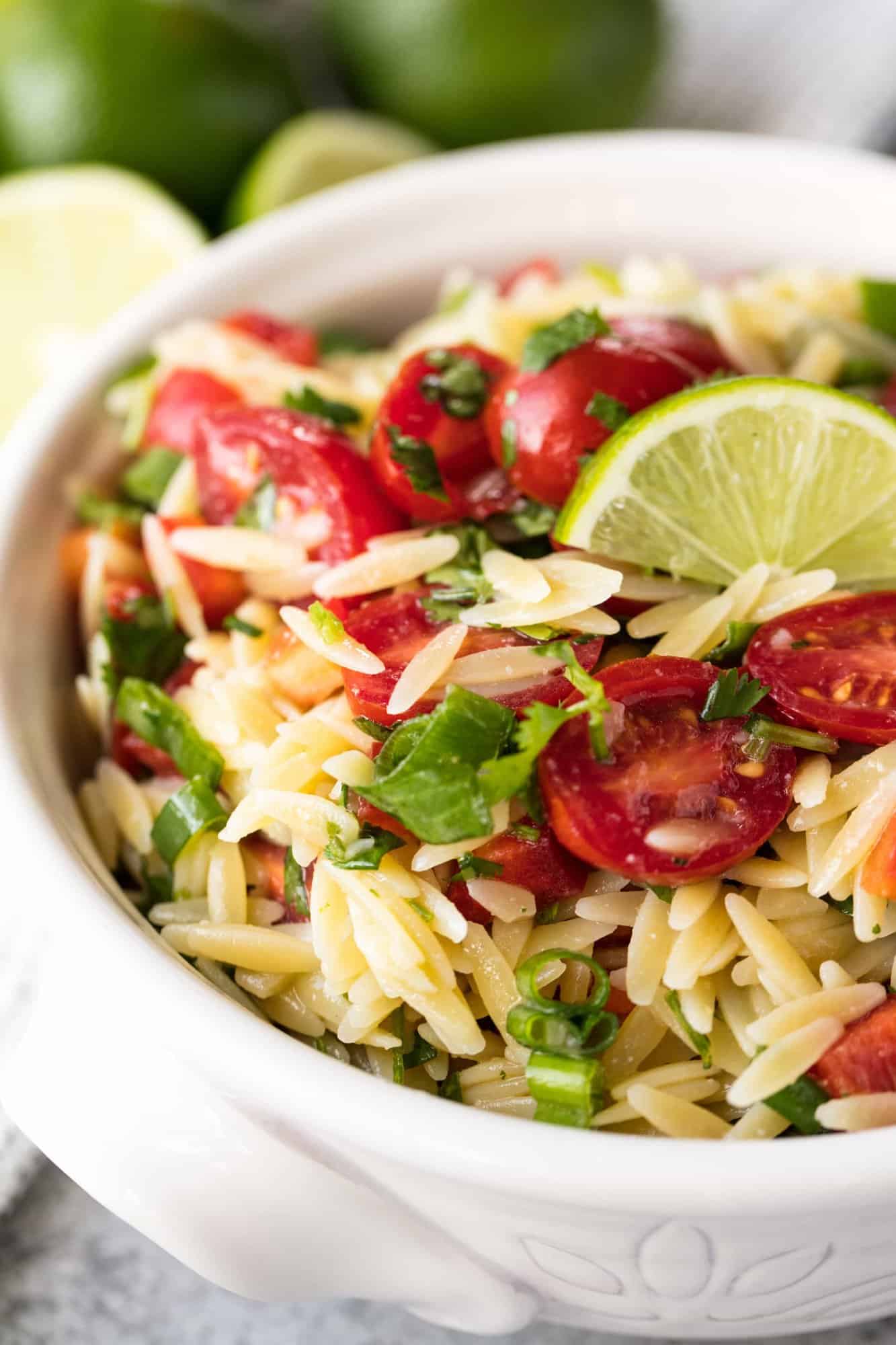 Summertime is always seems full of delicious pasta salads. I'm a big fan. They are a great thing to take to picnics, barbecues, and potlucks (unless they are mayo based, food safety nightmare!). I love making pasta salads out of orzo. It's different than your traditional shells or elbows and it makes it seem fancy and upscale.
I developed this pasta salad with summer in mind. I love all those delicious little tomatoes that are in season now. Hopefully you have a garden with some cherry tomatoes because we all know garden fresh is the best when it comes to tomatoes. If any of them make it inside without being eaten then this will be the perfect way to enjoy them.
A cilantro-lime dressing is easy to whisk up and will make for a light and tasty side. Oh, and it's totally food safe to bring to an outdoor event. That's always important in the summa' time! Did I mention you can whip it together in 15 minutes too? Ya, that is pretty much everything I look for in a recipe to take to a picnic, potluck, or barbecue.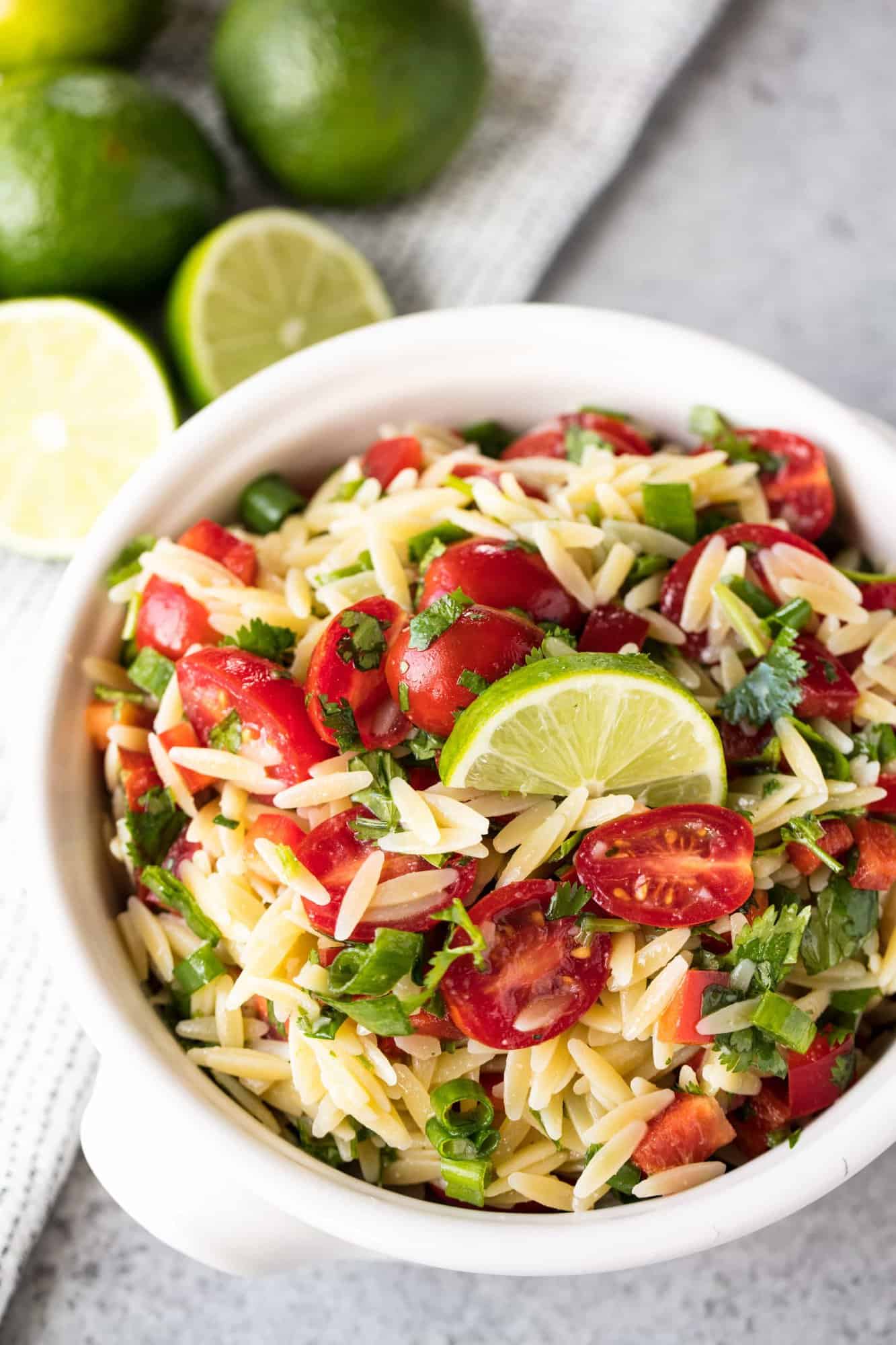 Watch the video below where I walk you through every step of this recipe. While you are at it, be sure to check out my YouTube Channel where I have hundreds of episodes waiting for you to binge on.