Macaroni Salad is a classic American side dish served up at summer barbecues and picnics every year. This is the best macaroni salad recipe ever with the perfect balance of flavors.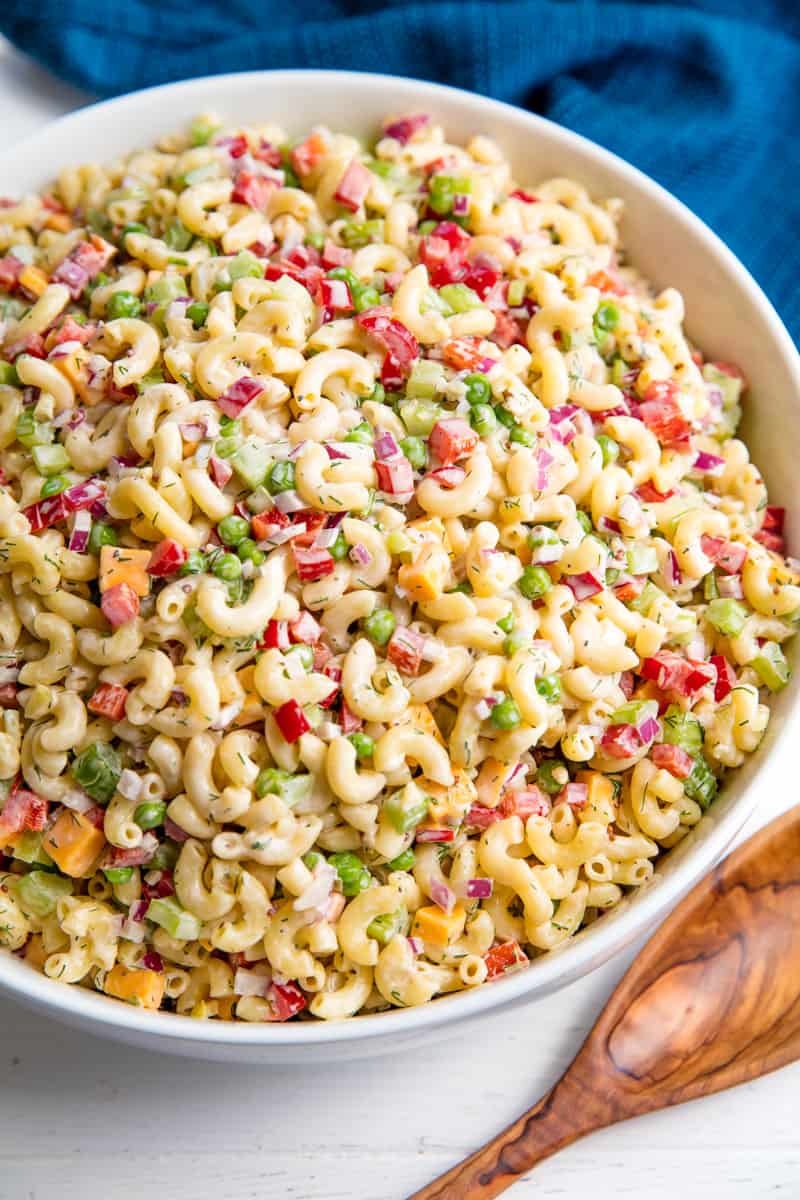 What do you put in macaroni salad?
Additional ingredients added to macaroni salad can vary based on personal preferences. The sauce is usually mayonnaise based. Mustard, herbs, and pickle juice or relish are all common ingredients to add to the sauce. In addition to the pasta, you might find red onion, green onion, celery, peas, bell peppers, cheese and more added to macaroni salad. Feel free to mix and match to suit your own personal taste preferences.
Do you rinse pasta for a cold pasta salad?
Yes. Pasta that is used for a cold pasta salad or macaroni salad should be rinsed. Not only does this cool it off, it also washes away extra starch that will cause the pasta to stick together.
What should I serve with Macaroni Salad?
Macaroni salad is often served up as a side dish to grilled meats and fish. Check out the following recipes that would go fantastically with this particular recipe: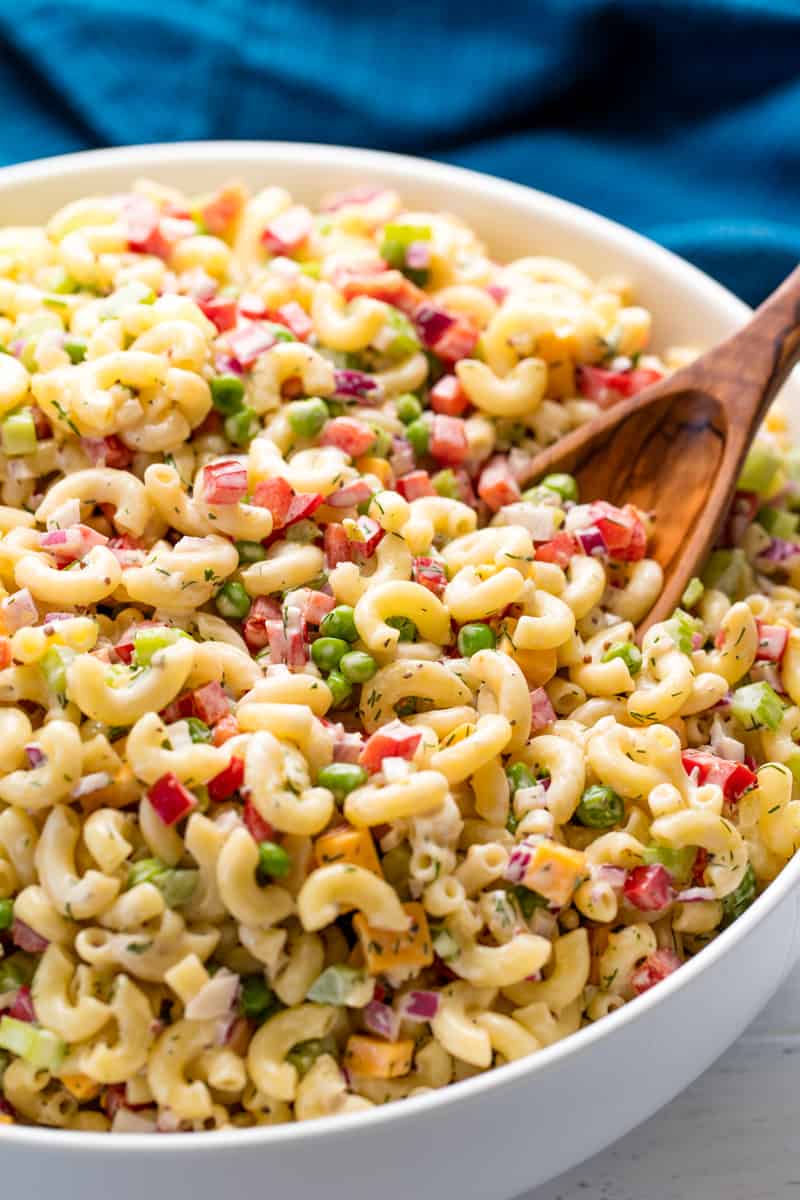 How long can macaroni salad sit out?
Macaroni salad can sit out for 2 hours at room temperature before it should be discarded. If you are serving your macaroni salad at an outdoor function, be sure to keep it chilled before serving and keep it in the shade while serving. Macaroni Salad left in the sun can spoil much faster than 2 hours depending on the temperature outside.
How long will macaroni salad last in the fridge?
Macaroni salad will stay good refrigerated for 3 to 5 days. Cover the bowl with plastic wrap, or store in an airtight container to maximize freshness.
Watch the video below where Rachel will walk you through every step of this recipe. Sometimes it helps to have a visual, and we've always got you covered with our cooking show. You can find the complete collection of recipes on YouTube, Facebook Watch, or our Facebook Page, or right here on our website with their corresponding recipes.