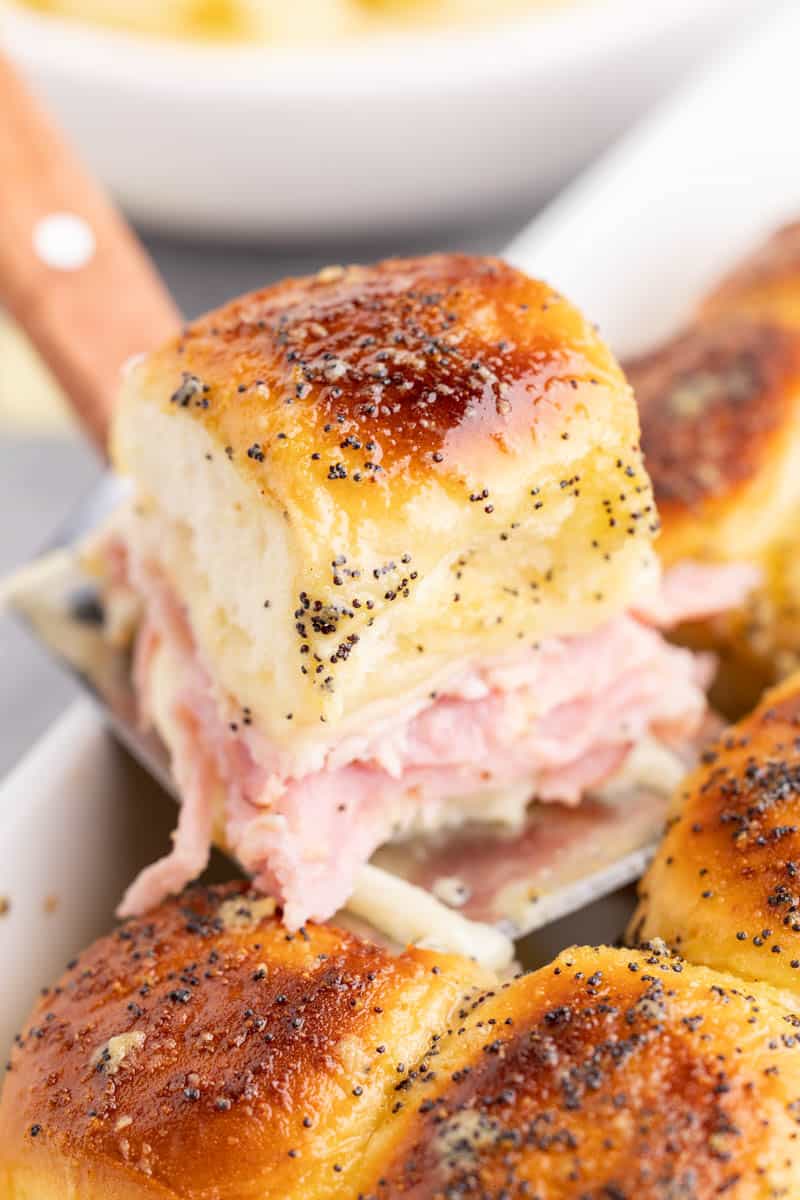 Dive into mouthwatering Hawaiian Ham and Cheese Sliders! They're perfect for game day, potlucks, or simply satisfying that craving for a warm, gooey sandwich.
These irresistible Hawaiian ham and cheese sliders are the ultimate crowd-pleaser, perfect for any occasion, from game day gatherings to casual family dinners. With layers of savory ham, melted Swiss cheese, and a magical mayo sauce, all nestled between soft, pillowy Hawaiian rolls, every bite will leave you craving more. To elevate the flavor even further, the sliders are drizzled with a rich, aromatic butter sauce that adds a delightful tang to this delectable dish. Easy to prepare and always a hit with guests, these sliders are bound to become a favorite in your recipe collection. Whether you're a seasoned chef or a cooking novice, this recipe is simple enough for anyone to make, yet delivers an impressive and delicious result. Gather your ingredients and get ready to wow your friends and family!
Using Leftovers
This recipe is not only scrumptious but also versatile, making it perfect for repurposing leftovers. If you have any leftover holiday ham, simply slice it thinly and use it in place of the deli-sliced ham. The rich flavors from your baked or smoked ham will add a delightful depth to the sliders, taking this dish to a whole new level of deliciousness. Similarly, if you have an assortment of cheeses remaining from your charcuterie board, feel free to mix and match them in the sliders, creating a harmonious blend of flavors that will make these sliders even more irresistible.
Frequently Asked Questions
Can I use other types of cheese besides Swiss?
Absolutely! Sharp cheddar, Gouda, pepper jack, and many other cheeses would work well in this recipe.
Can I make these sliders ahead of time?
Yes, you can prepare the sliders up to the point before adding the butter sauce. Cover them and refrigerate. When ready to cook, apply the butter mixture and bake.
Can I make this dairy free?
For a dairy-free alternative, substitute Swiss cheese with plant-based cheese slices and use a dairy-free butter alternative for the butter sauce.
Serving Suggestions
Serve these Hawaiian Ham and Cheese Sliders alongside other appetizers or as a main dish with party-style sides like coleslaw, potato salad, or a fresh garden salad. They're also excellent when paired with a bowl of soup or a plate of crispy sweet potato fries.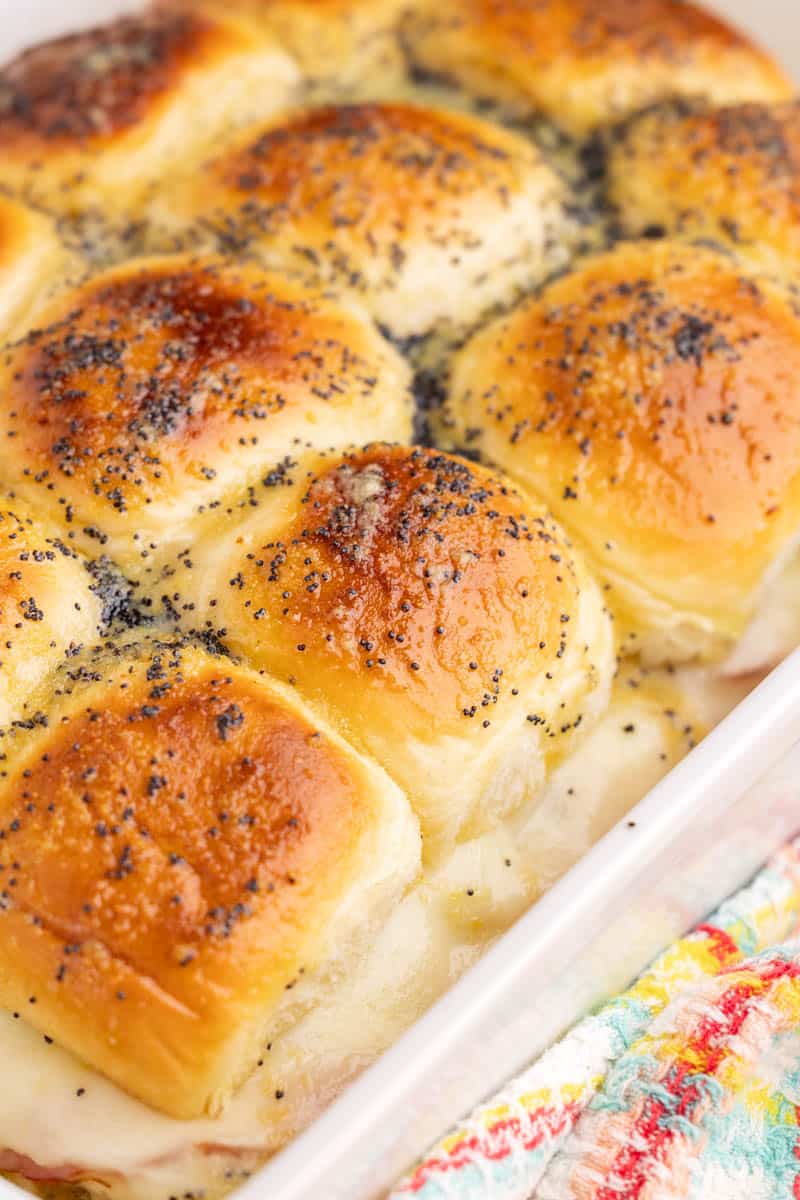 Storage & Reheating Instructions
Store any leftover sliders in an airtight container in the refrigerator for up to 3 days. To reheat, wrap them in aluminum foil and warm in a preheated oven at 350°F for about 10 minutes, or until heated through.
Related Recipes
If you like this recipe, you may be interested in these other delicious slider recipes: