Southwest Hawaiian Roll Turkey Sliders are bursting with flavor and easy to make for a crowd. Layers of turkey, pepperjack cheese, and green chiles are sandwiched between Hawaiian rolls and drizzled with a butter sauce. And oh that spicy mayo!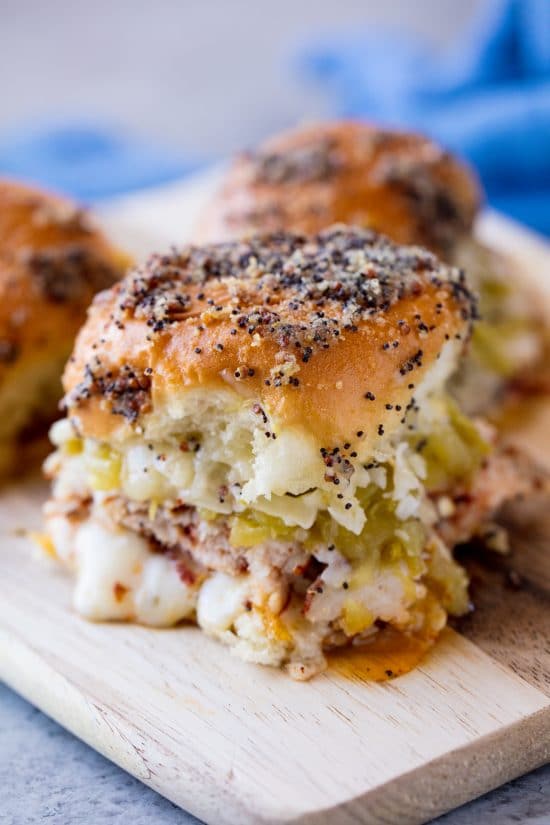 I have to say, I'm a huge fan of Hawaiian roll sliders. I fell in love with them when I first ate a ham and swiss version. They are super easy to make, and absolutely perfect for a crowd. There are so many different versions out there nowadays and there are some seriously awesome recipes out there.
I decided to give my own twist to them using flavors that I love. It starts with a quick spicy mayo. Add a few spices to some mayonnaise and whisk it up. This is spread on the bottom slab of the Hawaiian rolls. Then it's topped off with layers of pepper jack, turkey, and green chiles. And of course, you wouldn't have these sliders without a delicious butter sauce!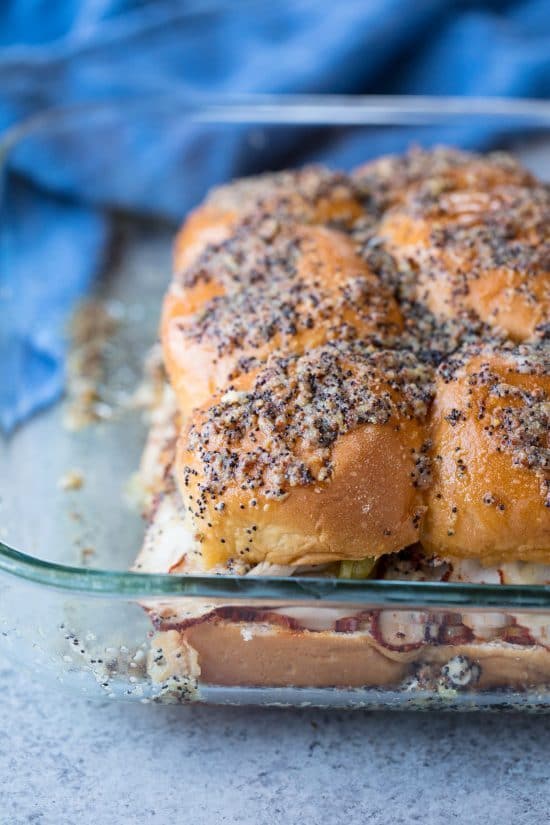 Do you have to use Hawaiian Rolls for this recipe? Nope! I've also made them using my famous homemade rolls and they are pretty delicious too. If you don't have a slab of rolls that are all stuck together, you just have to slice and assemble them all individually. Not quite as easy or convenient. But it still works!
If you want to make your own Hawaiian Sweet Rolls I have a recipe for homemade ones too. I love the added sweetness in this recipe and it provides a nice balance to all the savory flavors involved in these sliders.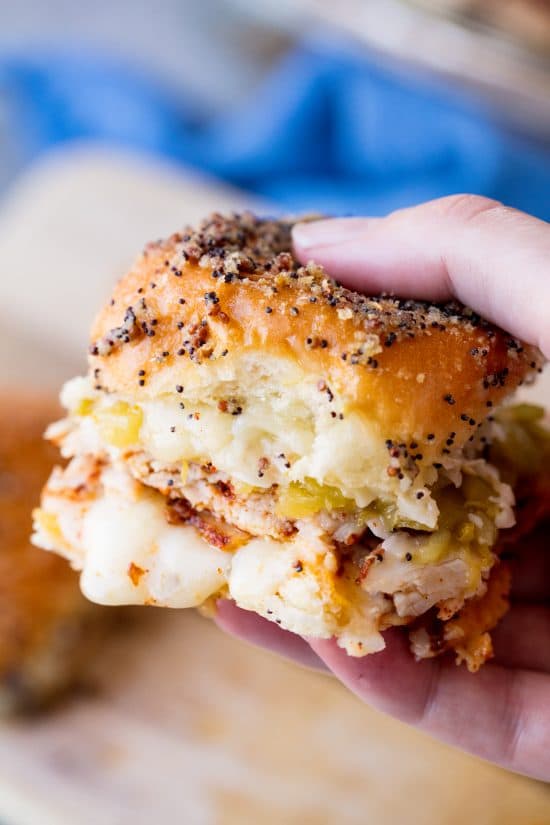 If you can find a cajun flavored turkey at your deli counter, I highly recommend using it in this recipe. It adds some additional flavor and I'm all about those bold tastes so be sure to give it a go if you can swing it! I've also been known to use buffalo chicken breast sliced from the deli. Super tasty!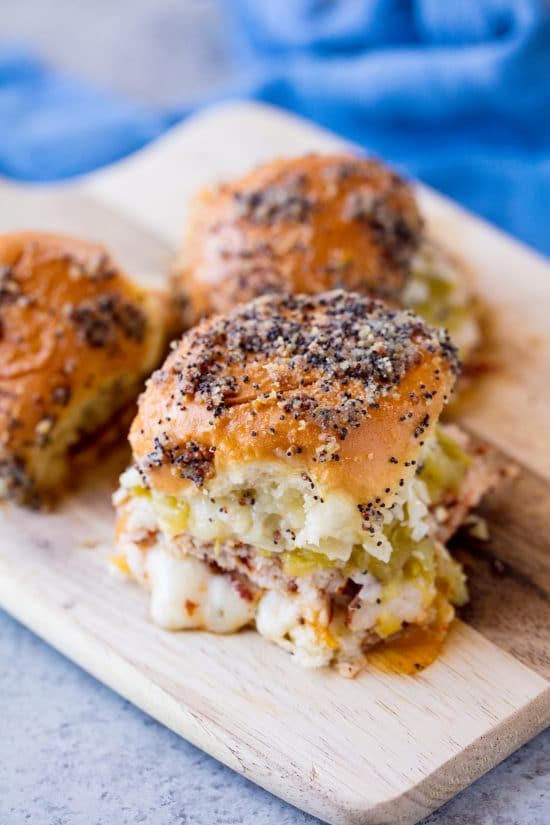 Watch the video below where I walk you through every step of this recipe. I have an entire video library over on YouTube with hundreds of restaurant quality recipes you can easily make at home. Check them out and let me know which recipes you are dying to make!