Slow cooker BBQ Chicken is made with a quick homemade sauce and can be enjoyed whole or shredded for a delicious BBQ chicken sandwich. It takes less than 10 minutes to get this into the slow cooker so you can set it and forget it!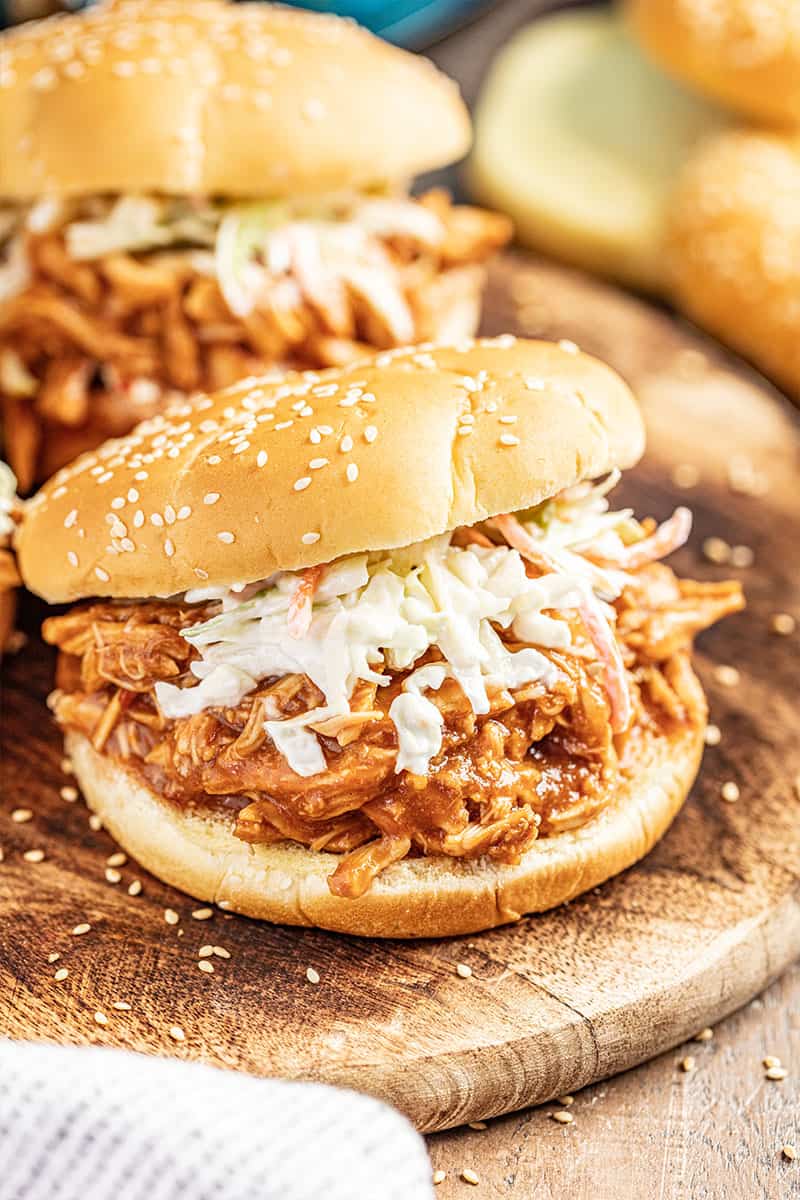 This slow cooker bbq chicken uses a homemade bbq sauce that is super simple to put together, using pantry ingredients you may already have on hand. You can always use your favorite bottled sauce if you'd like. This recipe can easily be doubled or tripled without any adjustments to the cooking time. Be sure to use our scaling feature in the recipe to halve, double, or triple a recipe. Just adjust the sliding scale for the number of that works best for you. Alternately, you can change the serving number after selecting the print button for easy printing.
High vs. Low Slow Cooker Temperature

Depending on the size of the chicken breasts, it usually takes about 2-3 hours to cook on high. We'll go for the higher setting when at home while it's cooking. If you want to cook chicken breasts in the slow cooker on low, set it for 4-5 hours.

How much sauce vs. chicken:

We use one batch of sauce for 4 small chicken breasts. If your chicken breasts are larger we suggest doubling the sauce. This sauce is so good you'll want to have extra at all times, we drizzle some on top of the cooked chicken too!

How to Serve Slow Cooker BBQ Chicken?

We like to put slow cooker BBQ chicken on a kaiser roll topped with coleslaw or some banana peppers and sliced red onion. It makes for one delicious BBQ chicken sandwich. But you can always serve your chicken breasts whole.
If you like this recipe, you may be interested in these delicious side dish recipes to go with Slow Cooker BBQ Chicken: