Easy pea salad is creamy, crunchy, always a crowd favorite. It is the perfect summertime salad for any occasion.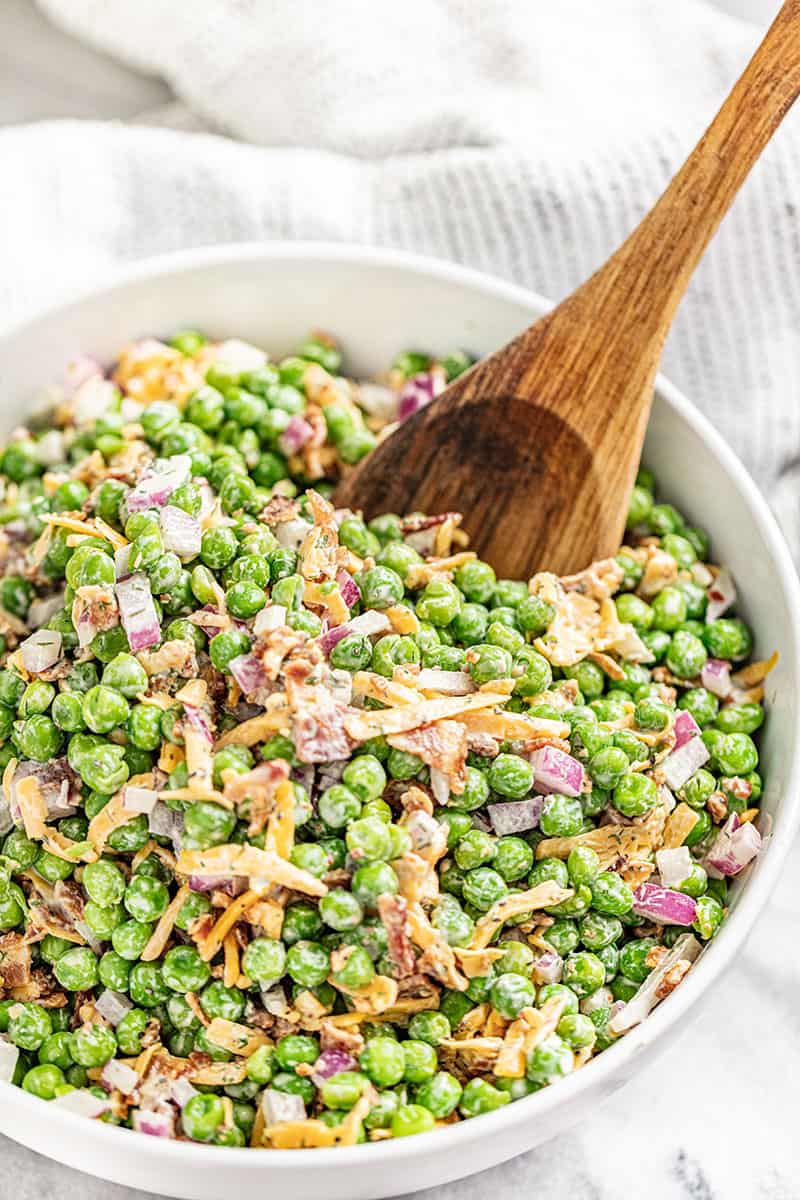 We're all about the classic, childhood favorite recipes. We love food that brings families together and creates lasting memories, like our beloved pea salad. This was a summertime favorite growing up, found at every backyard BBQ or family dinner and it is still one of our favorites to this day.
Pea salad comes together really easy, and is just so savory and delicious. Don't underestimate your peas, this dish is creamy, cheesy, and oh my bacon it is good. We promise this will be a hit!
Bacon Options:

You have so many choices when it comes to bacon! You can use leftover bacon, cook it in the oven before beginning the recipe, purchase cooked bacon at the grocery store, or even use bacon bits!

Cheese Options:

With cheddar alone you have a few options between medium, sharp, and extra sharp white cheddar. You can also veer from the cheddar guidelines and try out a great Colby Jack cheese in this recipe. We are big fans of cubing the cheese, but you can also shred the cheese if you prefer.

Frozen vs. Canned Peas:

You really want to stick with frozen peas in this recipe. Canned peas will just not hold up to the stirring and can become a bit mushy, and no one likes mushy peas.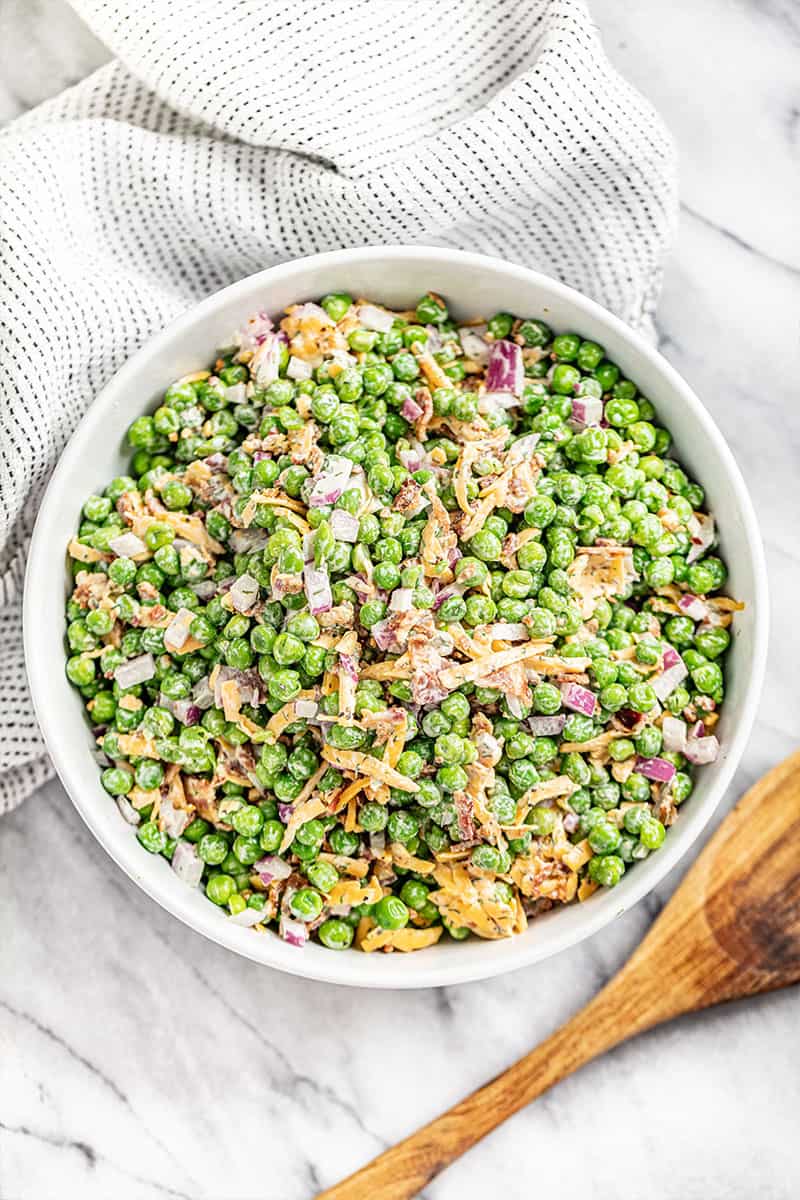 If you like this recipe, you may be interested in these other delicious summer salad recipes: