Simple Black Bean and Corn Salad is a fresh, colorful mix of black beans, corn, bell pepper, avocado and onion, in a light, tangy dressing that is healthy, delicious and easy to make.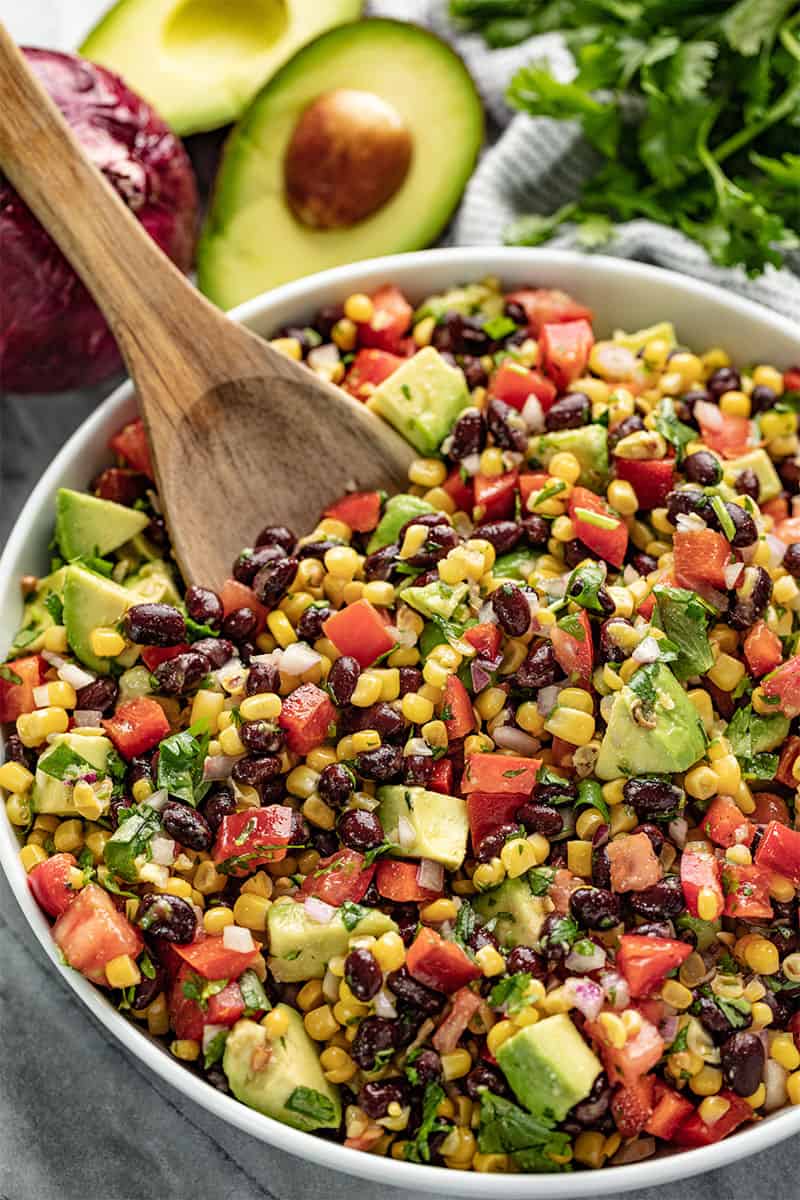 This colorful salad is full of flavors and texture that delight! It's easy to make and super nutritious. Black beans are packed with healthy nutrients. They're rich in fiber, iron and folate. This recipe offers another delicious and healthy way to work them into your diet. Fresh ingredients are tossed into a light, zesty dressing that is irresistible! This salad can be served as an appetizer, a side dish, a salsa for chips or a topping for bruschetta. But don't turn your back on this salad—it will be gone before you know it.
Do I have to use avocado in this recipe? Can I replace it with something else?
Yes. Avocado adds color, a soft texture and a mild, buttery flavor. If you don't care for it, it can be omitted. If you want something to replace it with, try crushed black olives.
Is this recipe spicy?
Not especially. The red pepper flakes can add a tiny touch of warmth, but if you want it completely mild, you can omit the red pepper flakes. If, on the other hand, you prefer it spicier, you can add a diced jalapeno.
Can I use canned corn instead frozen corn? Can I use fresh corn from the cob?
This recipe calls for frozen corn kernels and thawing. Frozen corn is a great option for both flavor and texture. You can also substitute canned corn. You'll need approximately 2 standard size cans to get about 2 cups of corn. Be sure to drain them well. You can also use fresh corn and cut the kernels from the cob. Fresh sweet corn can be eaten raw, or you can cook it by boiling in water, steaming, or sautéing in a skillet.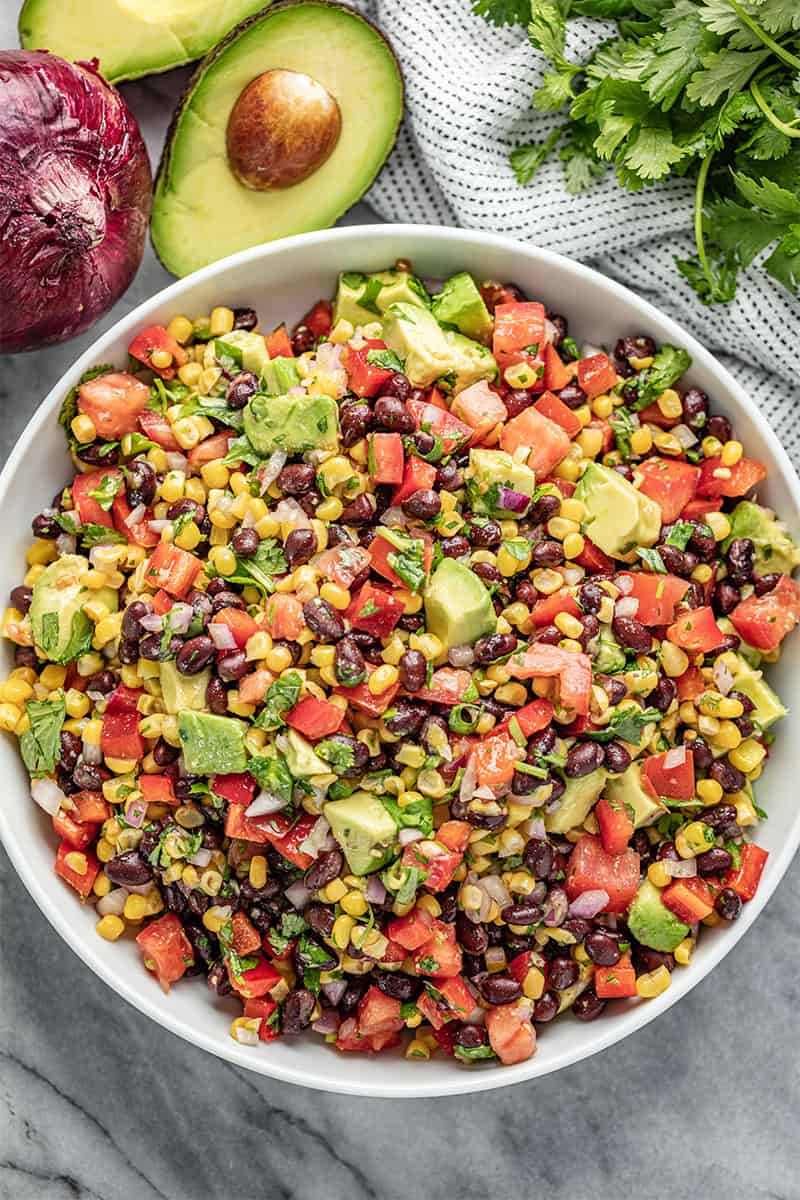 Make-Ahead Instructions
This salad is best fresh. If you are pressed for time and want to have it ready in advance, I would recommend having the separate ingredients prepared and in separate containers until you are ready to put it together. You can make the dressing in advance as well. Refrigerate the ingredients and then just mix them together when you are ready. I would also recommend leaving the avocado uncut until you are mixing the salad together, as it will brown quickly.
If you like this fun salad side dish, you might like to try some of these:
Watch the video below where Rachel will walk you through every step of this recipe. Sometimes it helps to have a visual, and we've always got you covered with our cooking show. You can find the complete collection of recipes on YouTube, Facebook Watch, or our Facebook Page, or right here on our website with their corresponding recipes.