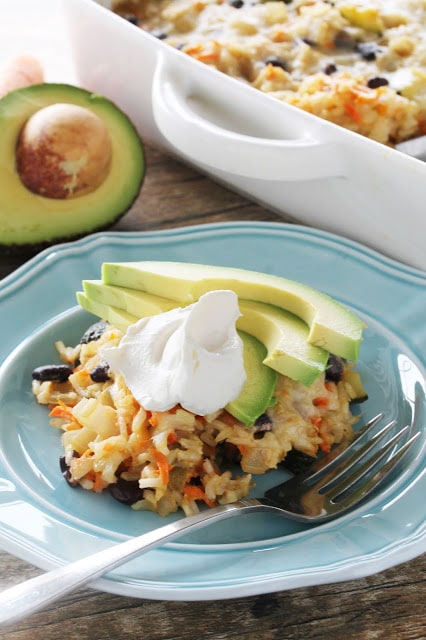 Mexican spices and several vegetables are mixed with brown rice in this healthy, flavorful, and freezable casserole dish.
One of my favorite go-to healthy meals is this brown rice and black bean casserole. I find it to be a satisfying and hearty dish. There's all sorts of vegetables in it, including carrots, which means my kids are gobbling up healthy stuff along with the rice they love. I don't particularly care for the brown rice in just anything, but in this recipe it is great. My kids totally don't even notice the difference and them crazies are picky! It's got a great flavor with the green chiles, garlic, and cumin which means adults like it too. The best part about a casserole like this is that every bite is a different adventure depending on what goodies you get on your fork. This recipe can easily be turned vegan by omitting the cheese, which would also lower the calories (which aren't very high to begin with!) As with most casseroles, this dish freezes very well. Just freeze after step 3 and bake for 45 minutes to an hour when ready to eat.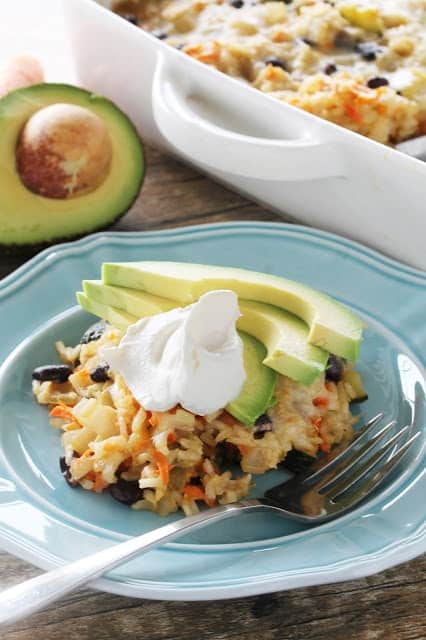 Did you know…when you are covering something with aluminum foil the shiny side should go in, leaving the dull, more heat absorbent side showing. This will allow it to absorb more heat rather than reflect some of it.
Casserole type recipes topped with cheese often call for a covering of aluminum foil so that everything can bake without the cheese burning. It is important to follow this step, but can cause a mess if the cheese sticks to the foil. To avoid sticking, lightly spray your foil with nonstick spray before placing that side down to cover the cheese. You'll be able to easily remove it without the cheese sticking!