Mexican spices and our favorite vegetables are mixed with brown rice in this healthy, flavorful, and freezable casserole dish. You're going to love it!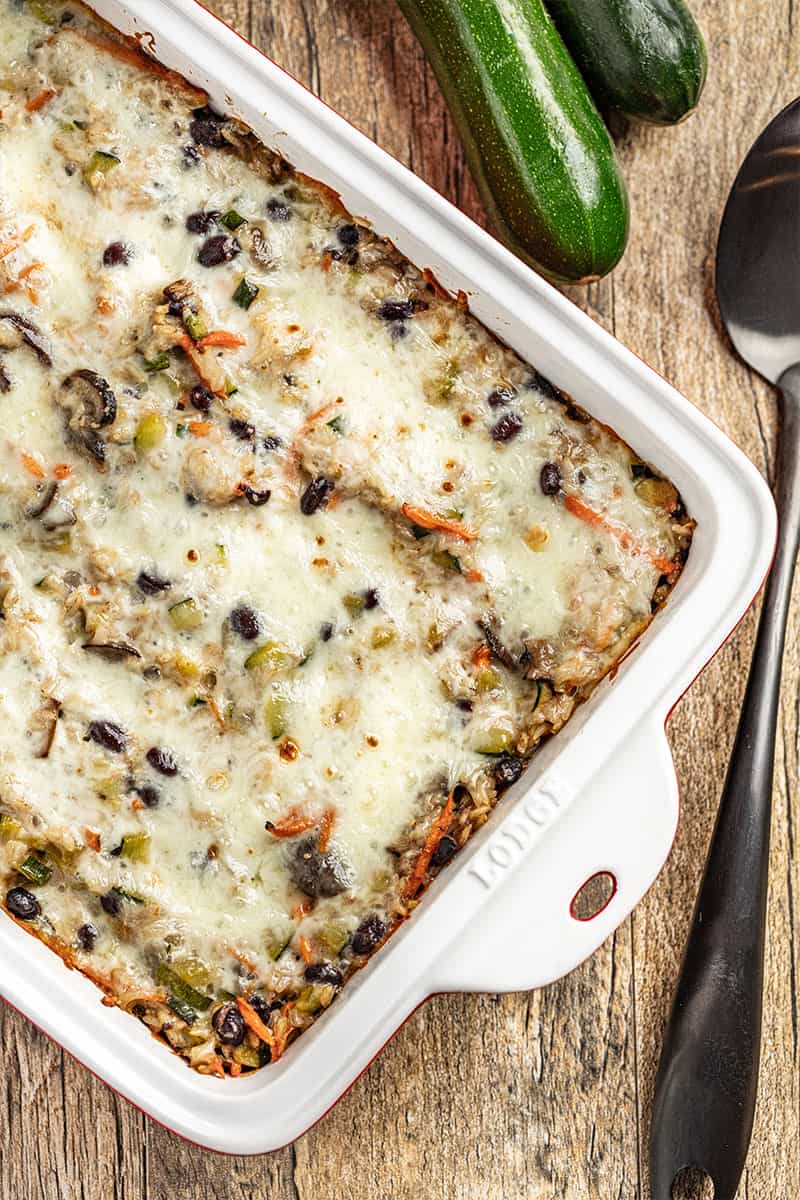 One of our favorite go-to healthy meals is this brown rice and black bean casserole. It is a satisfying and hearty dish. There's all sorts of vegetables in it, including carrots, which means the kids are gobbling up healthy stuff along with the rice they love. We don't particularly care for brown rice in just about anything, but in this recipe it is super flavorful and soft. Even the kids don't even notice the difference and them crazies are picky!
Between the green chiles, garlic, and cumin, this dish has such amazing flavor, making it both kid and adult friendly. The best part about a casserole like this is that every bite is a different adventure depending on what goodies you get on your fork. This recipe is already vegetarian, but can easily be turned vegan by omitting the cheese or substituting with a plant-based cheese alternative. As with most casseroles, this dish freezes very well. Just freeze after step 3, let thaw the day before, and then bake for 45 minutes to an hour when ready to eat.
How can I make sure the cheese won't burn?

Casserole recipes that are topped with cheese often call for a covering of aluminum foil so that everything can bake without the cheese burning. It is important to follow this step, but can cause a mess if the cheese sticks to the foil. To avoid sticking, lightly spray your foil with nonstick spray before placing that side down to cover the cheese. You'll be able to easily remove it without the cheese sticking!

Aluminum Foil Tip:

Did you know…when you are covering something with aluminum foil the shiny side should go in, leaving the dull, more heat absorbent side showing. This will allow it to absorb more heat rather than reflect some of it.

Is Mexican Brown Rice and Black Bean Casserole vegetarian?

Yes! This casserole does not contain any meat and is vegetarian as is. You can even omit the cheese or substitute with a plant-based cheese alternative to make it completely vegan.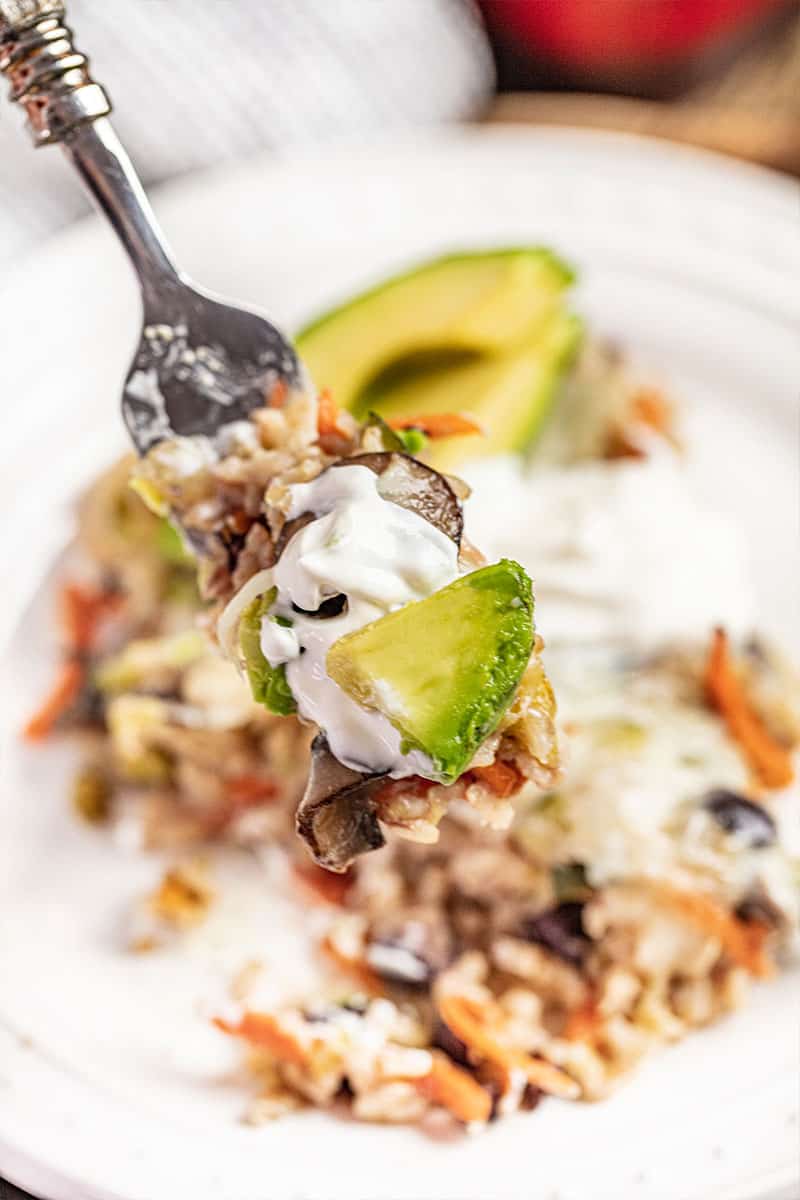 If you like this recipe, you may be interested in these other delicious casserole recipes:
Watch the video below where Rachel will walk you through every step of this recipe. Sometimes it helps to have a visual, and we've always got you covered with our cooking show. You can find the complete collection of recipes on YouTube, Facebook Watch, or our Facebook Page, or right here on our website with their corresponding recipes.