Creamy Broccoli Rice Casserole is a one pot dish thats cheesy, vegetarian and almost tastes like creamy risotto. Made with white rice and lots of broccoli, this is a meal in itself!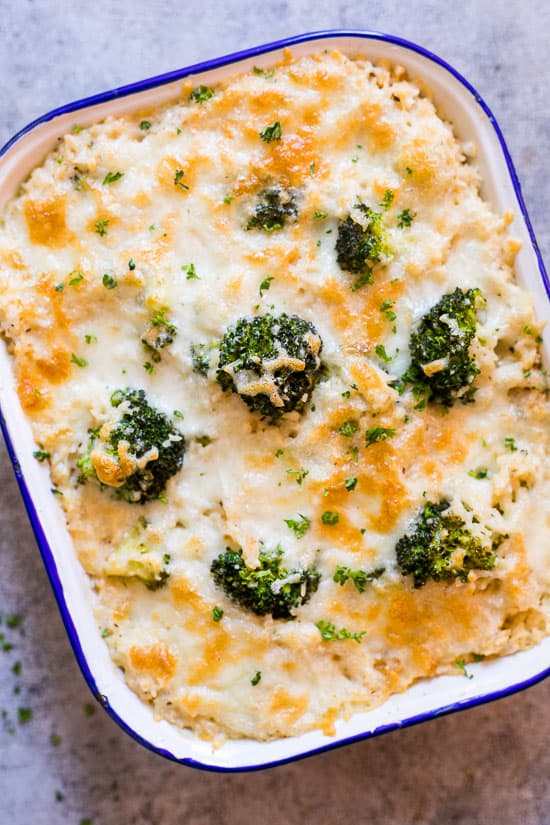 You will not believe how incredibly delicious this recipe is. I'm Richa from My Food Story and today I'm sharing this Creamy Broccoli Rice Casserole that tastes just like a creamy risotto but without half the work!
I love one pot meals where I can add everything that the family needs. Like this one which has rice and broccoli all in one dish. I like to make this in a large dutch oven that is heavy bottomed so that there is no fear of the rice burning. The enamel coating on the Dutch Oven also saves the rice from getting burnt or sticking to the bottom. You can even melt the cheese right in the dutch oven, but I sometimes like to transfer it into a baking dish to melt the cheese and brown it slightly.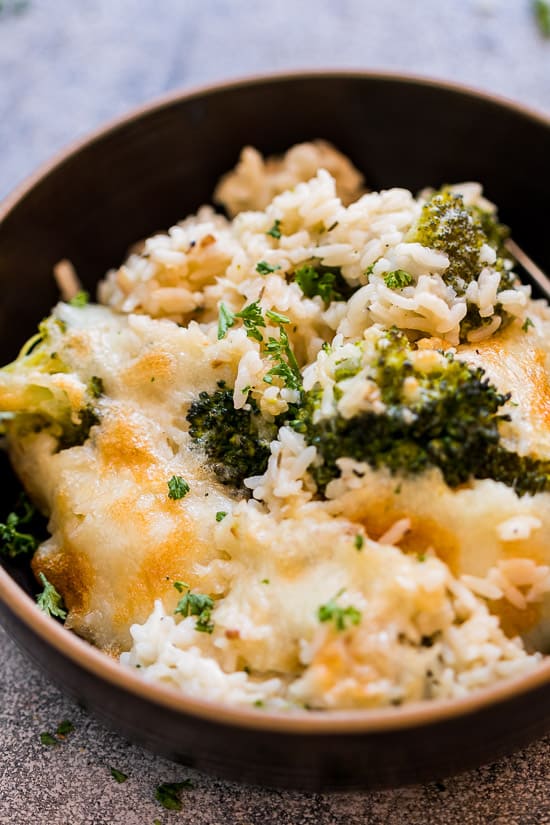 This recipe is really easy to make. You start by sauteing some garlic and onions in butter and olive oil. We use both butter and olive oil because the oil doesn't let the butter brown or burn. Once the onions are done, we tip in the rice and roast it for a couple of minutes. This adds a beautiful nutty flavour to the rice. In goes the flour, the milk, broth and seasoning and then we just let the rice cook. Once the rice is almost cook, I like to add the broccoli. It steams while the rice is cooking. You add the cheese, let it sit for a bit so that it melts and you are all done!
Isn't it the easiest broccoli rice casserole ever? What I love the most about this recipe is that the rice doesn't become mushy or gluggy.
And that cheese! All that cheese! This broccoli rice casserole is pure comfort food!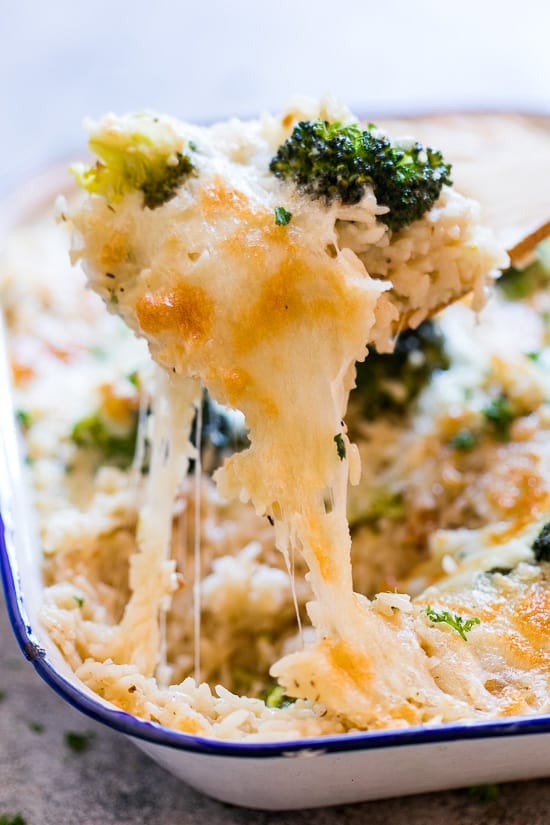 If you love this recipe, you will also like other one pot recipes like Denver Omelette Casserole, Sheet Pan Honey Balsamic Chicken and Authentic Mexican Rice.