Fresh Corn Salad is so light and so easy to make-it's the perfect addition to your summer dinners. So grab some corn on the cob the next time you see it, cause this salad is delicious!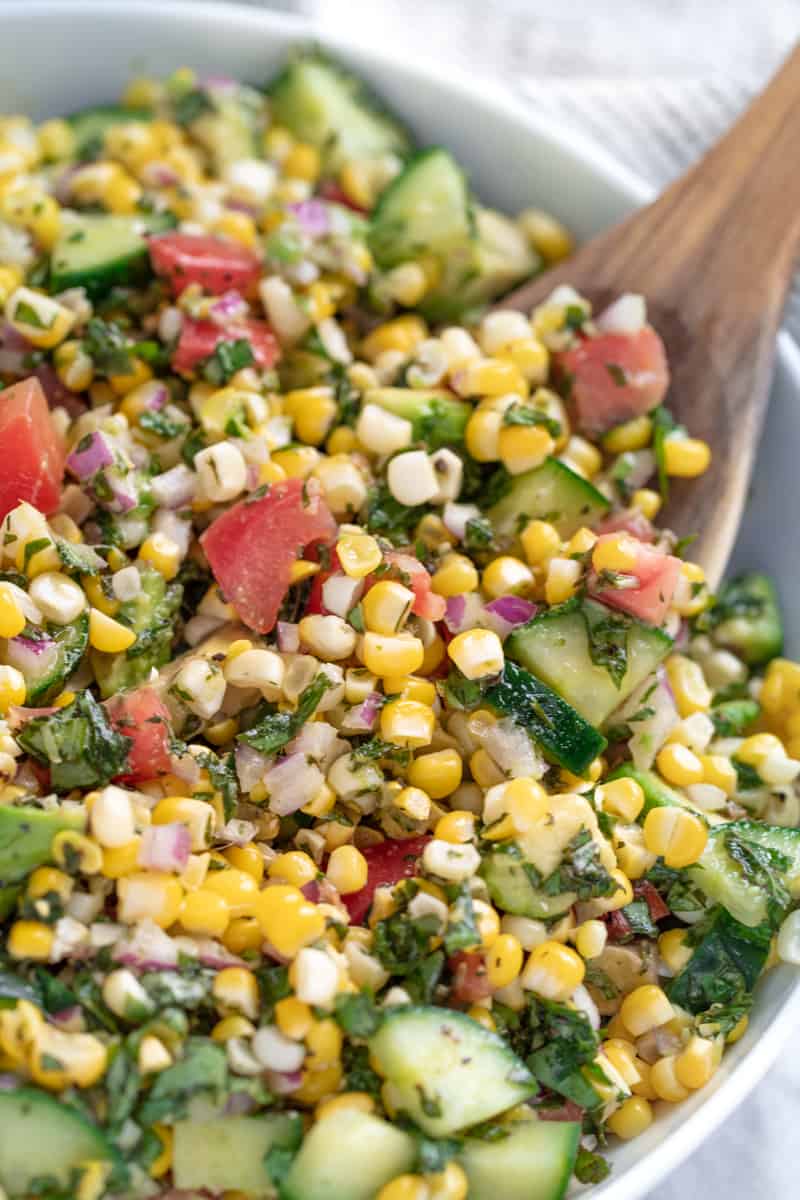 Fresh corn salad is super yummy and easy to make. The vinaigrette-style dressing is tangy and light. This salad is a great addition to a potluck or summer gathering and goes awesome with any and all picnic fare. It is also great because it stays crisp and a little crunchy even when green salads wilt. The next time you see a fruit and vegetable stand, stop and grab some corn on the cob for a terrific summer treat!
Can I use canned corn or frozen corn?
You can use canned corn, but then it wouldn't be fresh corn salad. Canned corn has been cooked and sits in water, so it won't have the same texture and flavor as fresh corn. Frozen corn is a better option as it was removed from the cob and flash frozen. Be sure to thaw it and drain it thoroughly of all excess moisture if you choose to go this route.
How do I cut the corn off the cob?
Make sure you use a sharp knife and be careful! You can lay the corn down on its side or stand it up and make sure you have a tight grip. Start by cutting one side off, close to the cob. After that, you can rotate the corn and, using a scraping motion, cut the corn off row by row or as close to that as you can.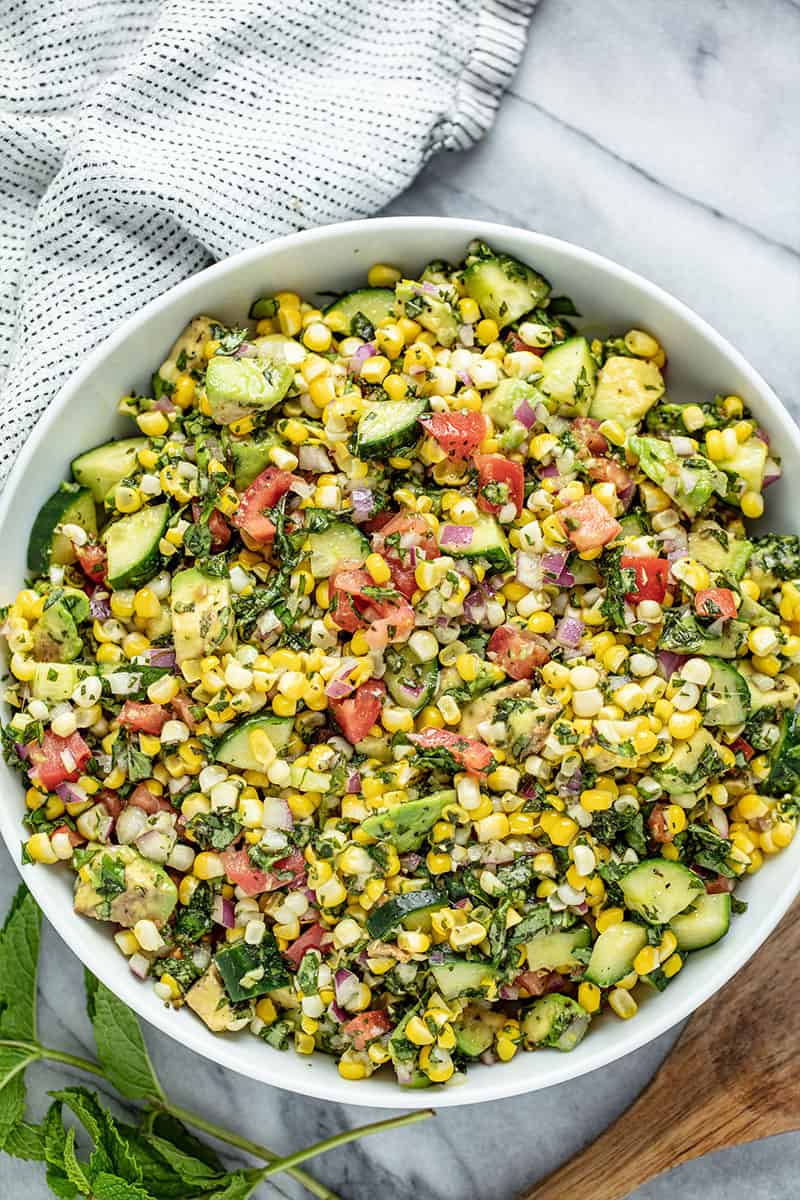 Storage Instructions:
Store any leftovers in an airtight container in the refrigerator for up to 4 days.
If you like this fresh salad, you may also be interested in these other light salad recipes:
Watch the video below where Rachel will walk you through every step of this recipe. Sometimes it helps to have a visual, and we've always got you covered with our cooking show. You can find the complete collection of recipes on YouTube, Facebook Watch, or our Facebook Page, or right here on our website with their corresponding recipes.