Easy Cucumber Salad is a family favorite recipe that people have been enjoying for ages. Thinly sliced cucumbers and onion are tossed in a sweet and tangy vinaigrette for a classic side dish.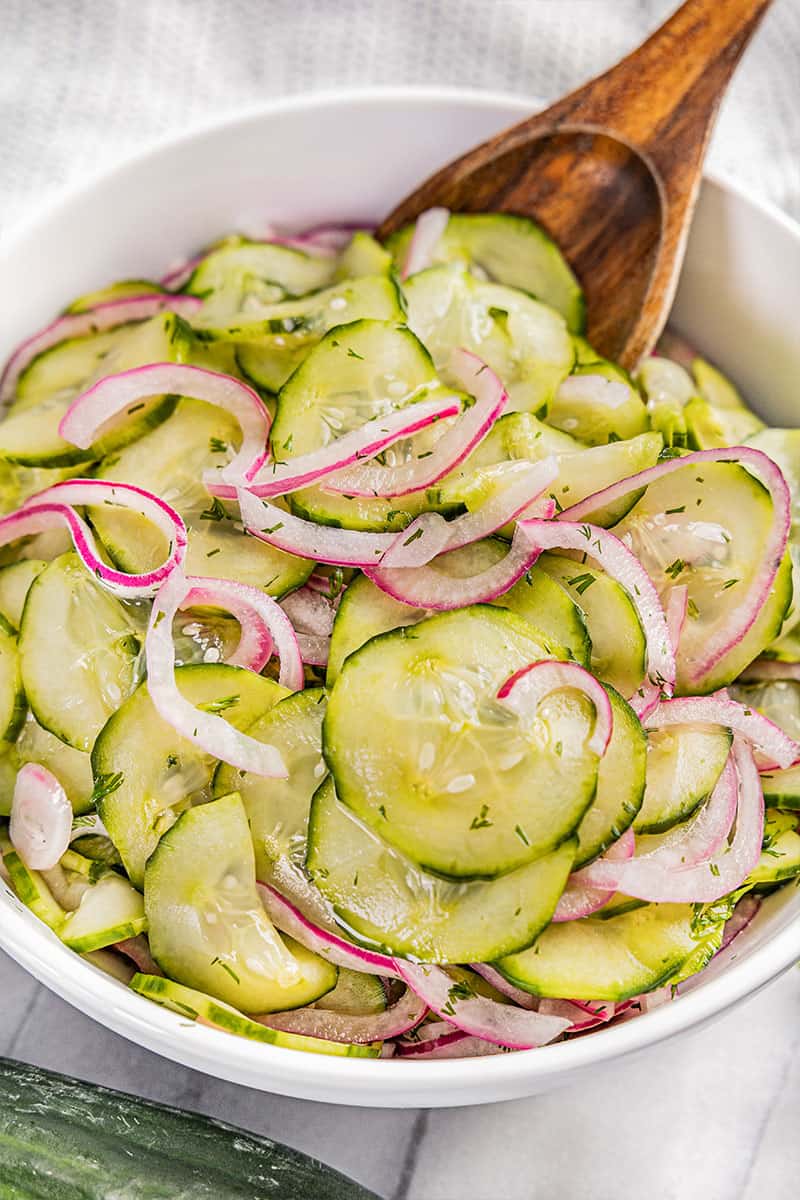 Cucumber Salad is a total classic! This particular recipe is heavily rooted in German ancestry where they call it Gurkensalat. It's a popular side dish that has made its way to America. It's light, refreshing, and easy to make. There are two different versions of Cucumber Salad that you might find, one having a light vinegar sauce, the other being a creamy version. This recipe is for the light vinegar version. A creamy version would have a sauce made with sour cream, dill, garlic, sugar, and a little vinegar. Both vinegar and creamy versions can also be commonly found in southern cooking. While the recipe seems to have originated in Germany, it made its way to the Southern United States via German immigrants. There are slight variations out there, of course, but this version is our absolute favorite.
What kind of cucumber should I use for Easy Cucumber Salad?
English cucumbers have more flavor and less seeds and are a perfect match for this recipe. If you don't have access to English cucumbers, you can use regular seedless cucumbers. Since they are smaller, you will need to double the amount that you use.
Sweating Cucumbers:
This recipe calls for "sweating" the cucumbers. When sweating a vegetable you use salt to draw out excess moisture. This is commonly done when working with eggplant. You can certainly skip this step in the recipe, however, you'll end up with extra liquids from the cucumber, which have a high volume of water content.
Onion Options:
Not only do they add some good color, but red onions are also perfect for eating raw. Be sure to slice them as thinly as you can. If you don't have a red onion you can use a white onion in a pinch, but the onion flavor will be more prevalent. A yellow onion is not recommended.
Can I use dried dill instead of fresh?
Fresh dill is strongly preferred in this recipe. If you can't find fresh dill or don't have access, you can use dried dill. Use only 2 to 3 teaspoons of dried dill.
PRO TIP: Use a mandoline slicer to cut the cucumbers and onions in this recipe for even slicing that's razor thin.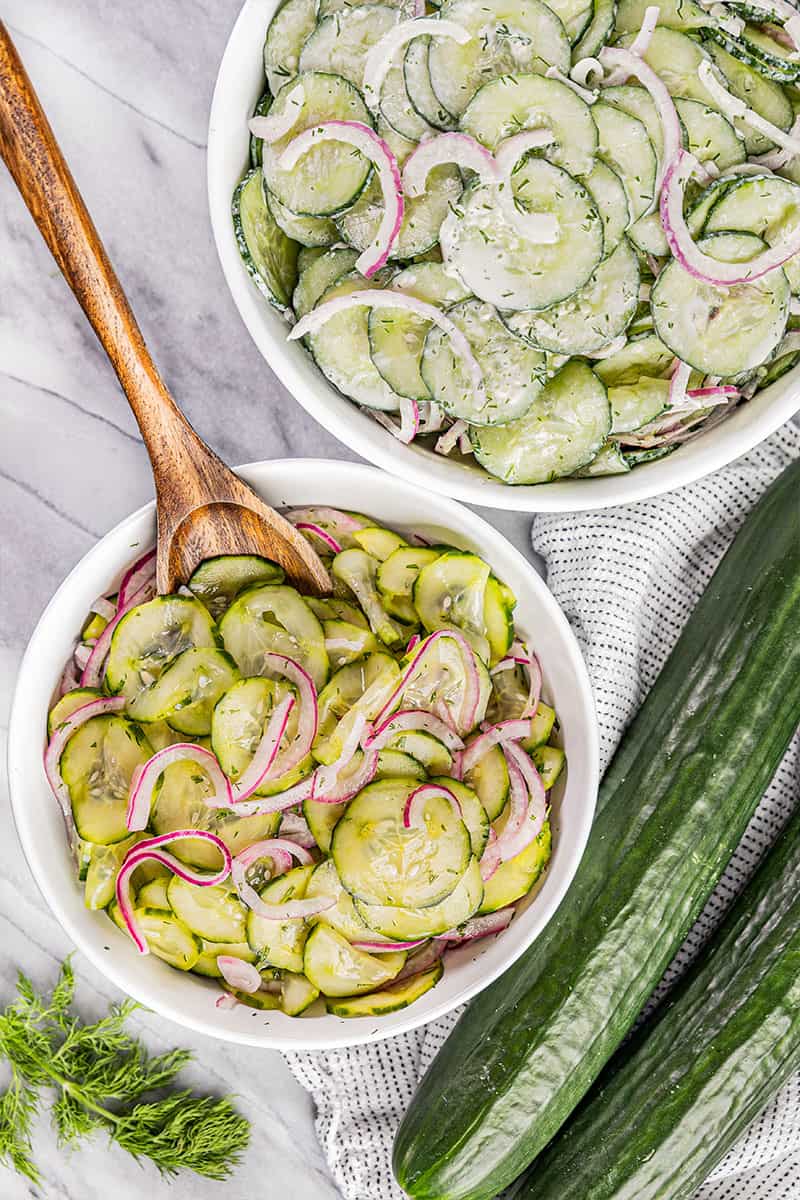 Storage Instructions:
Store your cucumber salad in an airtight container in the refrigerator for up to 3 days.
If you like this recipe, you may be interested in these other salad recipes: