Serve simple summer watermelon up gourmet style with this Watermelon Feta Salad with Mint and Lemon. It's incredibly easy, and oh so tasty!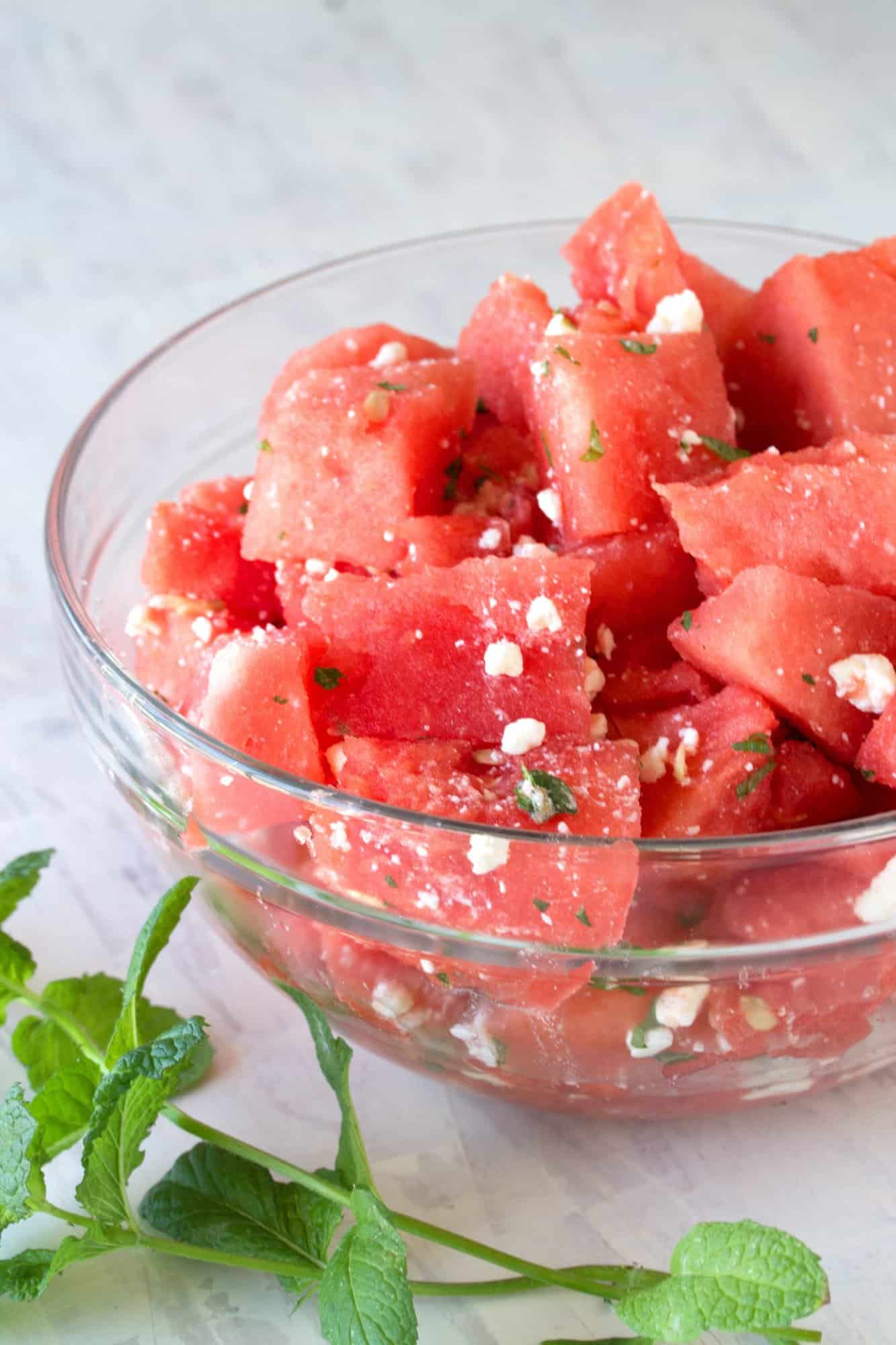 Summer, summer, summer. Watermelon just screams that it is summertime. Let me tell you right now, this watermelon salad is a great way to refresh on one of those hot summer days. I once brought this salad to a summer kick-off backyard barbecue and every last piece was eaten. I'll be bringing it to many more backyard barbecues to come because, hello, it's pretty easy to make, it is healthy, and it is delicious. Plus, throwing mint on it makes kids scared to eat it so there's more for the adults. Kids are always snatching up all the watermelon at family barbecues. Call me selfish, but I need some of the good stuff for myself. I'll use half the watermelon to make the salad and leave the rest for the kids.
So how do you cube watermelon? I've seen all sorts of fancy methods and videos where they seem to just work a few quick maneuvers with the knife, slide it around all the edges, and boom….a whole bunch of cubes fall out of the rind. I've watched them way more times than I should admit, and I'm convinced I should just stick with a more regular old slice and dice.
Watch the video to see just how I make this simple salad. You can also check out my YouTube Channel where I have more than 150 restaurant quality recipes you can easily make at home. That could keep you entertained for hours!
Watermelon Feta Salad with Mint and Lemon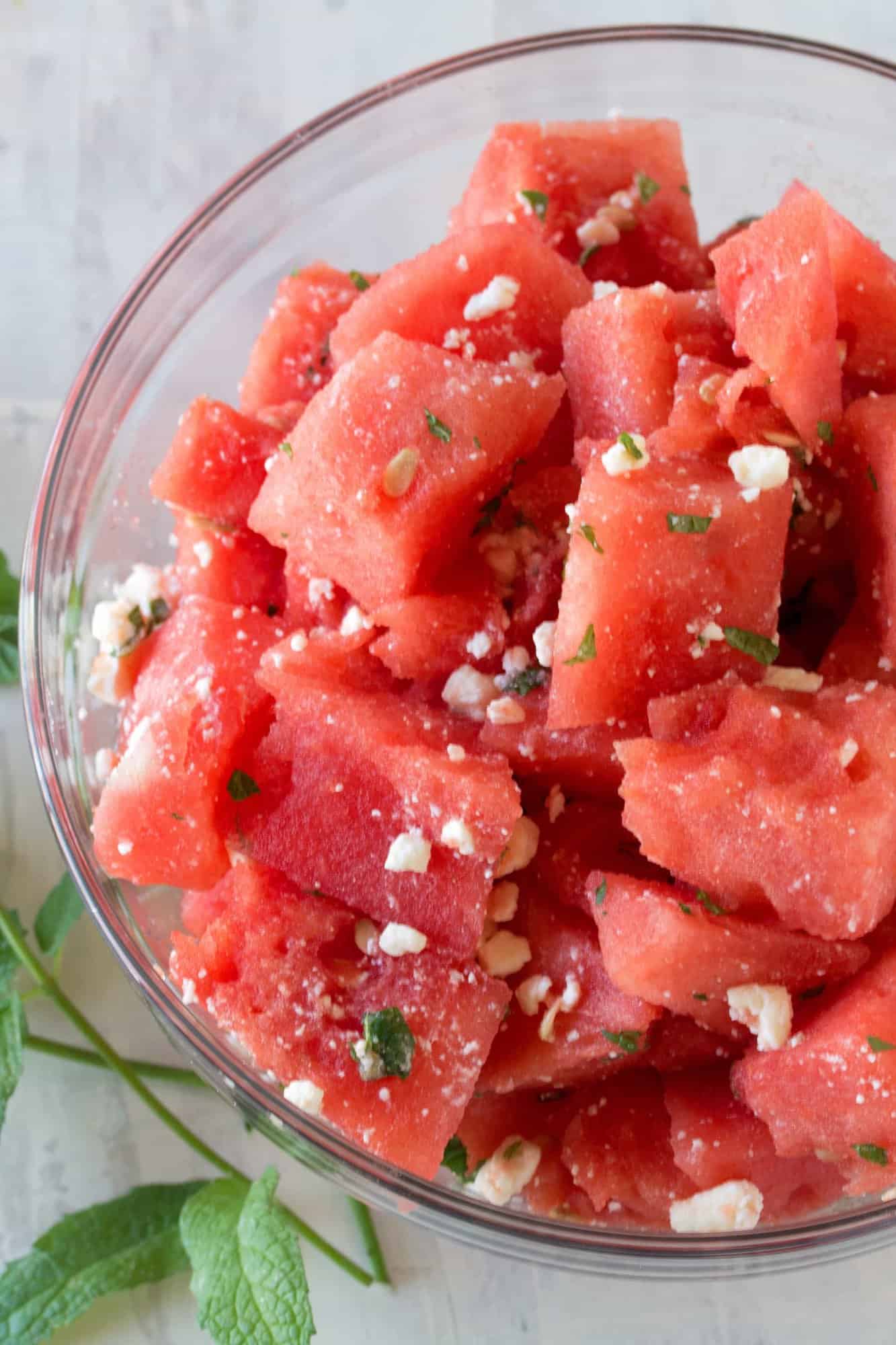 This recipe first appeared on The Stay At Home Chef on June 1, 2015