This Classic Coleslaw is a side dish staple in our house. It's the perfect complement to any summer barbecue or grilled meat dish. Crispy cabbage coated in the yummiest, tangy and creamy dressing—the perfect balance of texture and flavor!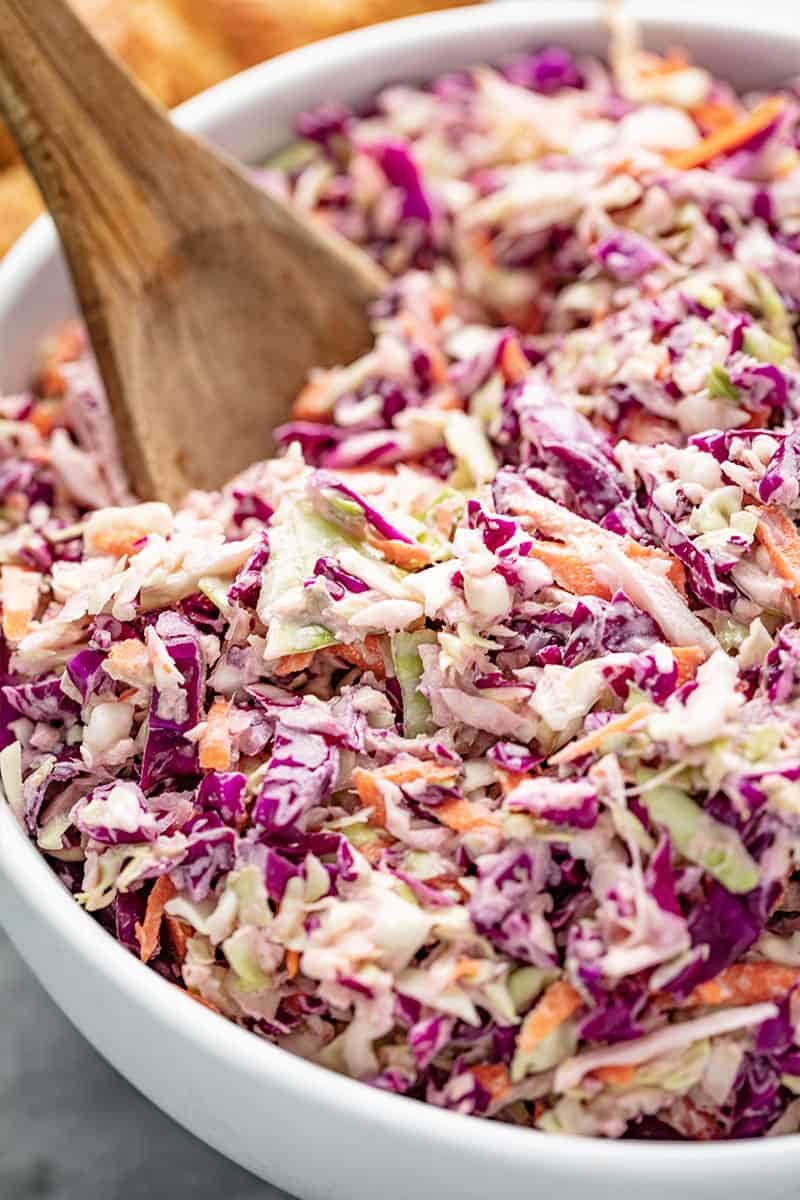 Coleslaw is completely overlooked if you ask me, especially since it goes so well with so many foods! It's easy to make and is a great side salad or topping for sandwiches. It's a great side dish for pulled pork sandwiches, steak, sea food or grilled chicken—just about anything! Coleslaw can easily be changed up to suite your own personal taste preferences. It can be sweeter or saltier, and you can basically tailor it to the food it is going with. We've included some suggestions for add-ins if you're feeling adventurous. Remember to invite friends because this is a slaw to awe!
Do I have to shred my own cabbage? Can I use pre-shredded cabbage?
No. I prefer fresh cabbage, but you can use bagged, shredded cabbage if you are pressed for time or just don't feel like shredding it. You can shred the cabbage as large or fine as you like.
What goes best with coleslaw
Coleslaw is a great compliment to many dishes. If you can pack it on ice, take it to a camp out, any cookout, or barbecue. It goes great right on top of pulled pork sandwiches, and is a perfect side dish for ribs or any grilled meat. It's excellent on fish tacos and don't forget–it's the perfect tangy side dish for crispy, fried chicken.
How long does coleslaw keep in the fridge?
Coleslaw is best fresh, but is still very good for about 3 days after making it. Make sure that when storing leftover coleslaw, you place it in an air tight container.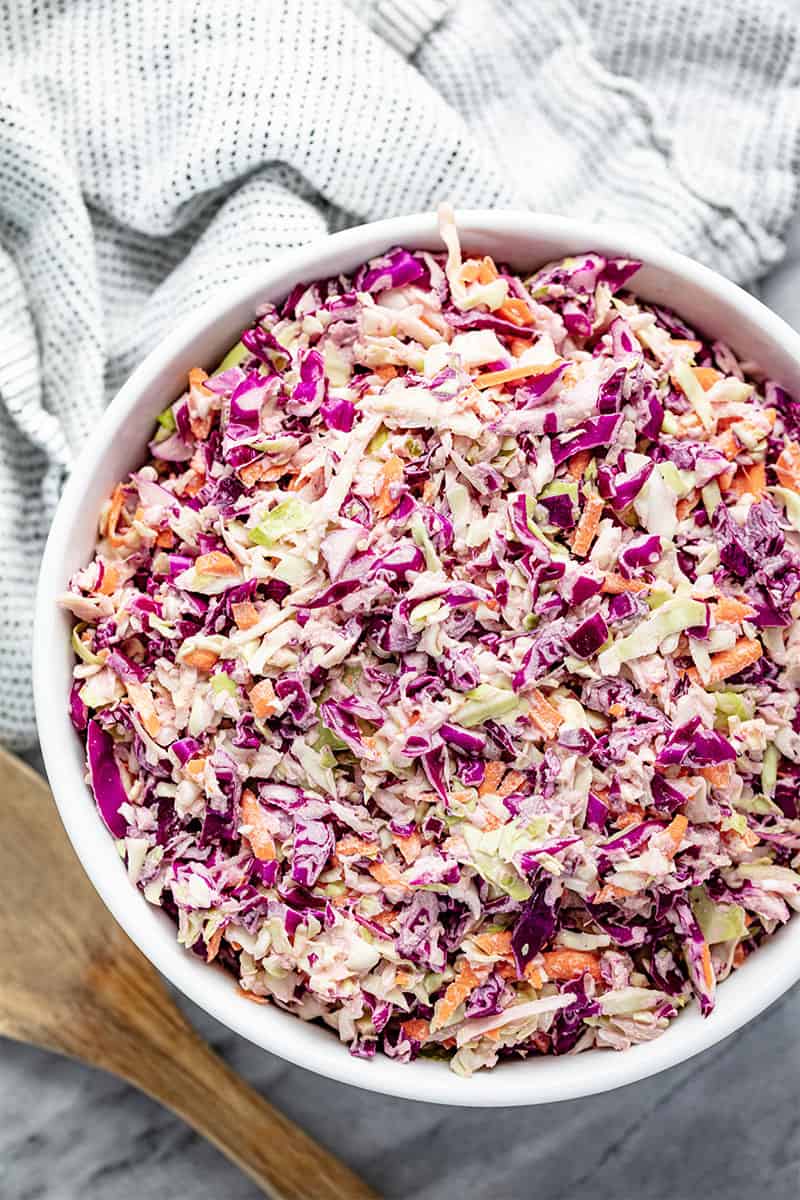 If you want to make coleslaw and need ideas for recipes to pair it with, here are some that would go great with this classic coleslaw:
Watch the video below where Rachel will walk you through every step of this recipe. Sometimes it helps to have a visual, and we've always got you covered with our cooking show. You can find the complete collection of recipes on YouTube, Facebook Watch, or our Facebook Page, or right here on our website with their corresponding recipes.