Country Style Pork Ribs are cooked low and slow in either the oven or slow cooker for tender, juicy meat that is packed with a ton of flavor.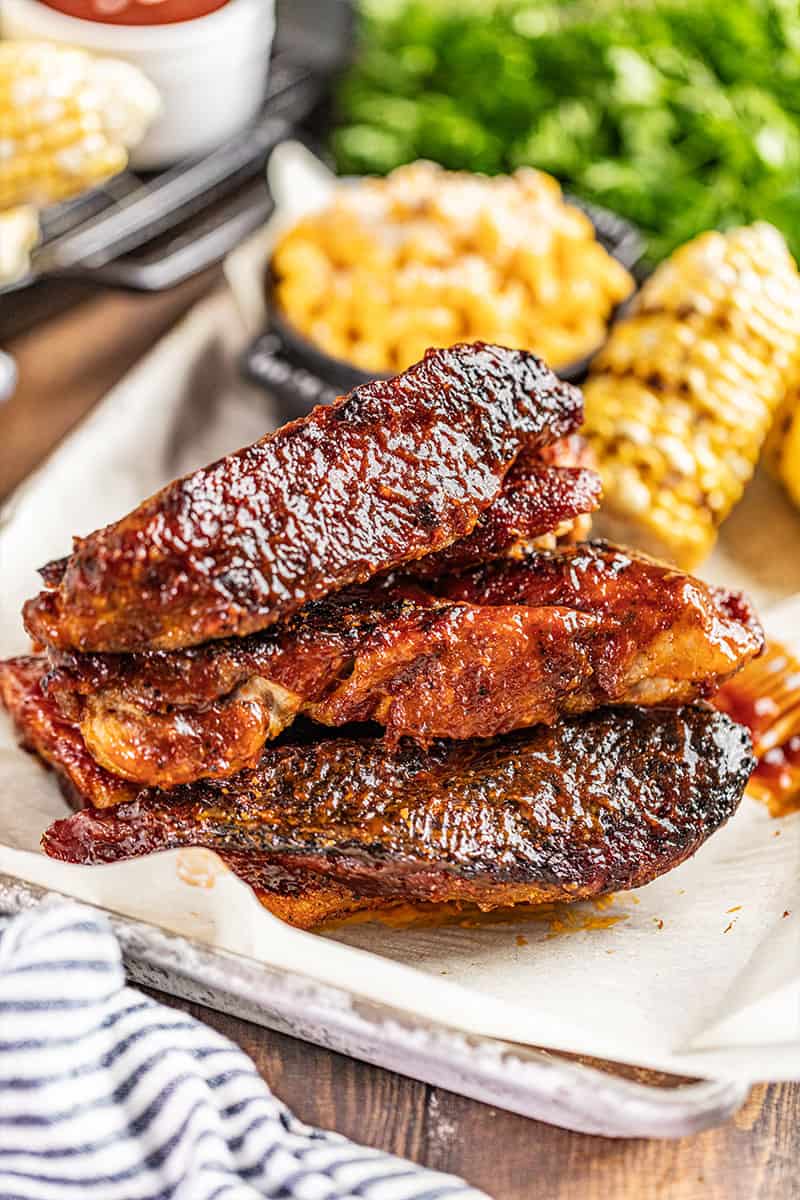 We love grilling ribs. Seriously, it's one of our favorite ways to eat ribs. Unfortunately, the weather does not always cooperate for grilling, and we have had to develop an equally delicious way to cook ribs. We don't even miss the grill when making these country-style pork ribs. They are fall off the bone tender, and packed with flavor. That caramelized sauce? To die for. You're going to love it!
Spare Ribs vs. Country Style Ribs:
Fun fact: Country Style ribs aren't ribs at all! They actually come from the shoulder roast, the same cut of pork you would use for pulled pork. They are thicker than spare ribs and contain more fat, making it super flavorful!
Barbecue Sauce:
Depending on how much time we have, we may just use whatever barbecue sauce we have in the pantry. However, we know that nothing beats homemade, so when the time allows we always make from scratch! The sauce included with this recipe for oven-baked bbq chicken will produce just the right amount of barbecue sauce for your ribs.
Slow Cooker Instructions:
Prepare rub and coat ribs. Place in a 6-quart slow cooker, cover, and cook on low 7 to 8. Finish by transferring ribs to a foil-lined baking sheet and brushing with bbq sauce. Place under broiler setting to caramelize the sauce.
Make Ahead Instructions:
You can make this recipe up to 24 hours in advance, baking and all. Simply follow reheating instructions below.
Storage and Reheating Instructions:
Store any leftovers in an airtight container in the fridge for up to 5 days. Reheat in an oven preheated to 350 degrees Fahrenheit until warmed through.
Freezer Instructions:
You can freeze leftovers for up to 3 months. Freeze in sandwich or quart sized freezer safe bags for quicker thawing. When ready to bake, thaw in the fridge overnight and bake in an oven preheated to 350 degrees Fahrenheit until warmed through.
If you like this recipe, you may be interested in these other delicious pork recipes: