Easy Oven Baked Ribs are cooked low and slow for fall-off-the-bone tender, juicy ribs, that are packed with a ton of flavor. It doesn't matter which type of ribs you enjoy, because this recipe will work with baby back, spare, and St. Louis style ribs!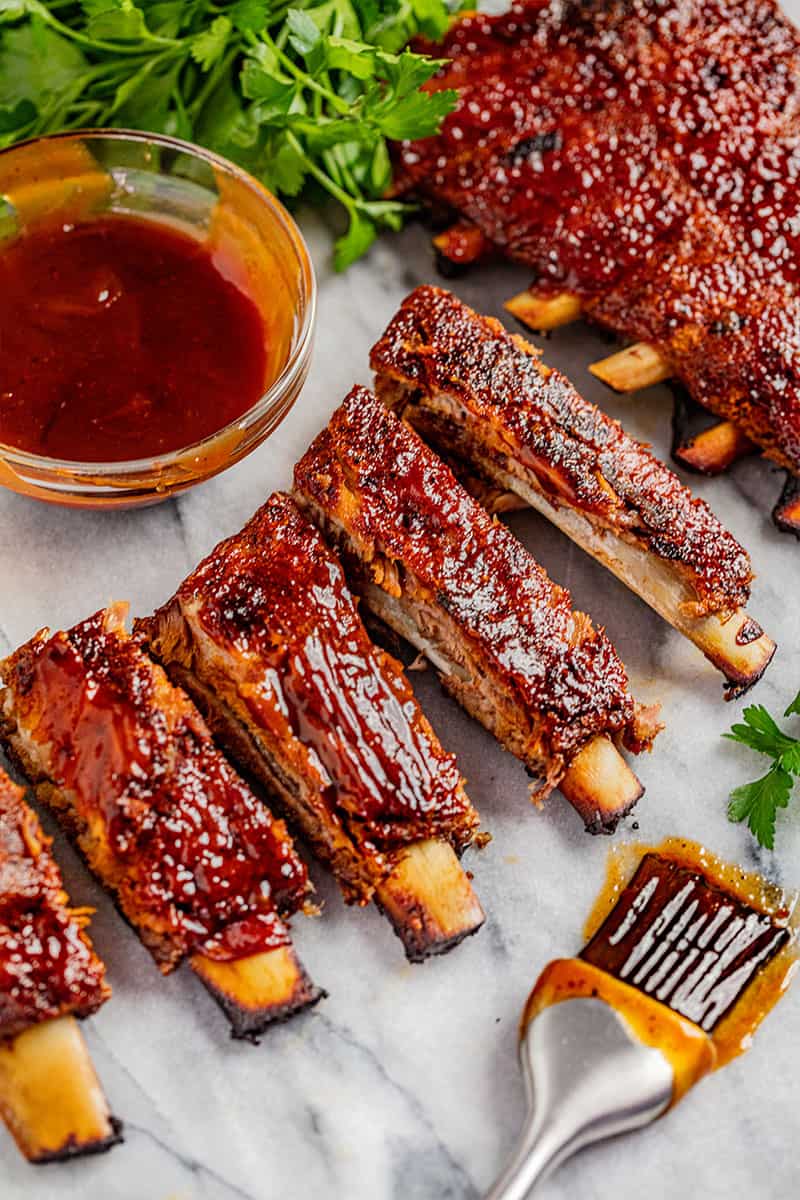 Oven baked ribs are almost too easy to make. Seriously everyone, sometimes we make a recipe and wonder how it could possibly taste so good when there was zero effort required. It feels like we cheated. That being said, we'll take the easy wins and we will enjoy this ridiculously easy recipe. You don't need any special gadgets or tools, all you need are your ribs and a handful of pantry staples. Get ready to sit back and relax and let your oven do all of the real work!
What is the difference between Baby Back, Spare, and St. Louis style ribs?
Baby Back Ribs are taken from around the loin. They are shorter than spare ribs or St. Louis style ribs, and have tons of lean meat between and on top of the bones. Unfortunately, they are also typically more expensive than the other types of ribs.
Spare Ribs come from the belly of the pig, after the bacon and pancetta has been removed. They contain more meat between the bones, but less on top. They are perfect for this low and slow cooking method we're going for, due to the excess fat in this area.
St. Louis Style Ribs are really just spare ribs with a little more work done to them. When a butcher removes the sternum and the connecting cartilage, what is left is a St. Louis Style rib. These are a favorite because they are a bit easier to work with, without sacrificing any flavor.
Slow Cooker Instructions:
After removing the membrane and coating with your dry rub, place your ribs into the bottom of a slow cooker and lather your ribs with barbecue sauce. Cook on low for 8-10 hours, then remove your ribs and place onto an aluminum foil lined baking sheet. Add more barbecue sauce on top and place under the broiler for 3-5 minutes, until the barbecue sauce bubbles and caramelizes. You can find the full recipe for slow cooker ribs here.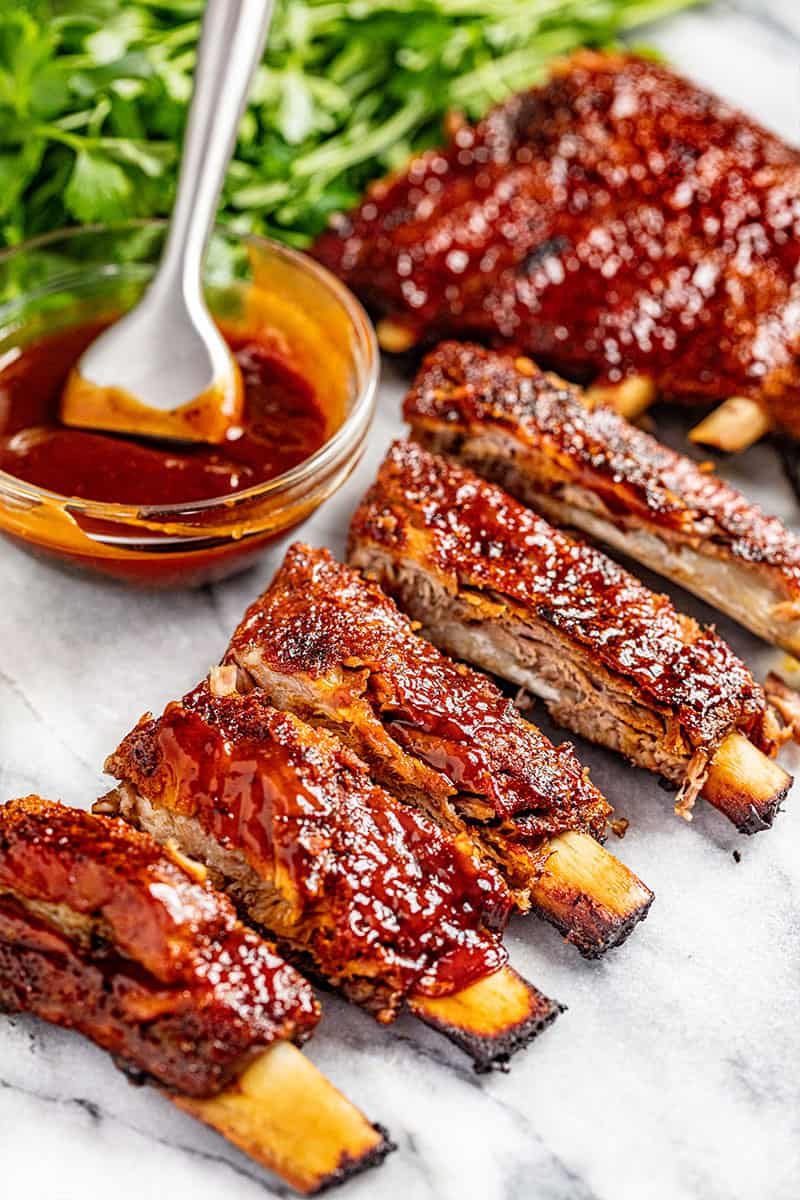 Storage and reheating instructions:
Couldn't finish all of those ribs? We know, it's a lot of food! You'll want to store any leftovers in an airtight container in the fridge for up to 5 days. To reheat, place your ribs in an oven safe dish and cover with aluminum foil. Bake in an oven preheated to 275 degrees until warmed through.
What should I serve with ribs?
If you like this recipe, you may be interested in these other delicious sides that go great with ribs!