Kalua Pork is salty and smoky and so incredibly tender. Choose your preferred cooking method from our oven, pressure cooker, and slow cooker instructions. You're going to love this minimal prep and maximum flavor recipe!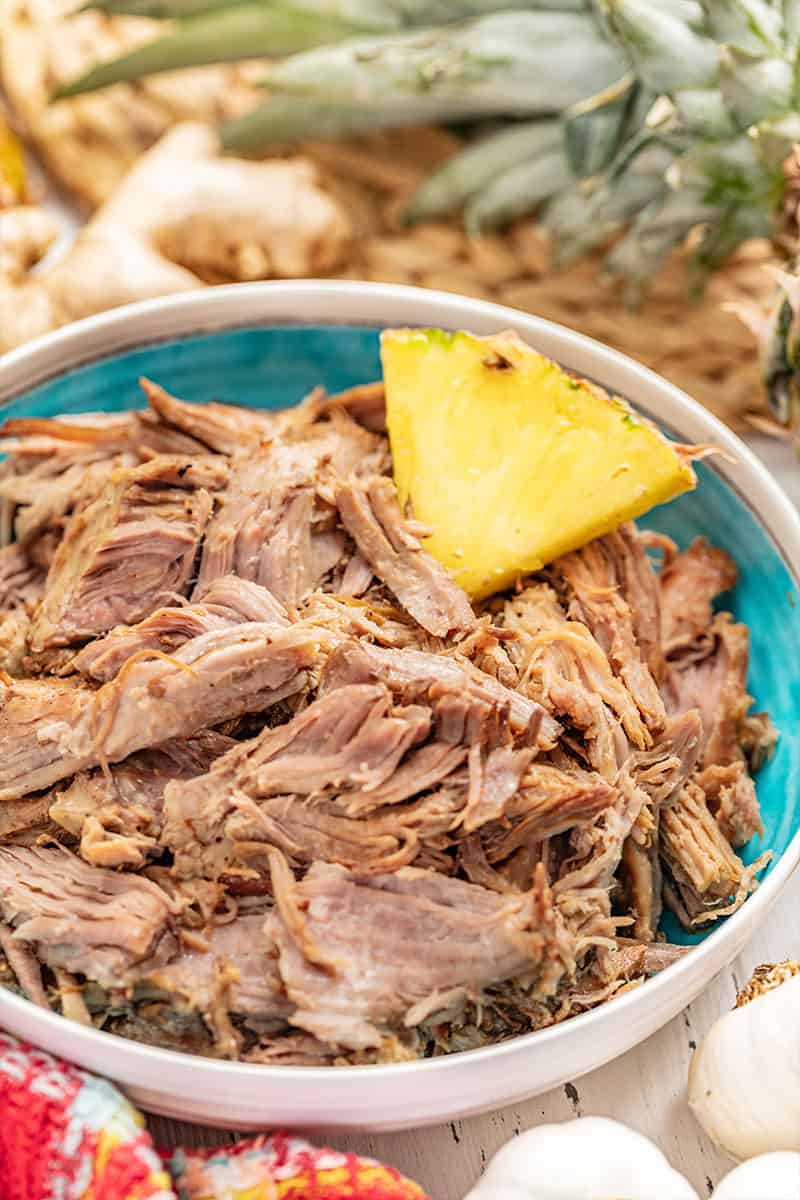 Is food allowed to taste this good when there is zero effort required? Perhaps we should all just go with it. It takes only 10 minutes or less to prepare the pork, and then your slow cooker/oven/pressure cooker takes care of the rest! This is why we love these kinds of meals. We are a busy family, and some days just need the convenience of not worrying about dinner. And this dinner will certainly not disappoint. The pork is salty and smoky and so incredibly tender. We like to serve it up with pineapple and coconut rice. You'll love it!
Liquid Smoke in Kalua Pork:
Liquid smoke is completely optional, but we highly recommend it for the flavor. You can also use smoked salt if you prefer.
Serving Suggestions:
We can't fathom eating Kalua pork without coconut rice and a large side of fresh pineapple. Trust us. It's THAT good.
Smoker Instructions:
If using a smoker to make this, follow all directions and omit the liquid smoke. Put the meat directly on the rack and let the pork smoke at 225 degrees for 3-4 hours. Tightly wrap the pork at that point in foil and let it continue to cook at 250 degrees until the internal temperature hits 203 degrees. Let rest for 20-30 minutes, unwrap, shred, and enjoy.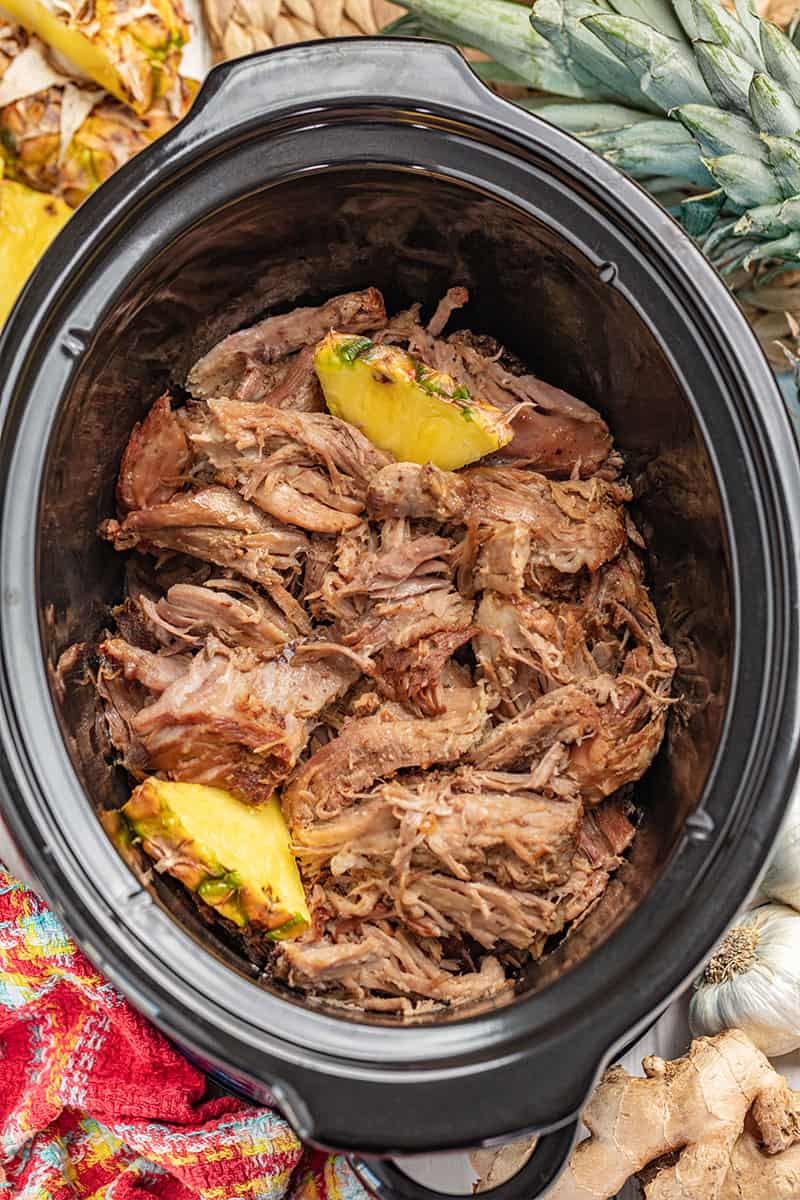 Storage and Reheating Instructions:
Store any leftovers in an airtight container in the fridge for up to 5 days. Reheat in a skillet over medium heat on the stove until warmed through, or in the microwave in 30 second increments.
If you like this recipe, you may be interested in these other delicious shredded meat recipes: