Slow Cooker Sweet Pork cooks low and slow to create the most moist and flavorful pork. We've included slow cooker, instant pot, and oven instructions so you can choose your preferred cooking method.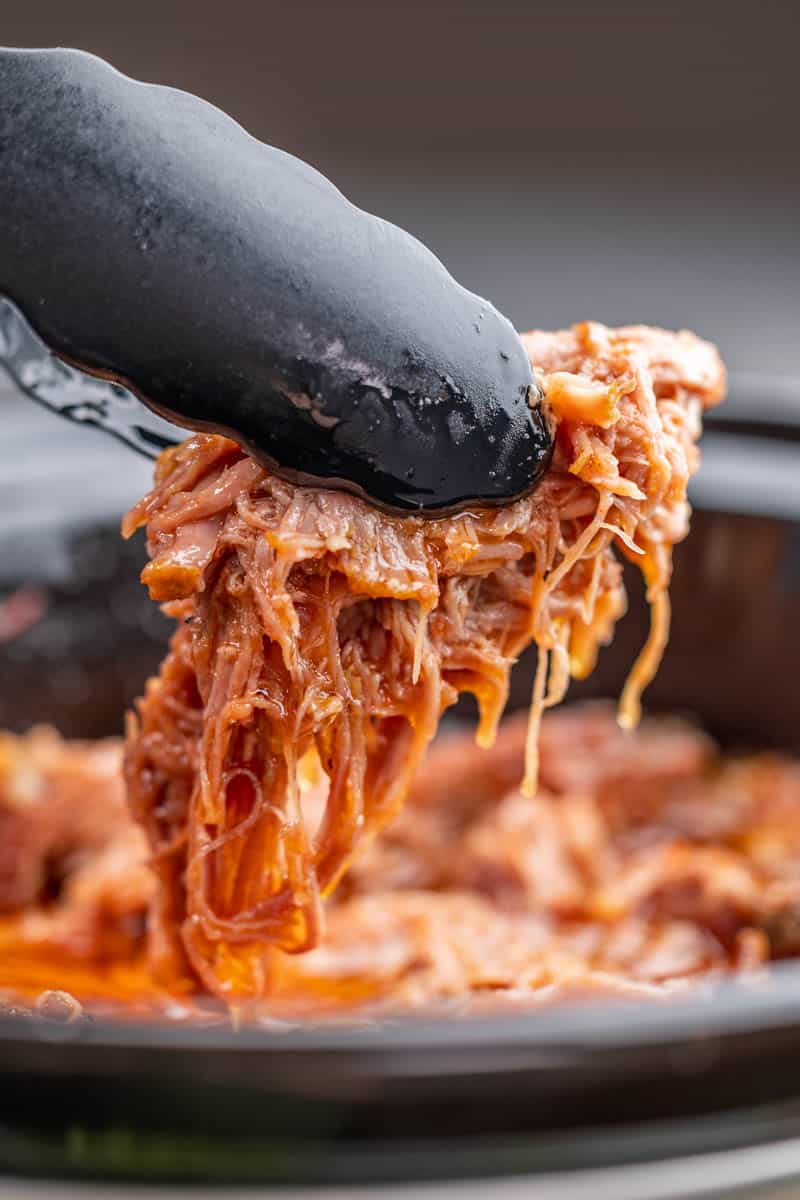 If you have not discovered the amazingness which is shredded pork, we are here to set you on the right path. Not only does this recipe create super moist and flavorful pork, but it does so without requiring hardly any effort on your part. We prefer to make this for dinner on the weekend, and then continue to eat the leftovers all week long for lunch. With so many ways to make this into a meal, you will never get bored of this sweet pork!
Pork Butt Roast
Did you know that a pork butt roast isn't actually from the rear of a pig? Pork butt comes from the shoulder. The more you know!
Salsa Options for Slow Cooker Sweet Pork
We recommend using a jarred, stewed salsa, paying careful attention to the spice level, so you do not get a level of spice higher than you can handle and enjoy.
Garlic
Feel free to substitute 1 teaspoon of powdered or granulated garlic for the freshly minced garlic, if desired.
Serving Suggestions
You have so many serving options for sweet pork. Our favorite ways to use it are in a salad, and of course, tacos! You can never go wrong with tacos. However, you should feel free to experiment with adding it to burritos, nachos, and any of your other favorite Mexican food.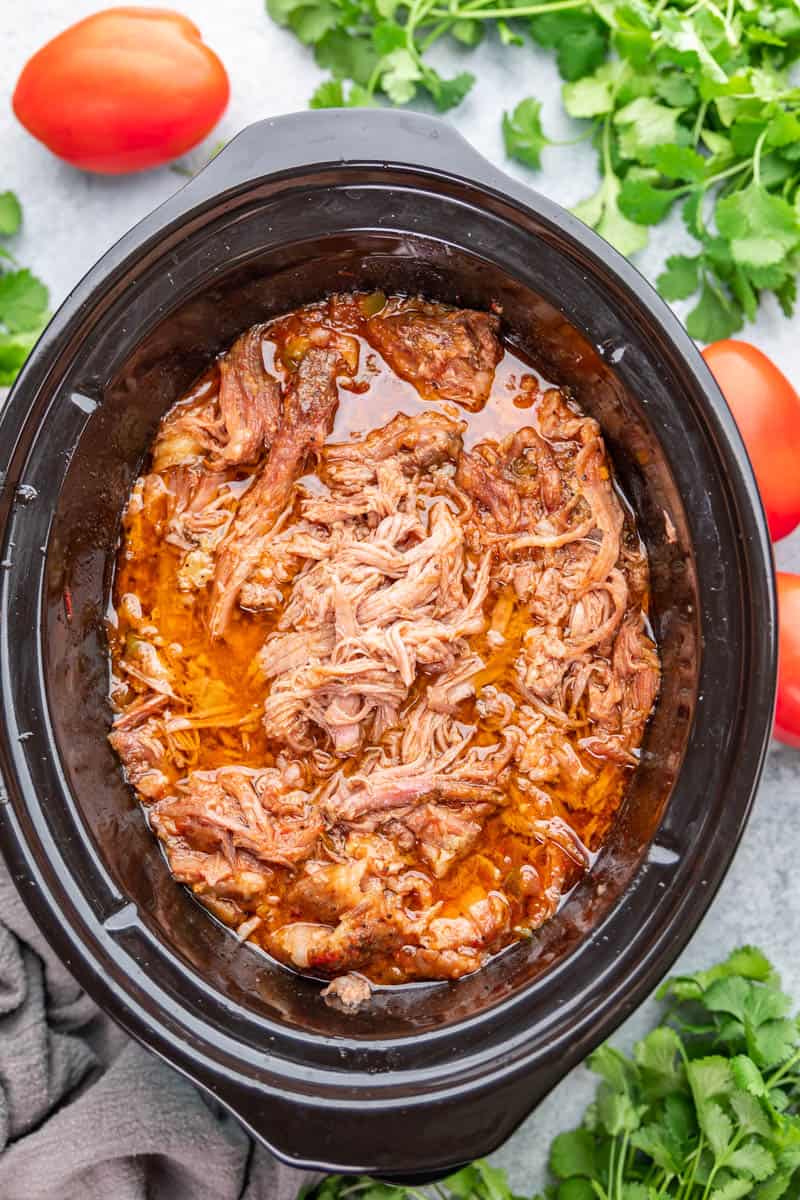 Storage & Reheating Instructions
Store any leftovers in an airtight container in the refrigerator for up to 4 days. Reheat in a skillet on the stovetop over medium-low heat, or in the microwave in 30-second increments, until warmed through.
If you like this recipe, you may be interested in these other delicious slow cooker recipes: