Takeout Pork Fried Rice recipe is a game changer for weeknight meals. Perfectly cooked pork and fluffy, crispy rice mix with colorful vegetables for an irresistible taste. It's easy to make and a must-try meal the whole family will love!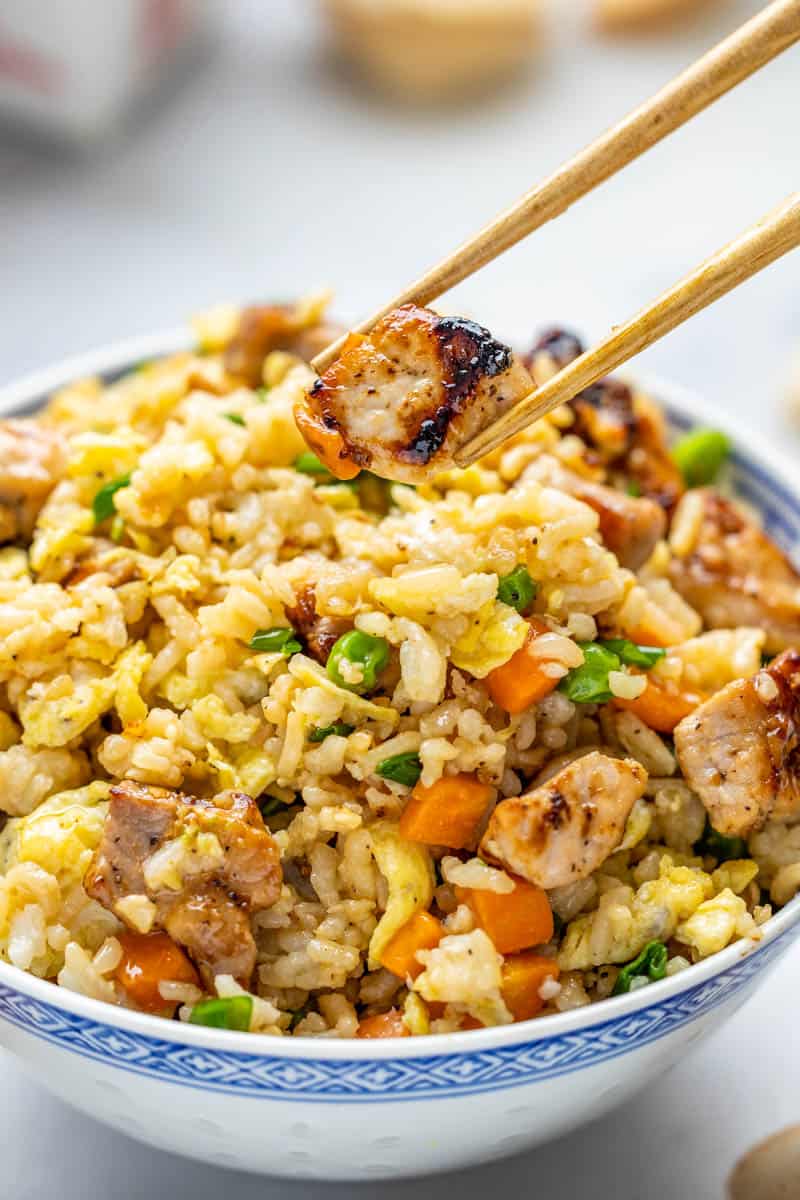 Are you tired of the same old weeknight meals? Want to try something new and delicious that's even better than takeout? Our Homemade Pork Fried Rice recipe is the perfect solution! The combination of perfectly cooked pork, fluffy, crispy rice, and colorful vegetables make for an irresistible taste that will have your family begging for seconds. Plus, it's so easy to make that you'll wonder why you haven't been making it all along.
Takeout pork fried rice is not an authentic Chinese recipe, but rather a typical American version of Chinese-American takeout restaurants. The Stay At Home Chef uses ingredients that are easily accessible for most people in the United States and Canada so that anyone can easily celebrate world cuisines even if their opportunities for travel or access to regional ingredients are limited.
Leftover Rice
One of the best things about this recipe is that it's perfect for using up leftover rice. Simply cook the rice according to package instructions, then store it in the refrigerator for up to 3 days. When you're ready to make the pork fried rice, simply add the cooked rice to the skillet as directed in Instruction line 6.
Vegetables Options & Substitutes
In this recipe, we've used frozen peas and carrots, but feel free to mix it up and use any vegetables you have on hand. Some other options include bell peppers, mushrooms, or even frozen mixed vegetables. If you're looking for a low-carb option, you can also leave out the rice and make cauliflower fried rice.
Cooking Equipment
A wok is traditionally used to make fried rice, but any large skillet or pan will work. The key is to have a pan with a large surface area so that the ingredients can be spread out and cooked quickly. Wok is great for stir-fry because it has a large surface area that allows for quick heating and cooking. But if you don't have a wok, a large skillet will work just as well.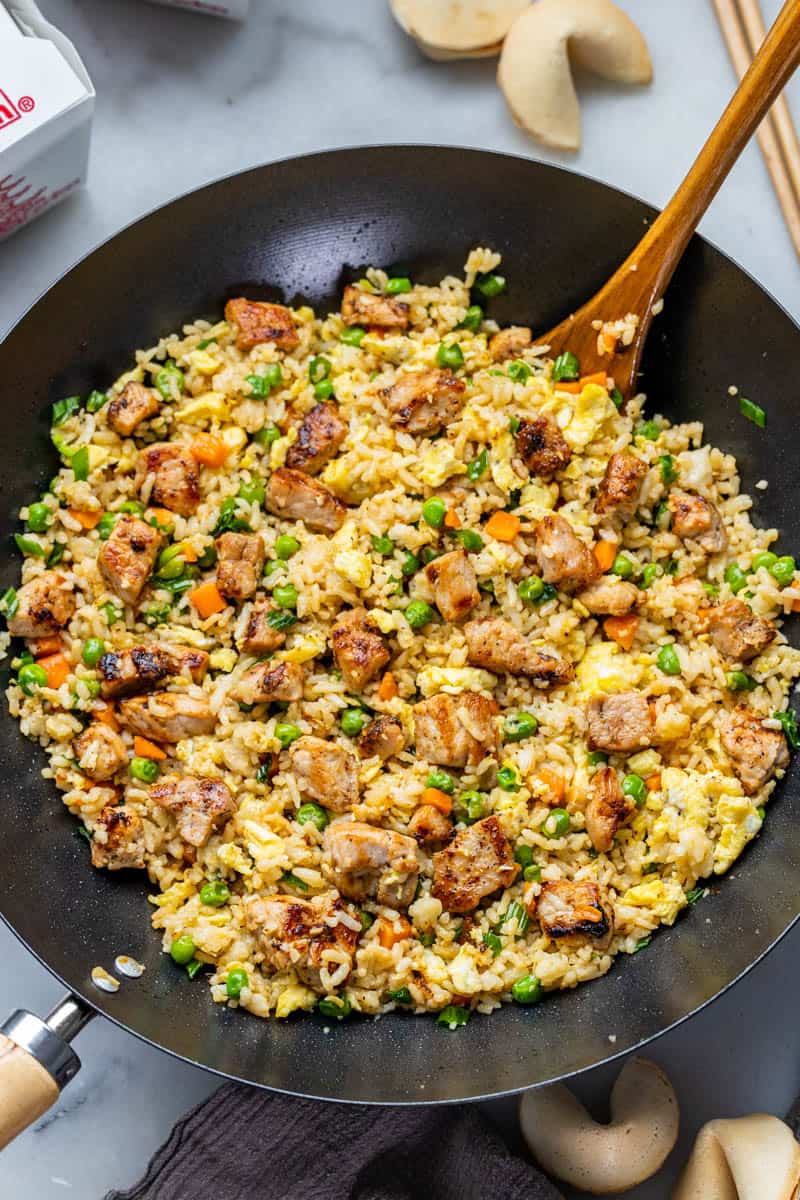 Storage and Reheating Instructions
Pork fried rice is best enjoyed immediately, but leftovers can be stored in an airtight container in the refrigerator for up to 3 days. To reheat, simply place the desired amount in a skillet over medium heat and stir until heated through. You can also reheat it in the microwave, but keep in mind that the rice may become a bit mushy.
If you like this recipe, you may be interested in these other delicious takeout-inspired recipes: