This Orange Chicken Recipe is even better than takeout! Chicken is breaded, fried, and coated with the most amazing sweet and spicy orange sauce. It is so quick easy to make, you'll never go back to takeout!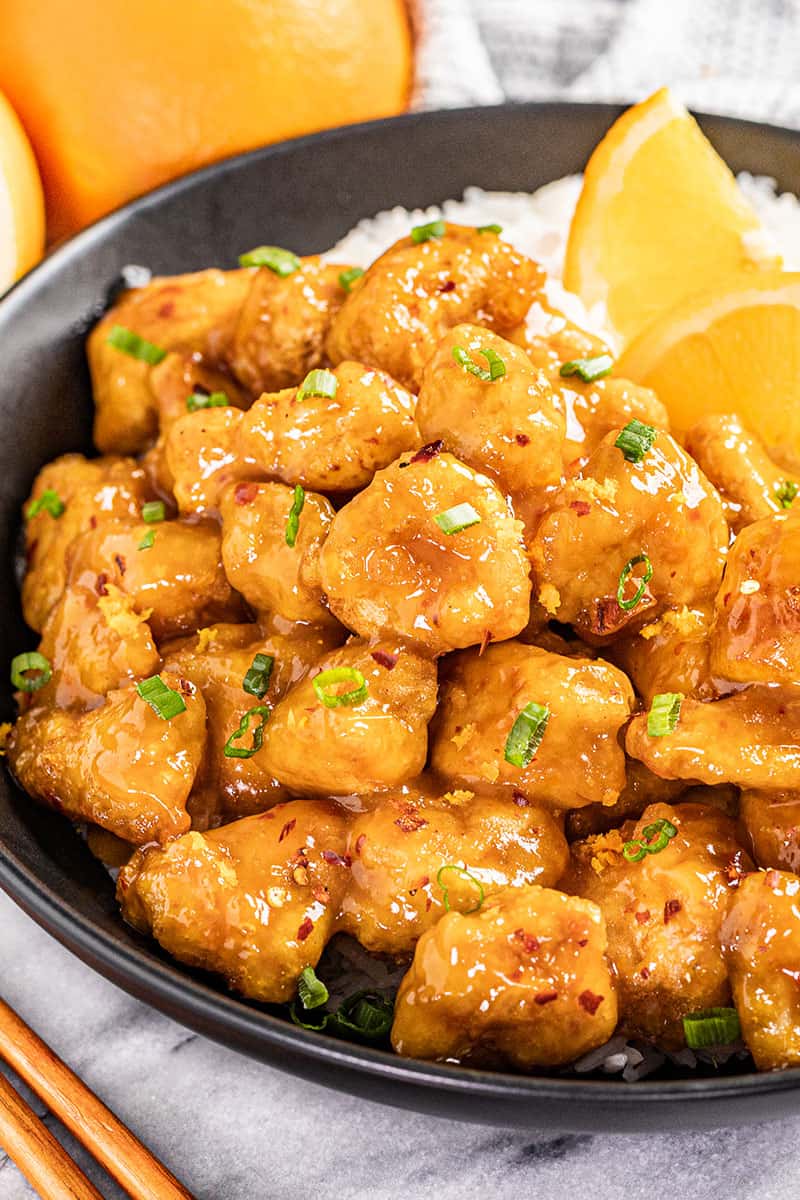 Chinese takeout is full of memories, hanging out at Panda Express and eating way too much food. It tasted so good, we would not stop until every last bite was gone. Unfortunately, we've found that our favorite childhood takeout just hasn't kept up with our ever evolving tastes into adulthood. While there is so much nostalgia there, we can no longer eat it like we used to. This recipe takes an old favorite and turns it into a delicious meal that is both kid and adult approved. Made-from-scratch always tastes better, and we know you'll agree.
Takeout Orange Chicken is not an authentic Chinese recipe, but rather a typical American version of Chinese-American takeout restaurants. The Stay At Home Chef uses ingredients that are easily accessible for most people in the United States and Canada so that anyone can easily celebrate world cuisines even if their opportunities for travel or access to regional ingredients are limited.
What is Takeout Orange Chicken?
Orange chicken is small, bite-sized pieces of chicken that have been breaded, fried, and coated in a tangy, orange sauce. The sauce has an intense sweet and salty orange flavor, with just a little bit of heat.
General Tso vs. Orange Chicken:
General Tso Chicken and Orange Chicken are very similar. Both involve chicken that is breaded and fried and coated in a sweet sauce. However, General Tso Chicken is chili based, while Orange chicken is orange based.
Frying Oil:
There are lots of different oils that work great for frying. The most economical choices tend to be vegetable oil and canola oil. Either will work in this recipe.
Is Orange Chicken a traditional Chinese recipe?
Orange Chicken is not a traditional dish found in China. It is a popular dish served at Chinese restaurants in North America, but it is most definitely not an authentic or traditional dish. It is said to have been invented by the popular restaurant chain Panda Express which serves up pseudo-Chinese food for an American palate and is in no way Authentic Chinese cuisine.
Chicken Options:
You can use either boneless skinless chicken breasts or boneless skinless chicken thighs, depending on whether you want white meat or dark meat. Chicken thighs will have a bit more gristle than breasts, but will be more moist.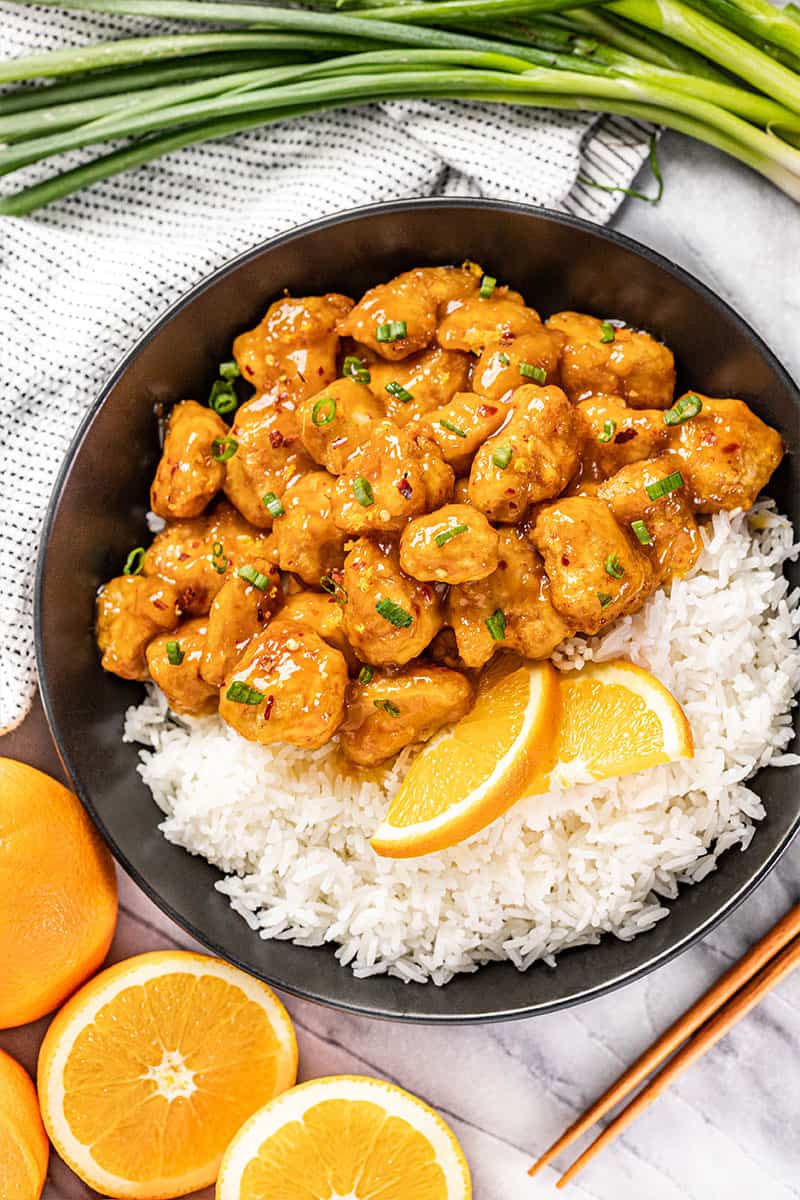 Storage and Reheating instructions:
Takeout orange chicken is best eaten fresh. Store any leftovers in an airtight container in the refrigerator for up to 5 days. Reheat in an oven-safe baking dish, in an oven preheated to 350 degrees until warmed through.
If you like this recipe, you may be interested in these other great Chinese takeout recipes: