Coconut Rice is easy to make and the perfect side dish for so many different styles of meals. It has a mild coconut flavor, but it's still delicious!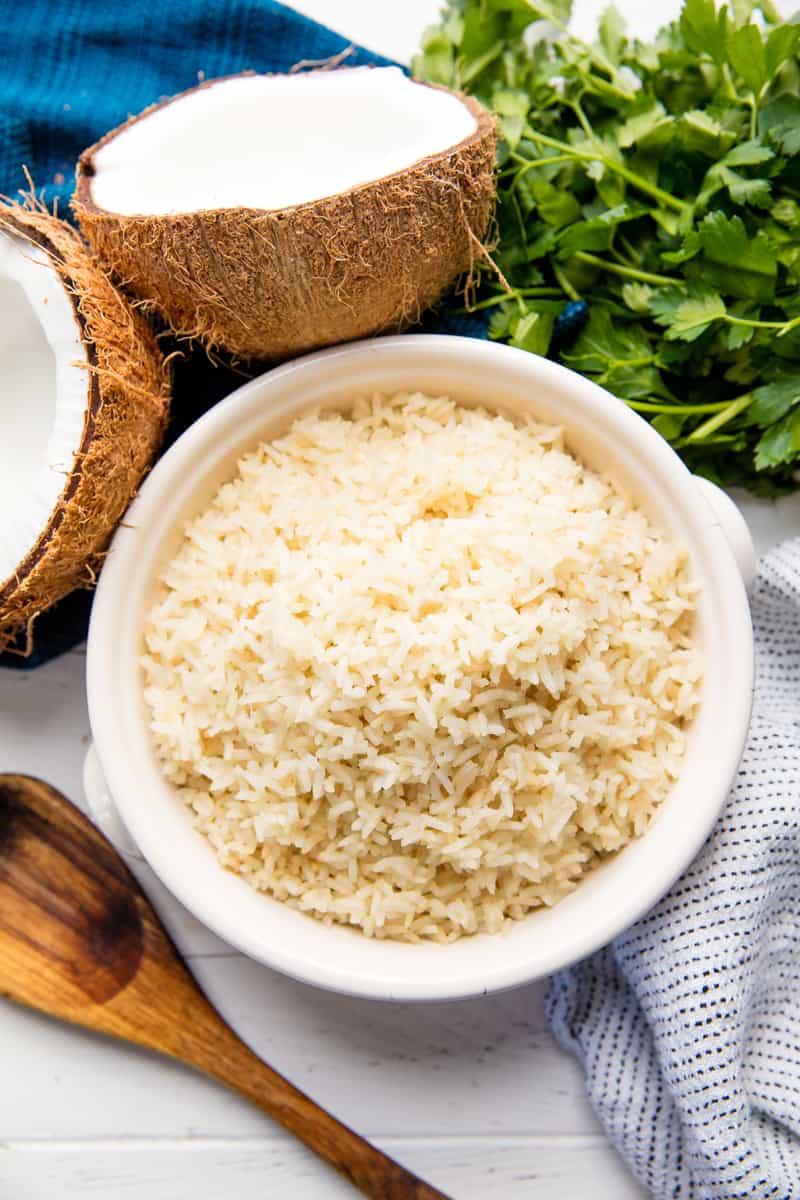 What does coconut milk rice taste like?
Rice cooked in coconut milk has a mild coconut flavor. It is slightly sweet, but only has a mild coconut flavor.
What kind of coconut milk should I use?
You can use either canned coconut milk or the kind of coconut milk that comes from a carton in the refrigerated section. Either will work. When using canned coconut milk, be sure to shake the can well before opening or stir the contents together after opening. There may be chunks, but don't worry, that is normal. Simply pour everything from the can in with the rice, chunks and all.
Can coconut rice be made with brown rice?
Yes it can, but the steaming time on the rice will need to be increased significantly. Instead of 15 minutes, steam the rice with the lid on for 50 to 60 minutes.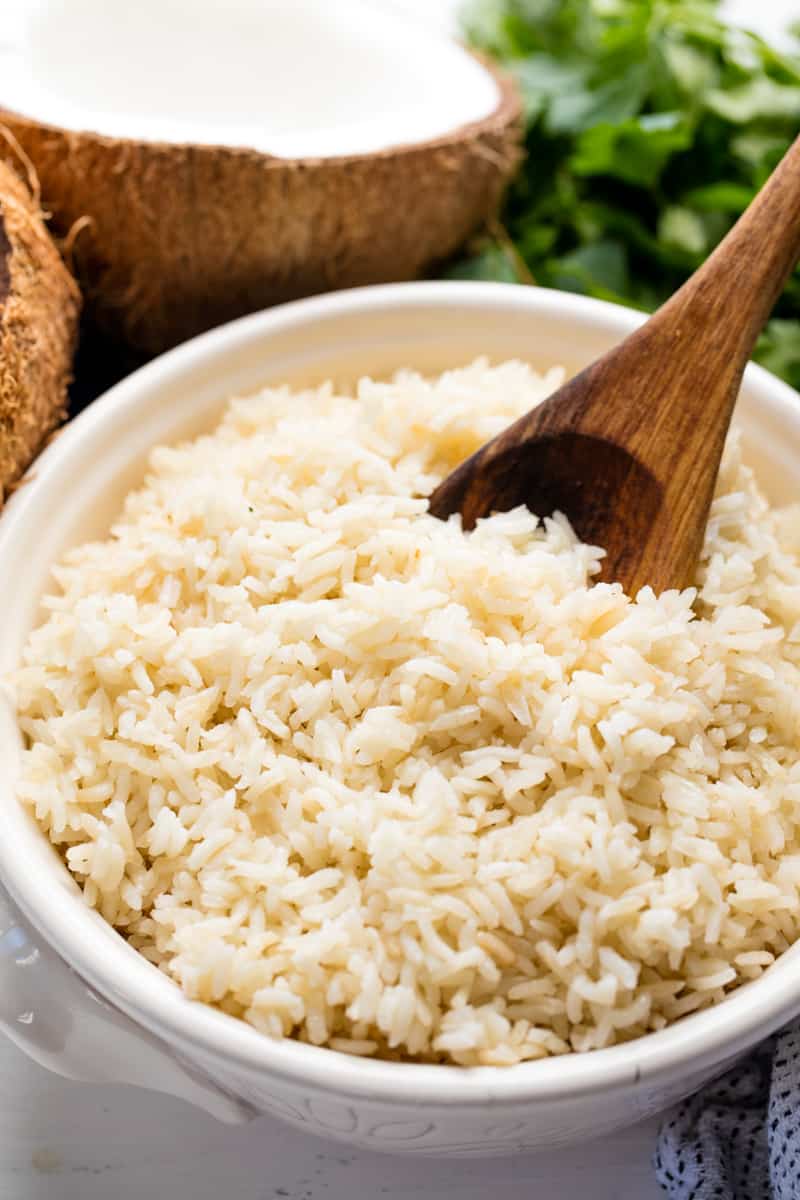 What kind of rice should I use?
Use any long grain white rice in this recipe. Avoid using specialty rices like arborrio or quick rices like instant rice. These kinds of rices require a different ratio of liquid to rice as well as different cooking times.
If you like this recipe, check out these fantastic main dishes that go perfect with this coconut rice: