This Lemon Garlic Chicken Broccoli Bake takes just minutes to put together for an easy weeknight dinner that your whole family can enjoy.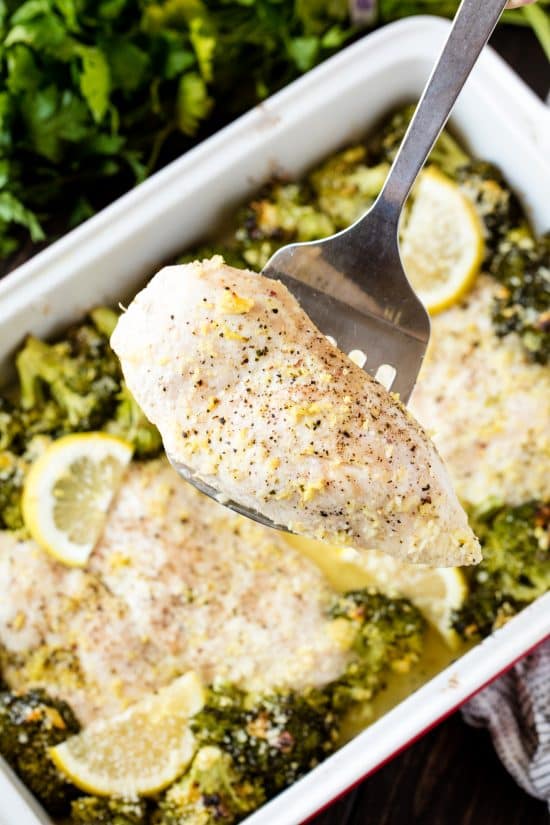 I love a good easy dinner that's all made in one pan. I also love my recipe for The Best Roasted Broccoli Ever so I combined the two to create one easy dinner that my whole family could love. The result is a fantastic meal that takes just minutes to put together. It's perfect for those busy nights when you just need to get something put together fast!
With school back in session, this meal is a great go to dinner option. Not only is it easy to put together, broccoli is good for those little developing brains, right?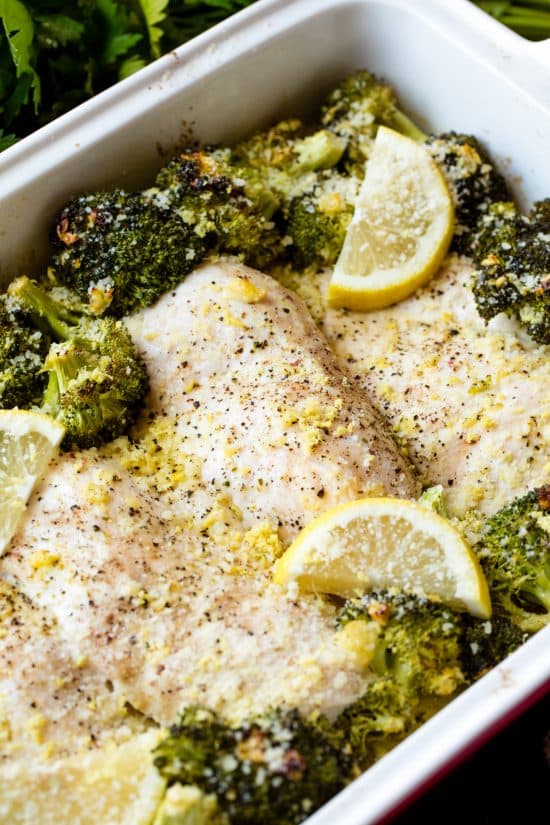 The recipe as written calls for a 9×13 pan, but you can also use a sheet pan for this dinner. What's the difference? The 9×13 pan will create more juices in the pan while the sheet pan will allow more of the liquids to evaporate. Cool, huh? Feel free to use whichever one works for you.
I have garnished by dish with lemon slices. This is completely optional as it is completely for looks. Granted, my kids do love to suck on lemon slices but that is bad for their teeth so I only let them do it occasionally.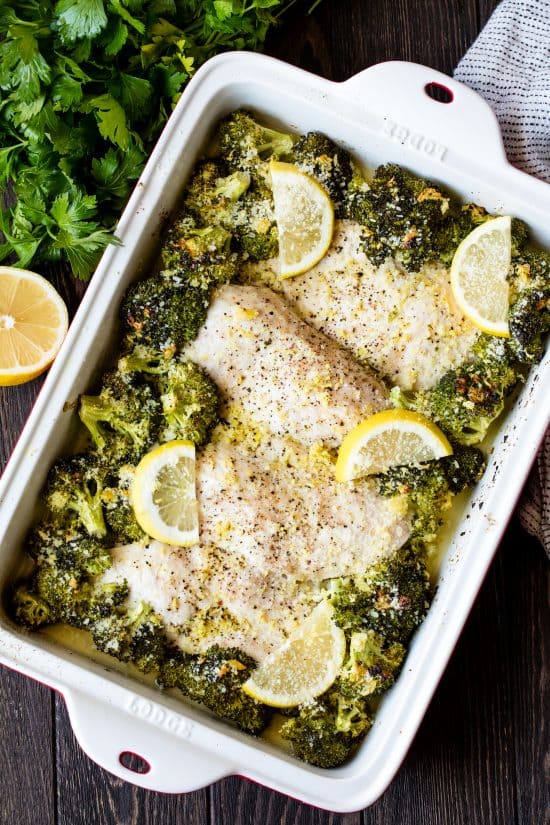 If you liked this recipe you may also be interested in some of my other easy recipes for weeknight meals like my Lasagna Stuffed Chicken Breasts or my Baked Honey Dijon Chicken and Potatoes. Both of them are amazing recipes that are also easy to make.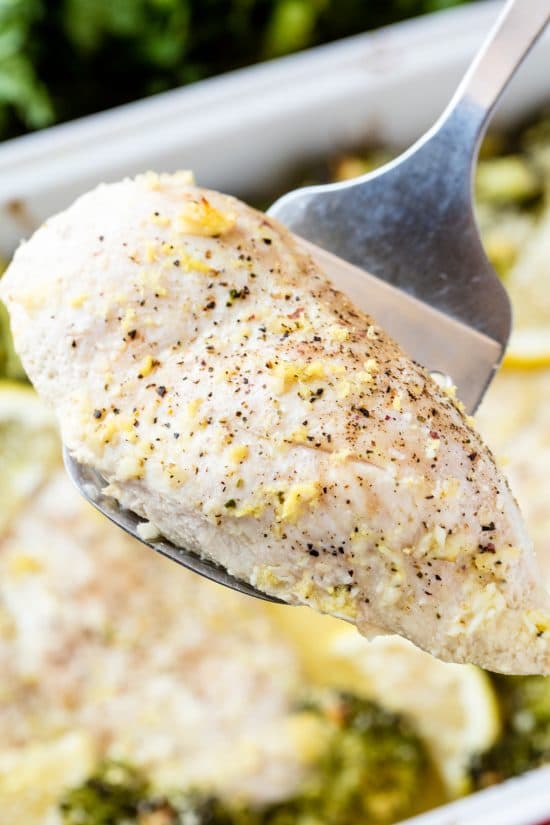 Watch the video below where I walk you through every step of this recipe, giving tips and tricks along the way. I have an entire cooking show over on YouTube that you can check out and binge watch. I embed these YouTube videos in all of my recipes here on the website so you can check them out there or right here.