Baked Honey Dijon Chicken and Potatoes is an easy weeknight dinner that will leave you wanting to lick the pan clean! It's hearty, filling, and a complete dinner all made in one pan.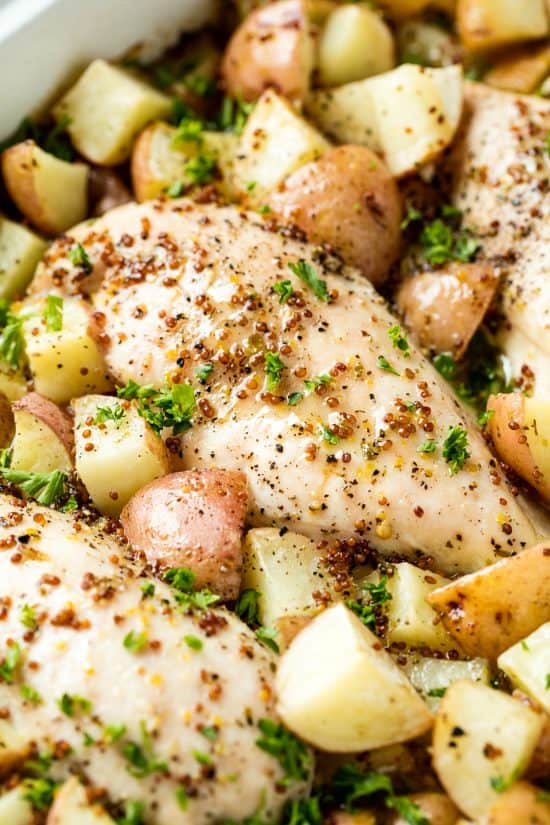 Looking for an easy weeknight dinner? Then look no further! This delicious dinner takes minutes to put together and pop in the oven leaving you plenty of time to catch up with the family before sitting down to dinner.
I've taken my deliciously addicting Honey Roasted Smashed Potatoes and turned it into a complete meal. The sauce is absolutely killer! Every time I make it my husband wants to lick the pan, and I can't blame him because I want to lick it clean too!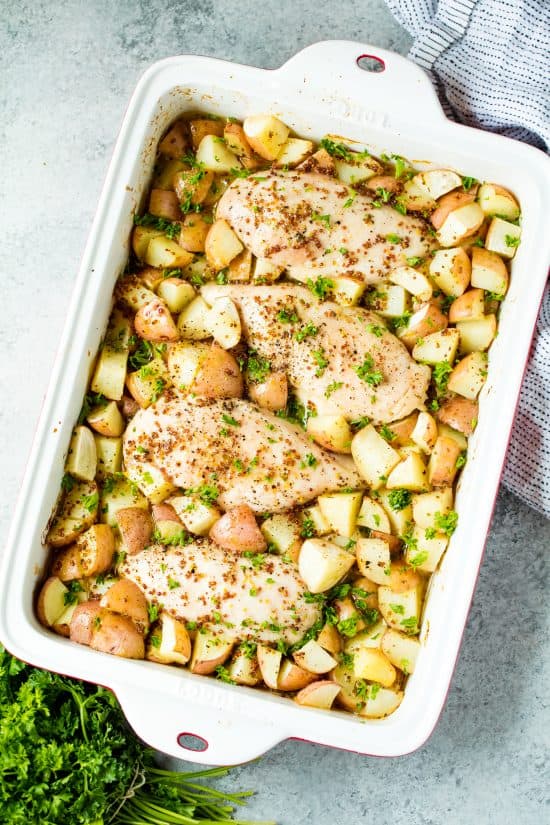 To make this recipe really shine, be sure to use whole grain dijon mustard. Not only does it give a beautiful finished look, it's also super tasty. If you don't have it though, you can always use regular dijon mustard.
This recipe can be garnished with a little bit of chopped fresh parsley to add a little bit of color. Without the parsley it can be a bit bland looking, but trust me, this meal is packed full of delicious flavor!
For other easy weeknight recipes be sure to check out my Easy Baked Lemon Garlic Tilapia which makes great use out of America's most eaten fish, or if you need an easy dinner for breakfast option, be sure to check out my One Pan Breakfast Bake. It's super easy and is my breakfast secret weapon!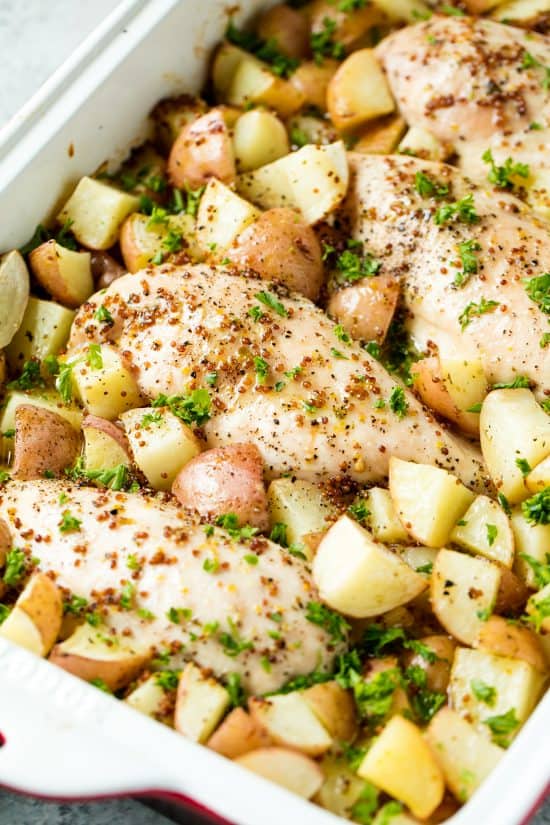 Watch the video below where I walk you through every step of this recipe. I like to include a full cooking show with every recipe of mine. You can see my entire library of content over on YouTube. There's hundreds of recipes waiting for you to enjoy!