This Garlic Lime Skillet Chicken is a simple, easy dinner idea that will get a tasty dinner on the table fast.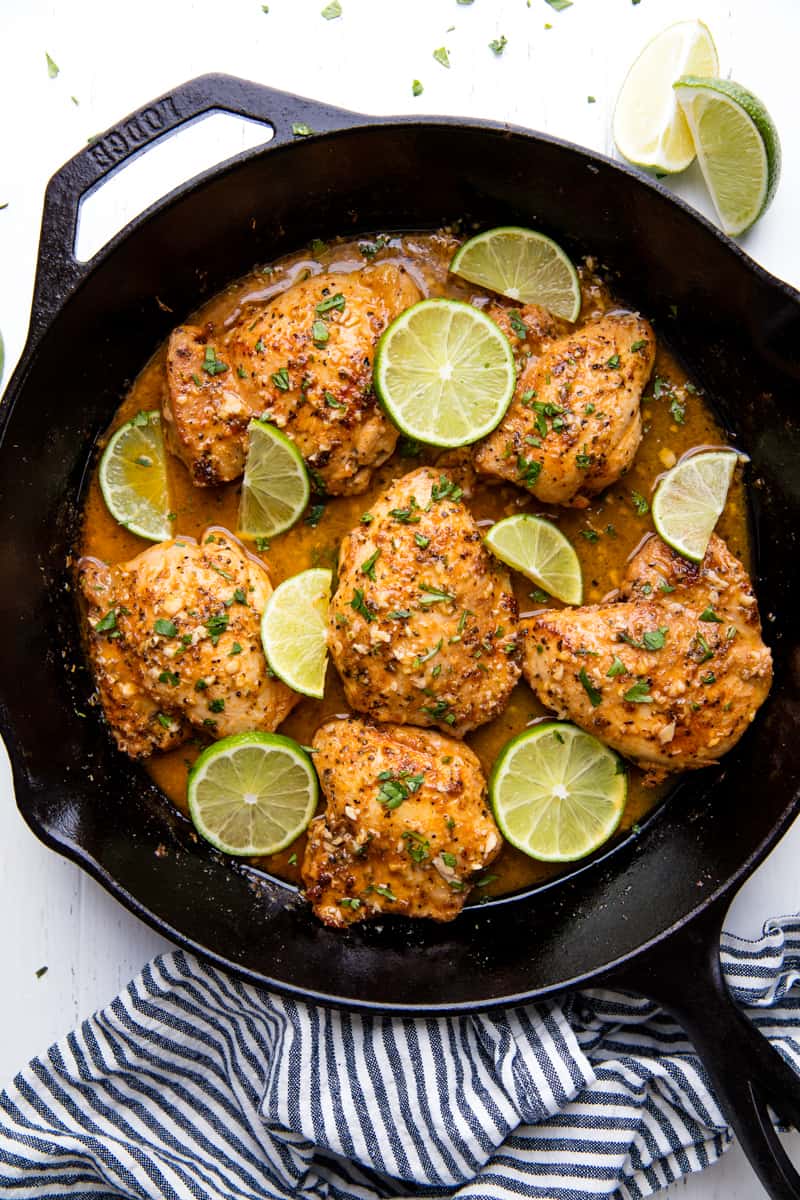 Looking for an easy dinner idea? Look no further! This chicken is easy to make and uses spices you probably already have in your pantry. This recipe is flavorful and will easily become a family favorite. It can be made either in a skillet, or take it out to the grill for some spring and summer backyard barbecue action.
What kind of skillet should I use?
A heavy bottom skillet will provide the most even heat distribution. Cast iron pans work great for skillet cooking, but you can use other pans as well like stainless steel or nonstick. Choose a skillet that has a thick, heavy bottom to it.
What temperature does chicken need to be cooked to?
Chicken needs to be cooked to an internal temperature of 165 degrees F. The actual time that it takes to reach that temperature varies based on the amount of heat applied and the size and thickness of your piece of chicken. Cuts of chicken do vary in size so use a meat thermometer for the most accurate results.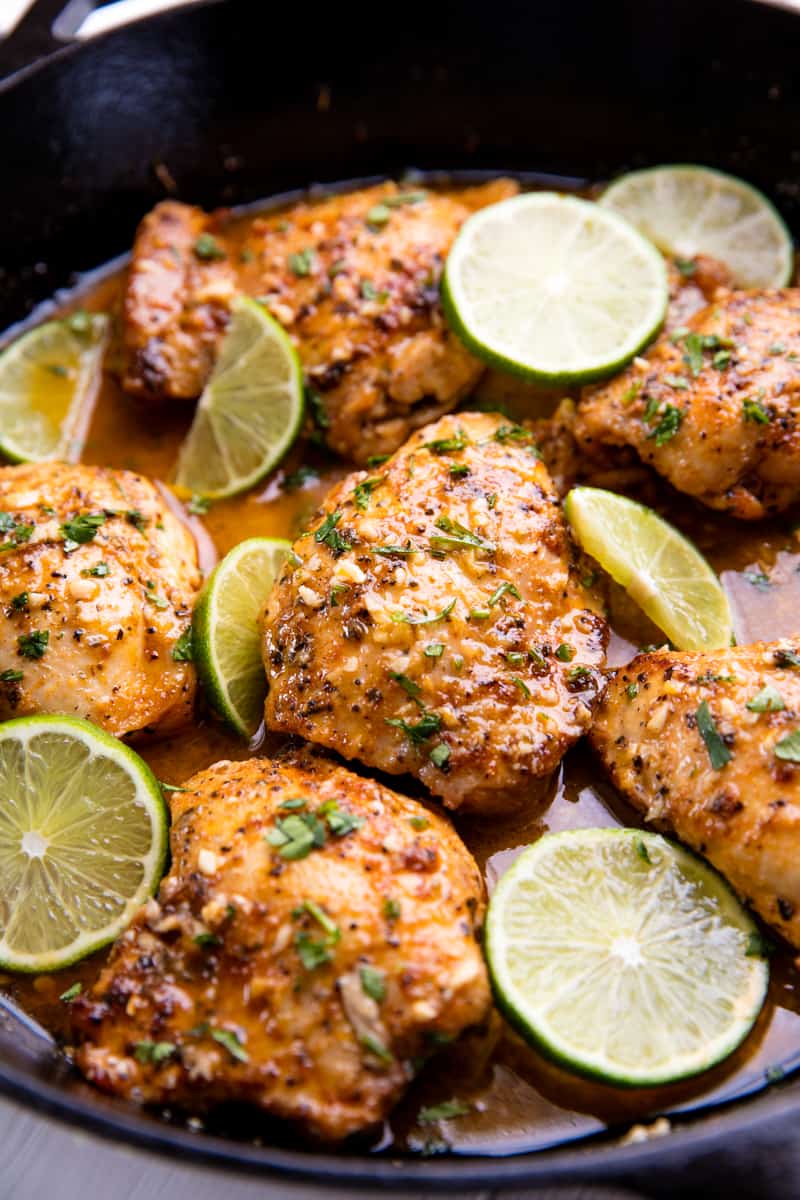 Can I use chicken breasts in this recipe?
Yes, you can! Boneless skinless chicken breasts will work great in this recipe as well. The cooking time will change slightly, depending on the size and thickness of your chicken breasts. Chicken always needs to be cooked to an internal temperature of 165 degrees F.
If you like this recipe, check out these other easy chicken dinner ideas: