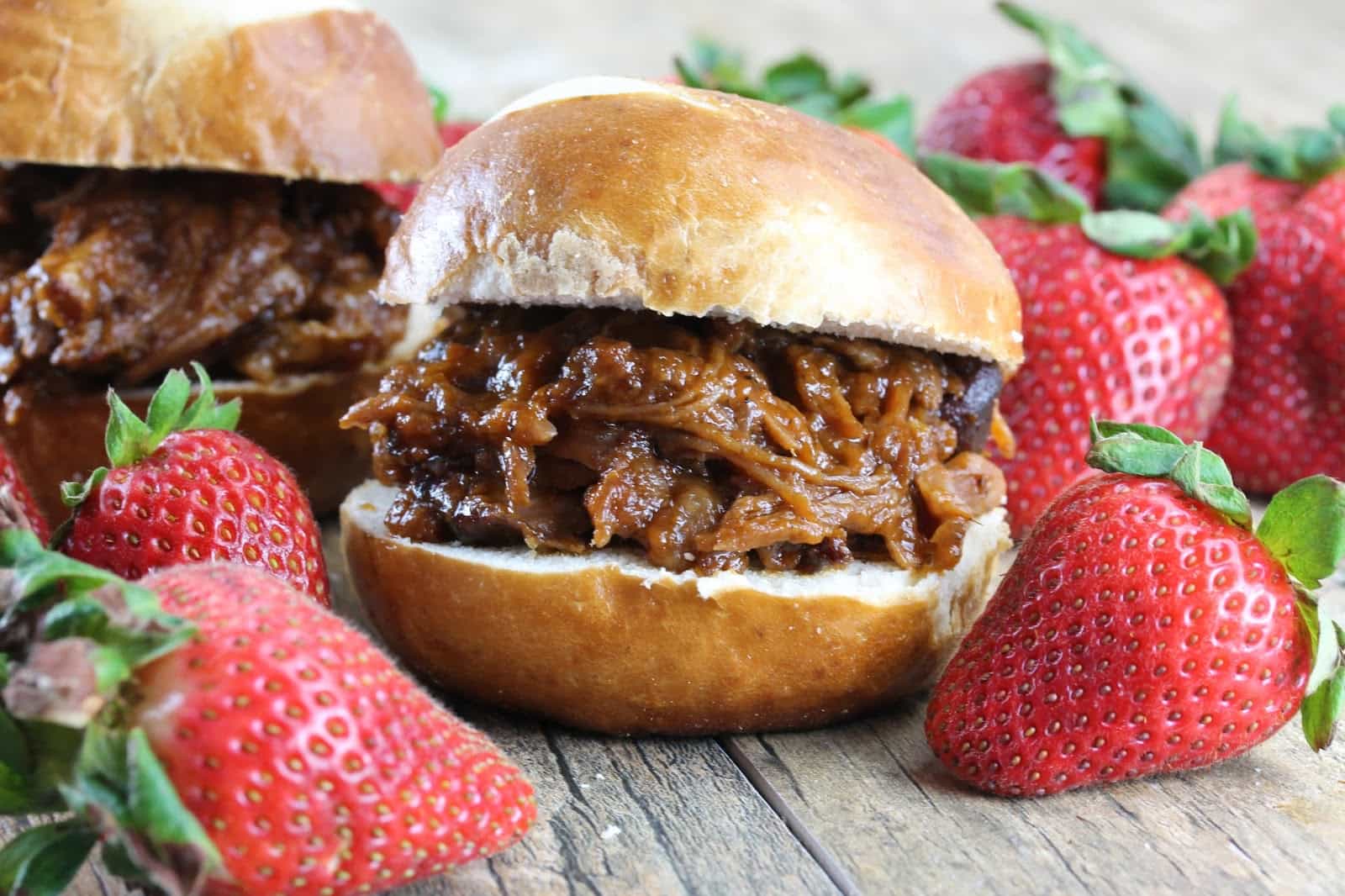 I'm back at you with yet another tasty, easy slow cooker meal. This one is all about springtime with fresh strawberries turned into a tasty and spicy barbecue sauce with the ever popular chipotle chile. This finger-licking sauce is also found in my slow cooker cookbook

made over baby back ribs. I catered a large dinner last summer where I served pulled pork with three different barbecue sauces, strawberry-chipotle being one of them. Each sauce received rave reviews and several attendees were begging for the recipe. Today I'm giving you a simple way to enjoy this sweet and spicy pulled pork in an easy prep slow cooker version that is sure to impress at any table. I like to serve my pulled pork on pretzel rolls, because hello, pretzel rolls are freakin' delicious! Ultimately you can use any bun you'd like. I also make some mean homemade hamburger buns and some buttery brioche buns. This meat is pretty killer any way you roll.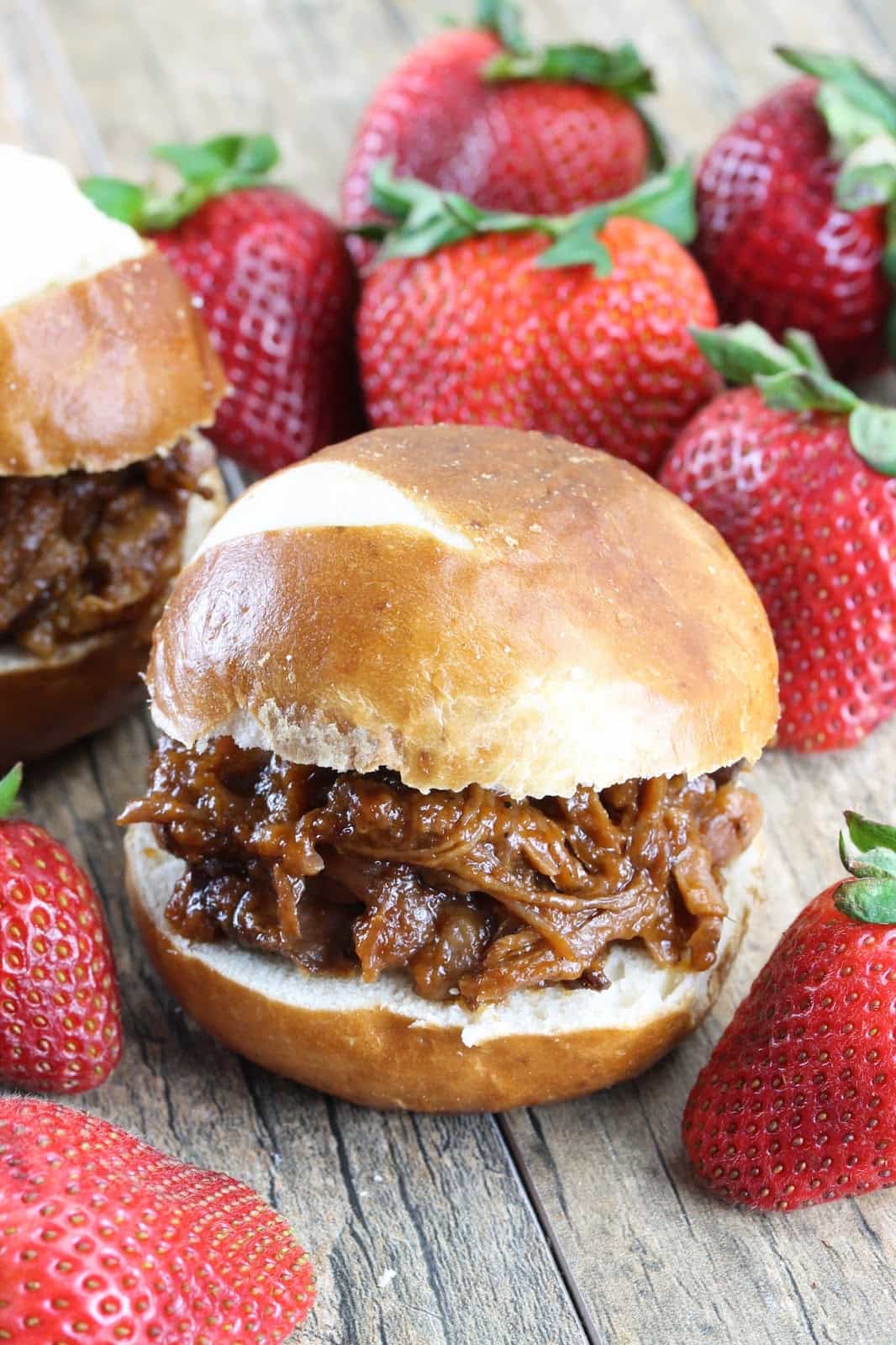 Prep Time: 10 minutes
Slow Cooker Time: 8 hours, low
Yield: Serves 6 to 8
Ingredients
2 tablespoons olive oil
1 large sweet onion, diced
2 cloves garlic, minced
2 cups strawberries, hulled
3 chipotle chiles in adobo sauce
1 cup ketchup
2/3 cup brown sugar, tightly packed
1 tablespoon Worcerestershire sauce
2 teaspoons ground mustard
1/2 teaspoon black pepper
1 (3 to 4 lb) pork butt or shoulder roast
Instructions
1. Heat olive oil in a large saucepan over medium-high heat. Add sweet onion and saute, stirring occasionally, for 5 minutes.
2. Add garlic and saute for 60 seconds.
3. Stir in strawberries, chipotle chiles, ketchup, brown sugar, Worcestershire sauce, ground mustard, and black pepper. Increase heat to high and bring to a boil.
4. Transfer to a blender or a food processor and blend until smooth.
5. Place your pork roast into a slow cooker. Pour sauce over pork.
6. Cover and cook on low for 8 hours.