Easy Lemon Herb Baked Chicken Breast is a quick and healthy meal that is oh, so delicious! It is perfect for busy weeknights, and everyone in the family will love it!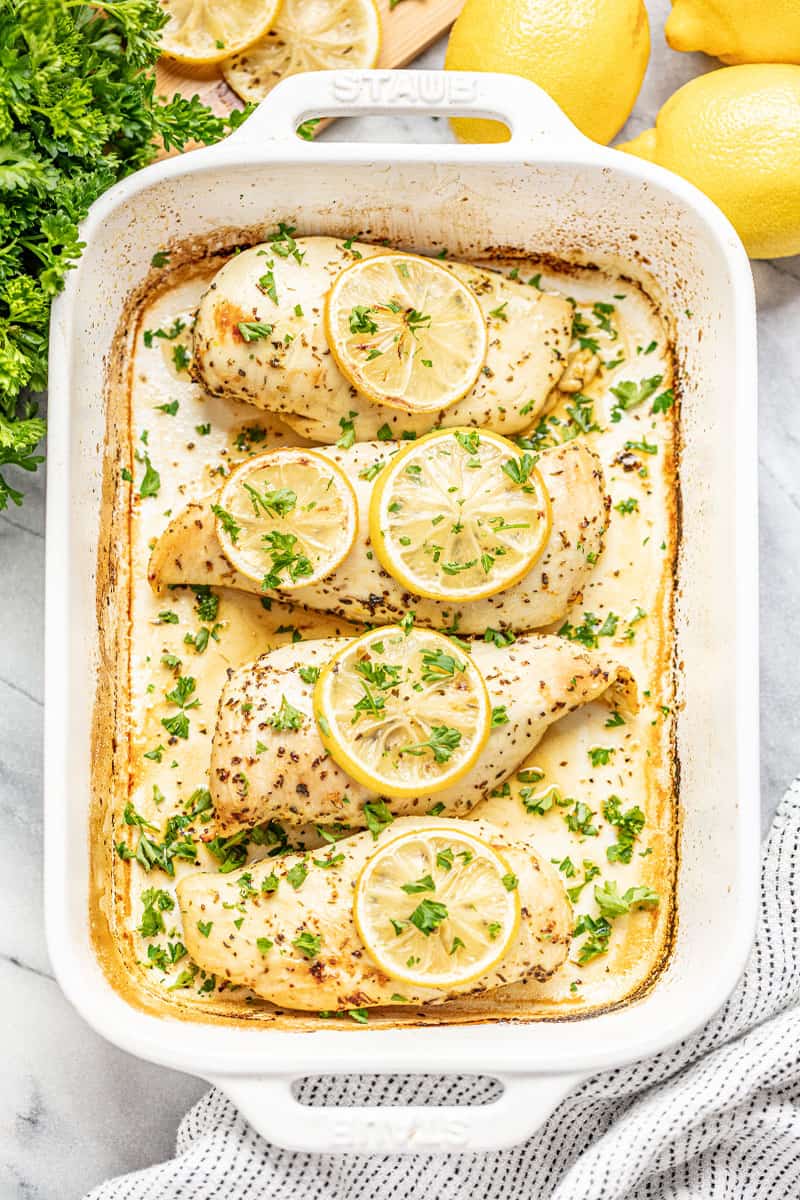 Chicken is perfect for a quick meal and healthy protein. It can be dressed up in so many different ways, and we have certainly gone about trying them all! We love this baked lemon herb recipe because it takes practically zero prep time, yet tastes like we spent hours in the kitchen. That slight tang from the lemon with the heat of lemon pepper mix beautifully together, and it is certainly a mystery how we could possibly get so much flavor out of such a simple recipe.
Juicy Chicken Tip:
The secret to a juicy baked chicken breast is to cook it at a high temperature, blasting it with heat over a short period of time. Use a meat thermometer for 100% accuracy to ensure you don't over-bake and dry out the chicken. 
Chicken Options:
Chicken thighs and drumsticks bake beautifully when prepared this way. All you'll need to adjust is potentially the cooking time. No matter which cut of chicken you use, you'll want to make sure it still reaches an internal temperature of 165 degrees Fahrenheit. 
Lemon Slices in Easy Lemon Herb Baked Chicken Breast:
Not only do the lemons add amazing flavor to the chicken, but they taste amazing themselves. Try one and fall in love with the intense lemon flavor!
Make Ahead Instructions:
You can make the marinade up to 8 hours ahead. We like to start it in the morning so it can marinate all day, leaving us to simply put it in the oven to bake!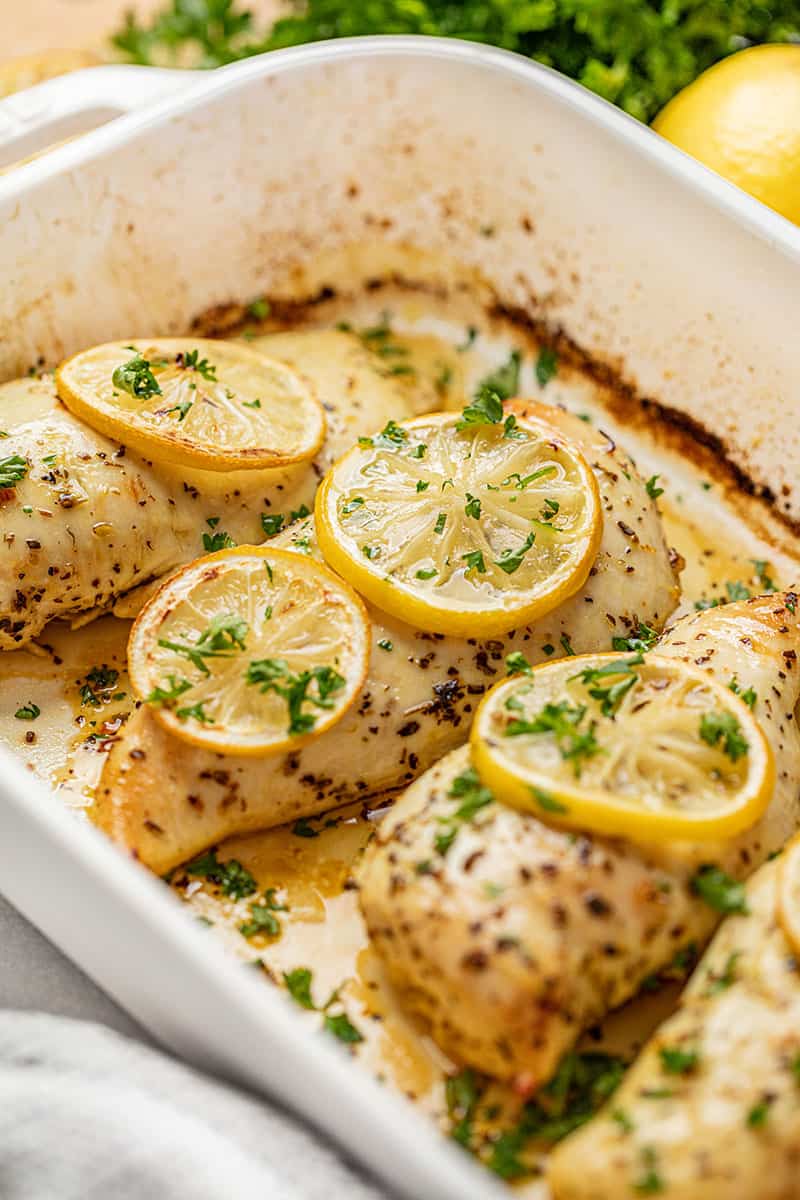 Storage and Reheating Instructions:
Store any leftovers in an airtight container in the refrigerator for up to 5 days. Reheat in an oven preheated to 350 degrees Fahrenheit until warmed through.
If you're looking for some other easy and delicious chicken recipes, here are some that you will love:
Watch the video below where Rachel will walk you through every step of this recipe. Sometimes it helps to have a visual, and we've always got you covered with our cooking show. You can find the complete collection of recipes on YouTube, Facebook Watch, or our Facebook Page, or right here on our website with their corresponding recipes.