These baked chicken nuggets are simple, yet yield a flavorful, moist baked version of chicken nuggets that grown ups can love just as much as kids. They are the best baked chicken nuggets ever!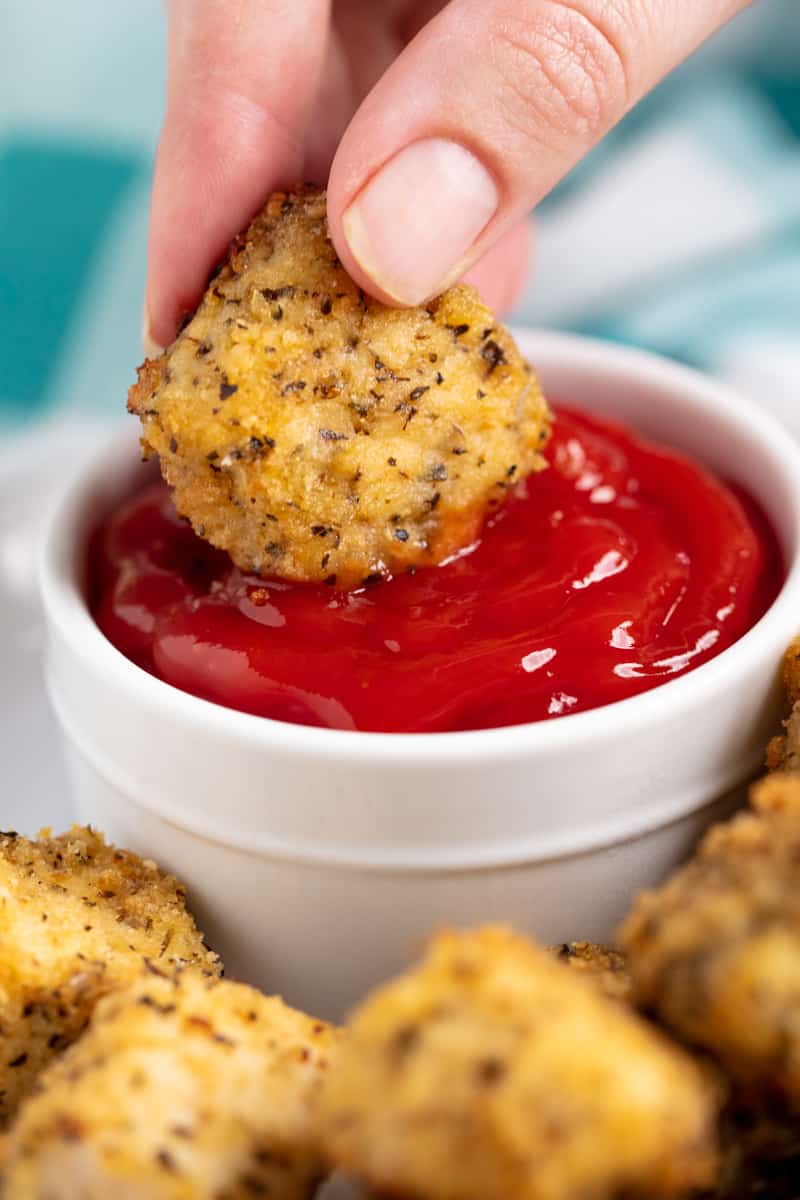 These chicken nuggets use real chicken breast meat so you know they will be a much higher quality than that ground bunch of mystery stuff you find in the drive thru. They are dipped in butter and rolled in a flavorful bread crumb mixture that includes cheese. Yes, cheese. It makes everything better! If you are looking for a lower fat option, you can use buttermilk (or a buttermilk substitute) in place of the butter. Buttermilk will give the chicken nuggets more of a fried chicken flavor.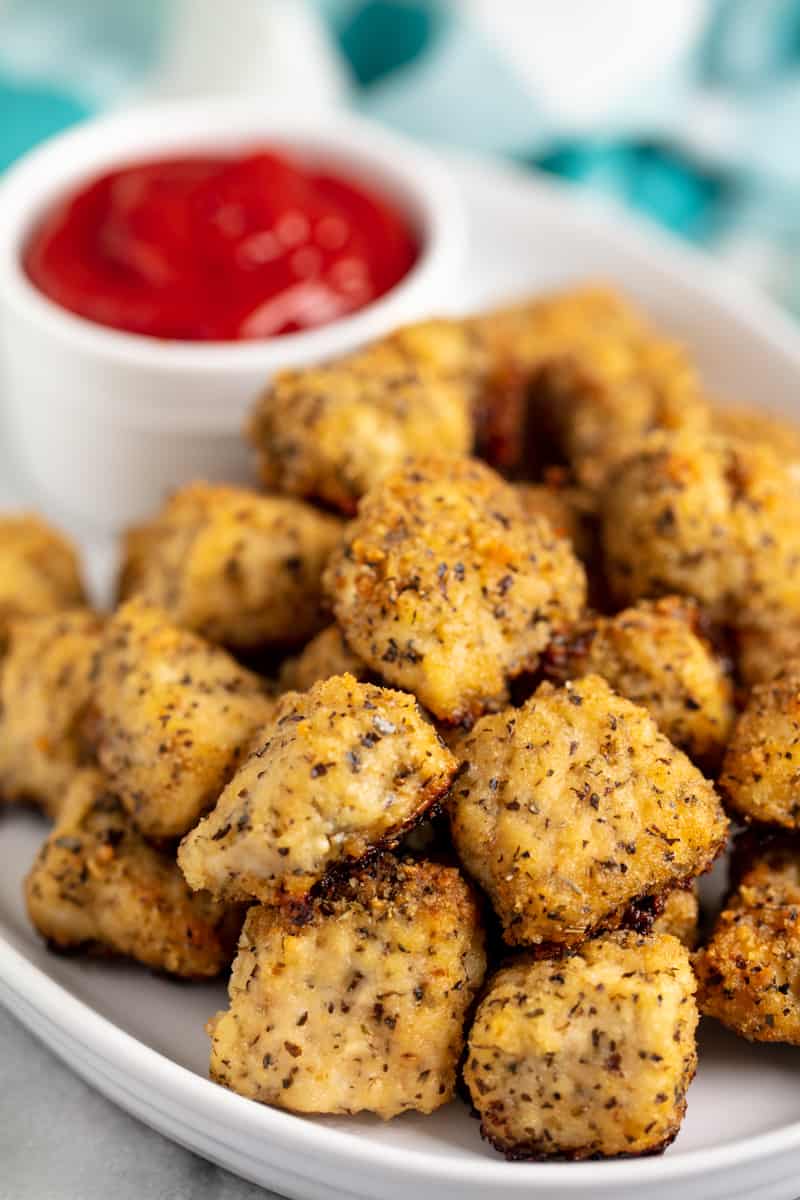 Can you double this recipe?
Looking to feed a crowd or make some easy freezer meals for the future? Good news, this recipe can be doubled, tripled, or even quadrupled with ease. You'll simply need a larger mixing bowl and more baking sheets. Double all ingredients. The cooking time will remain the same.
How many chicken nuggets will this recipe make?
The number of chicken nuggets that you will get from each chicken breast depends on the size of the chicken breast and how small or large you cut each piece. We have found that on average we get about 40 chicken nuggets.
Can I freeze these to cook later?
You can easily make these ahead of time and freeze them before baking for a quick and easy freezer meal. Prepare the chicken nuggets as directed by breading them and placing them onto a baking sheet. Instead of baking, just pop the baking tray into the freezer. Once frozen transfer them to a resealable plastic freezer bag. When you are ready to eat, just pop them back onto a baking sheet and bake in a 400 degree F oven for 30-35 minutes. These chicken nuggets will stay good in the freezer for 1-2 months.
Watch the video below where Rachel will walk you through every step of this recipe. Sometimes it helps to have a visual, and we've always got you covered with our cooking show. You can find the complete collection of recipes on YouTube, Facebook Watch, or our Facebook Page, or right here on our website with their corresponding recipes.