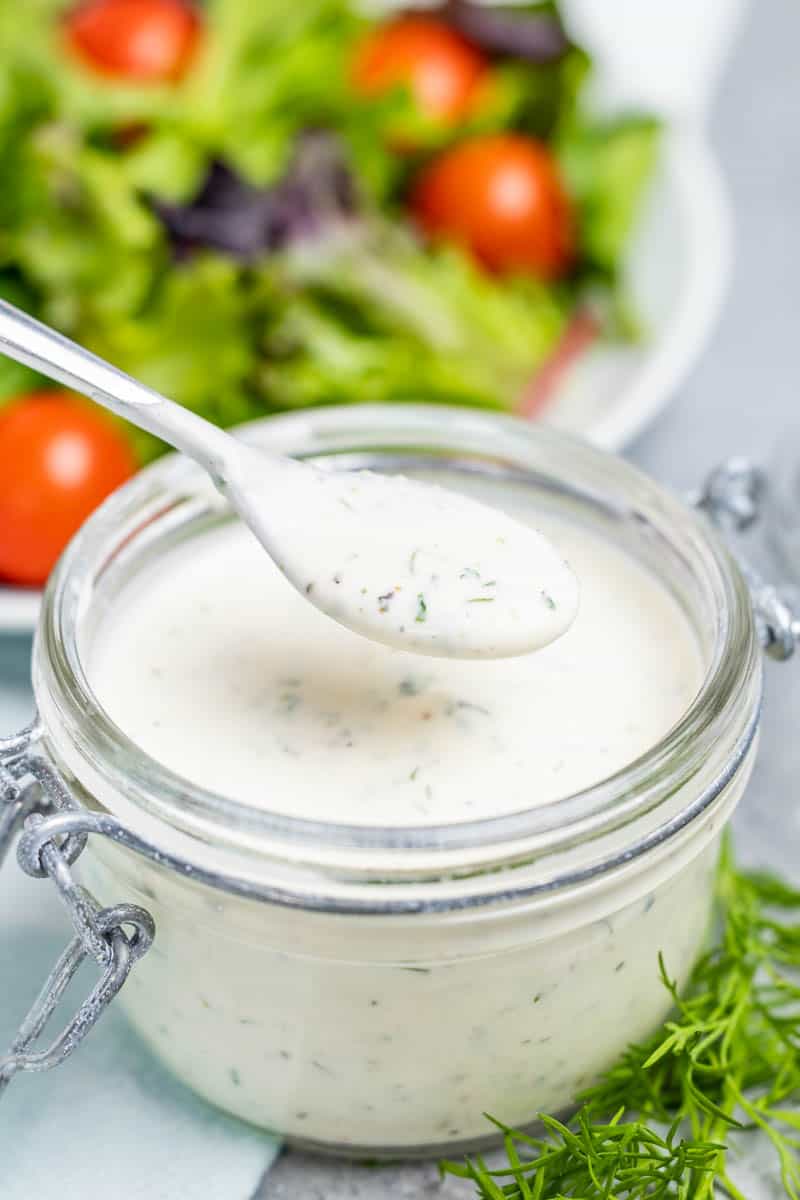 Elevate your salads and appetizers with our Homemade Ranch Dressing recipe. This rich, creamy dressing is easy to make, and once you try it, you'll never go back to store-bought!
Ranch dressing lovers, rejoice! Our homemade ranch dressing recipe brings a burst of flavor and freshness to your favorite dishes, taking them to a whole new level. By making your own ranch dressing, you can say goodbye to preservatives and additives often found in store-bought versions, while also customizing the taste to your liking. This homemade version of the classic dressing not only offers the perfect balance of creaminess and savory goodness, but also allows you to explore new variations by adjusting the herbs and spices. So why not whip up a batch of this delectable dressing today and experience the difference homemade can make? Your taste buds will thank you!
A Brief History of Ranch Dressing
The story of ranch dressing began in the 1950s when Steve Henson, a Nebraska cowboy, created the dressing at his dude ranch in California, called Hidden Valley Ranch. It quickly gained popularity as a versatile and flavorful condiment, eventually becoming a household name in America. Today, ranch dressing is used in countless dishes, from salads and appetizers to pizza and fries, showcasing its significance in American culinary culture.
Frequently Asked Questions
Can I substitute sour cream for the mayonnaise?
Yes, you can use sour cream as a substitute for the mayonnaise to give the dressing a tangier taste.
Can I use regular milk instead of buttermilk?
You can use regular milk if needed, but the dressing may not be as thick. Consider adding a bit of lemon juice to the milk to mimic the acidity of buttermilk.
How can I make the dressing more runny?
You can add in extra buttermilk if you want a thinner consistency.
Plant-Based Substitutions
For a plant-based alternative, you can substitute the mayonnaise with a vegan mayonnaise, and the buttermilk with your preferred milk alternative (such as oat milk or soy milk) mixed with a small amount of vinegar or lemon juice.
Serving Suggestions
Serve your homemade ranch dressing as a dip for fresh vegetables, a sauce for buffalo wings, or drizzled over your favorite salad. Each serving size is approximately 2 tablespoons.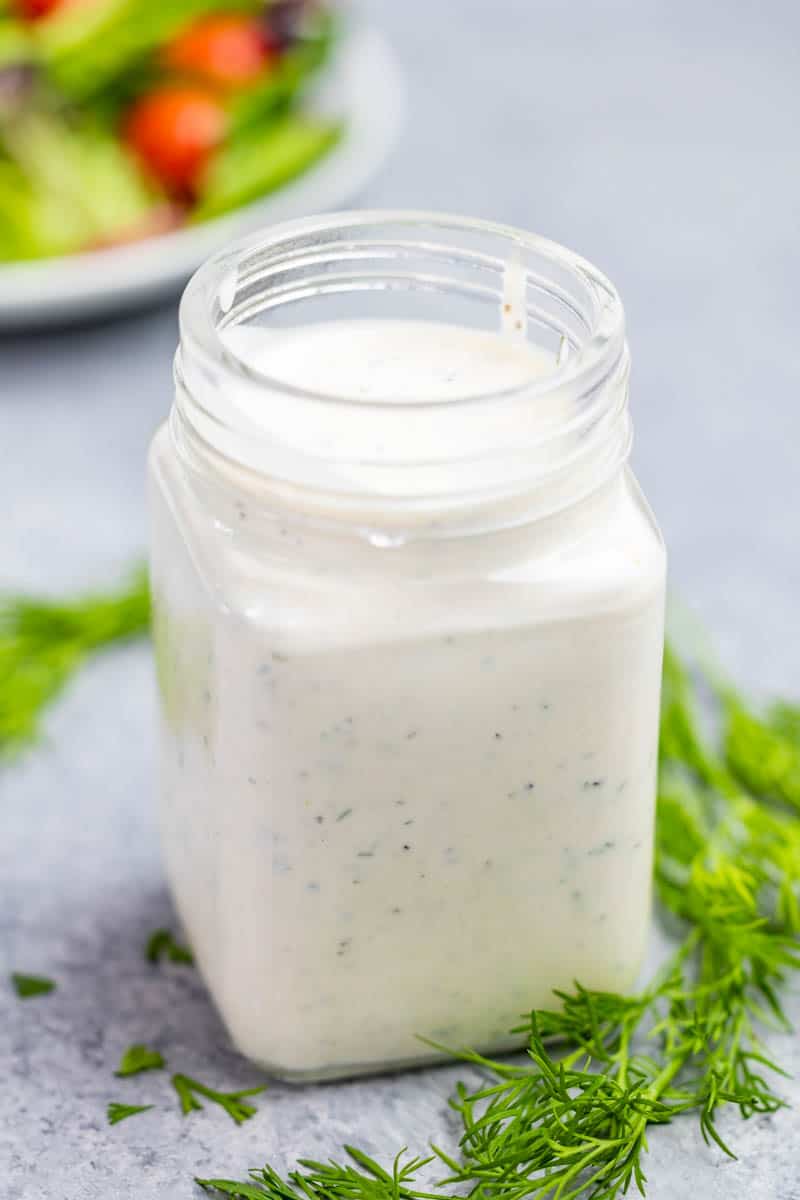 Storage Instructions
Store the ranch dressing in an airtight container in the refrigerator. It will keep for 7-10 days. Give it a good stir before serving.
If you like this recipe, you may be interested in these other delicious salad dressing recipes: