Easy Tzatziki sauce is light, creamy, and full of bright flavors, making it a versatile sauce. You can use it as a dipping sauce for breads or vegetables, on gyros, or as a condiment. You'll be amazed at how quickly this recipe comes together.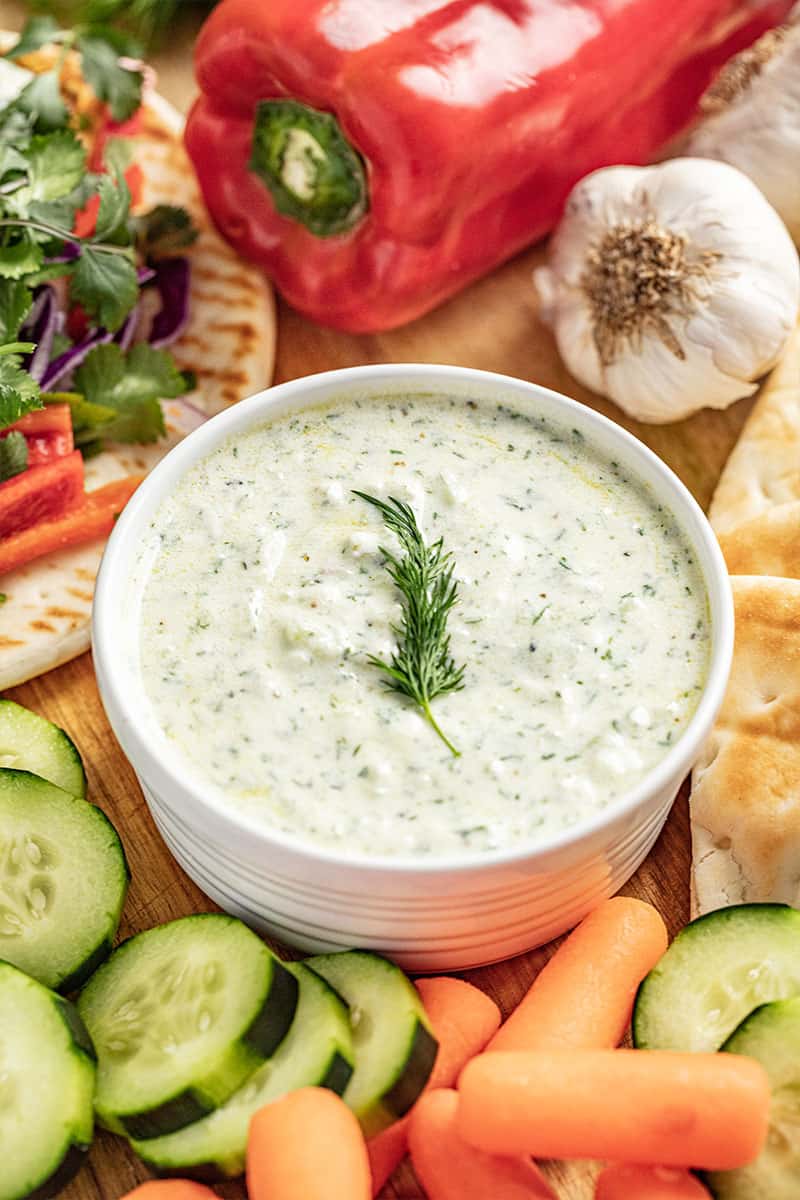 Tzatziki sauce is wildly popular and extremely important in Greek cuisine. Traditionally, you could find it served with pita bread, Souvlaki, and gyros. We love this as a dip with fresh, crunchy vegetables. But there's nothing quite like a gyro: pita bread, gyro meat, lettuce, diced tomato, onions, and of course, Tzatziki sauce.
Tzatziki sauce can only be as good as the ingredients used. High quality extra-virgin olive oil, full-fat greek yogurt, fresh squeezed lemon juice, crisp cucumbers, and fresh (not dried) dill will all make for an amazing Tzatziki sauce. Store bought lemon juice and bottom shelf olive oil have no place in an authentic Tzatziki sauce recipe. Simple, quality, fresh ingredients are what make this recipe so exceptional.
Fresh Dill Substitutes:
We highly recommend fresh dill. However, if you need to substitute, you can replace with 1 teaspoon of dried dill. You can also substitute with fresh mint leaves or parsley.
Yogurt Options for Tzatziki Sauce:
The flavor is in the fat! We used and recommend full-fat greek yogurt. However, you can use any plain yogurt.
Bottled vs. Freshly Squeezed Lemon Juice:
Store bought, bottled lemon juice truly will not do in a homemade Tzatziki sauce. This recipe really needs the flavor and brightness from freshly squeezed lemons.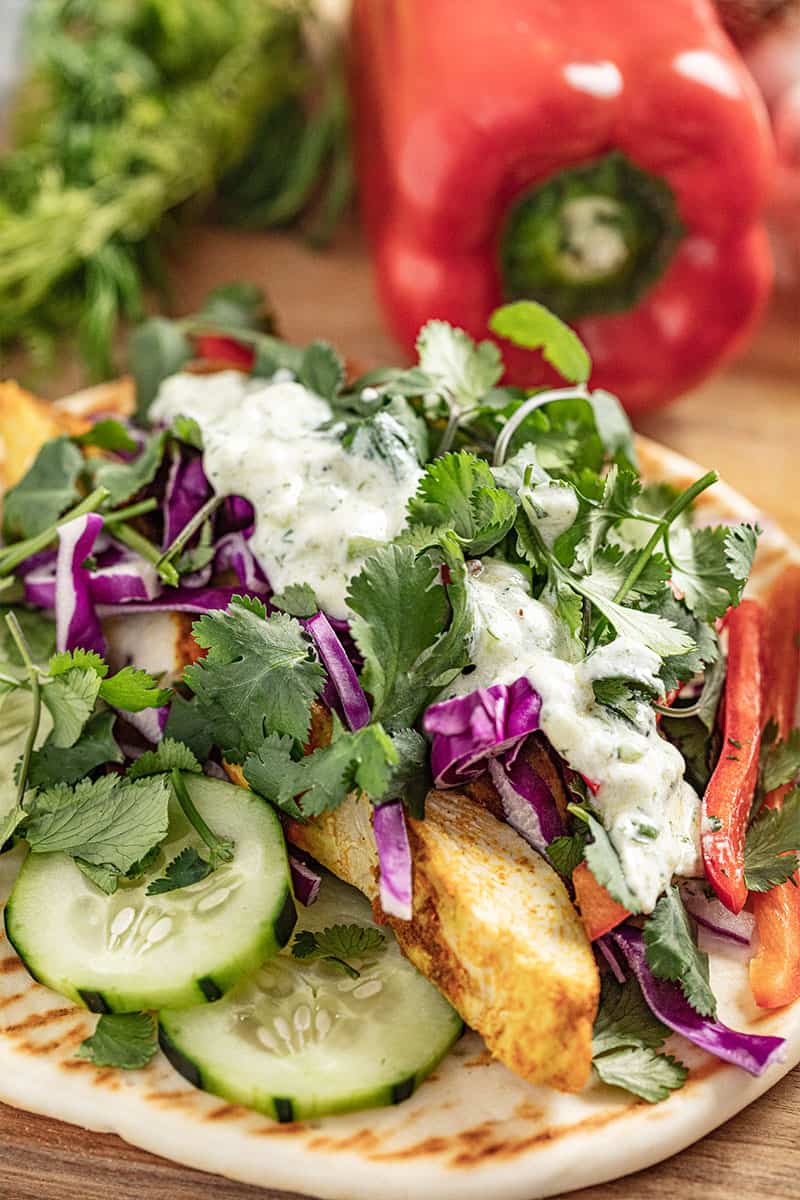 Storage Instructions:
Store in an airtight container in the refrigerator for up to one week. Use the freshest ingredients you can find to allow the tzatziki to keep longer.
If you like this recipe, you may be interested in these other delicious Greek inspired recipes:
Watch the video below where Rachel will walk you through every step of this recipe. Sometimes it helps to have a visual, and we've always got you covered with our cooking show. You can find the complete collection of recipes on YouTube, Facebook Watch, or our Facebook Page, or right here on our website with their corresponding recipes.